With "Create The Club" Initiative, Social Club Seltzer Calls on Creatives To Help Build its Brand
Artist Eric Pagsanjan designs the first merchandise for the brand.
Through its new Create The Club initiative, hard seltzer brand Social Club has partnered with 10 creators of all mediums and levels of experience to craft its first national campaign. Inspired by classic cocktails flavors, the new beverage line from Anheuser-Busch is designed with hustlers in mind. In this spirit, with Create The Club, Social Club forwent using traditional agency creatives and instead put out a call for out of work creators impacted by COVID-19—designers, photographers, writers, filmmakers, musicians, and more— to help shape the brand and build it from the ground up. One of the first members to be initiated into the club is Eric Pagsanjan, a Chicago-born Filipino illustrator and graphic designer whose work merges his passions for art, social work and sneakers.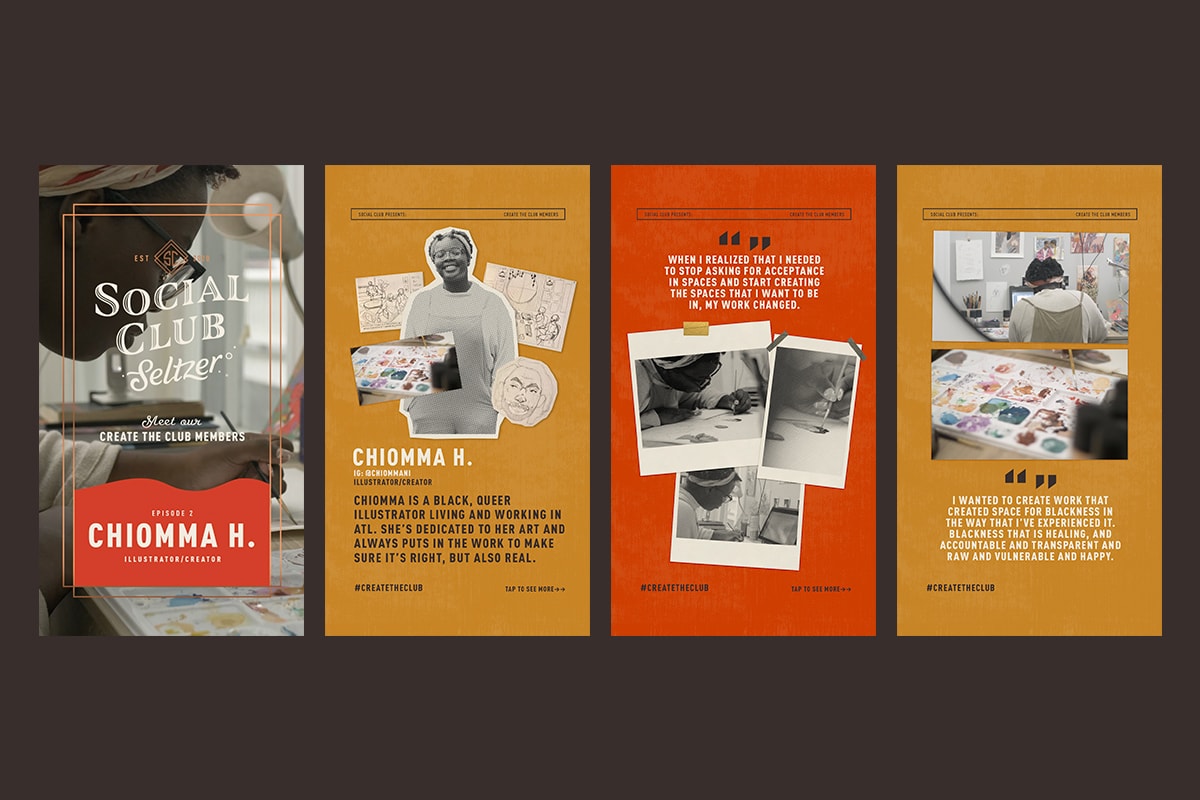 Every creator in the Create The Club program had a creative brief custom-tailored to their craft and skillset that would allow their talents to shine in an authentic way. Social Club asked Pagsanjan to design new merchandise, social content and visuals for Social Club's newsletter, After Hours, that imagined the beverage in his clean style. "During the pandemic and Civil Rights Movement there wasn't much hope, but being selected for this program in this time gave me my hope back," he says. Using design to tell stories, Pagsanjan drew inspiration from the other creatives who also collaborated with Social Club for the brand's imagery. "I wanted to get to know all the other creators and help tell their stories by designing the look and feel for the brand's inaugural campaign and newsletter for all the Create the Club members," he says.
1 of 2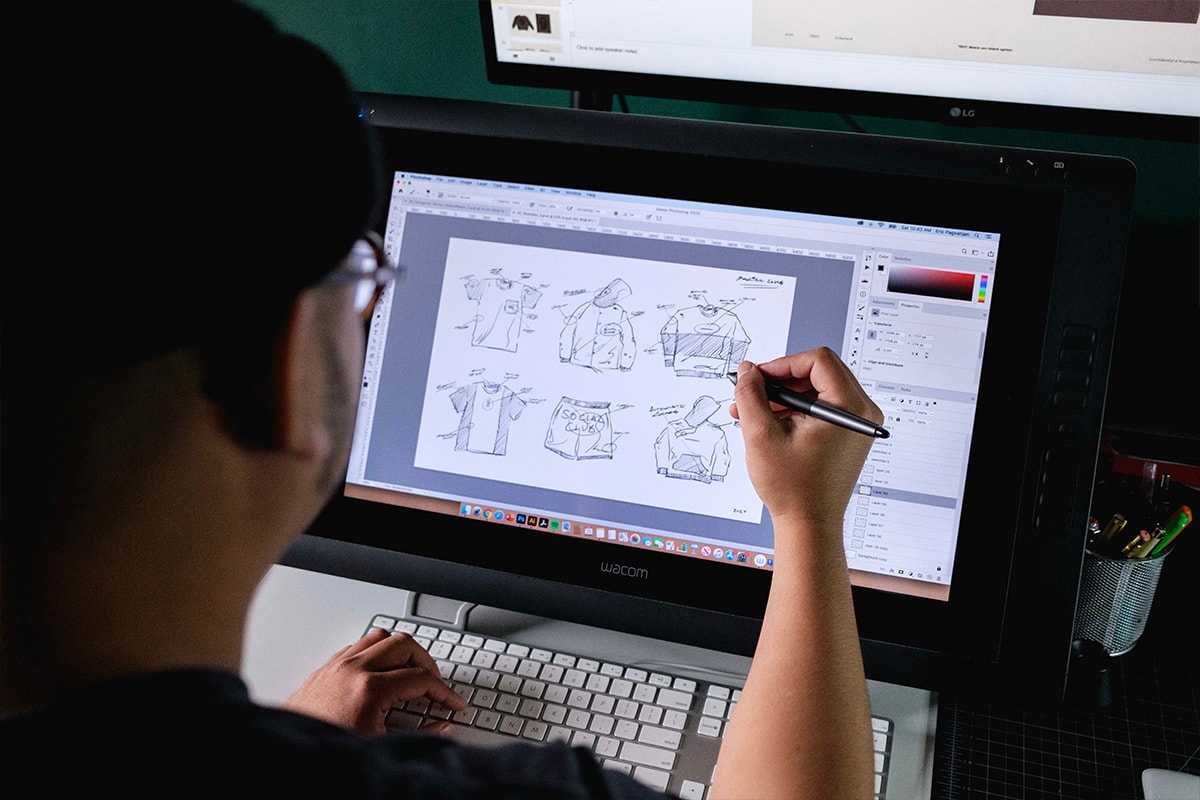 2 of 2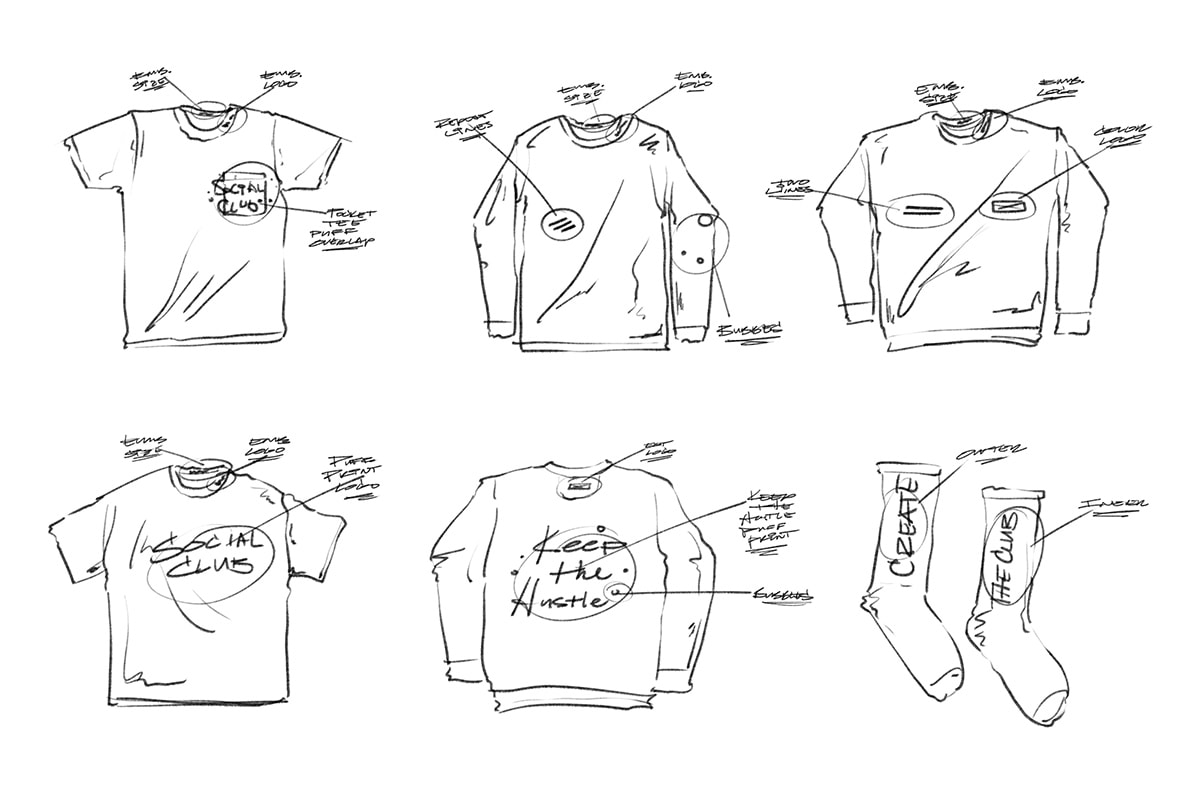 "I wanted to come up with an idea that spoke to all the other applicants that applied for this program," Pagsanjan says. The result was his #keepthehustle collection of apparel, which inspires its wearers to always keep pushing towards and pouring into what they set out to do. For Pagsanjan, who veered from the path set out for him in the name of his passion, this sentiment rings true.
Hear Pagsanjan speak about his design process above and stay tuned to HYPEBEAST to see creations from other artists in Create The Club. Interested creators can learn more about Social Club and future opportunities with Create The Club at the brand's website.
Enjoy Responsibly. 21+ Only. © 2020 Anheuser-Busch, Social ClubTM Seltzer, Old Fashioned, IRC Beer (Ale in TX), Citrus Gimlet, IRC Beer (Ale in TX), Sidecar, IRC Beer (Ale in TX) St. Louis, MO 63118.