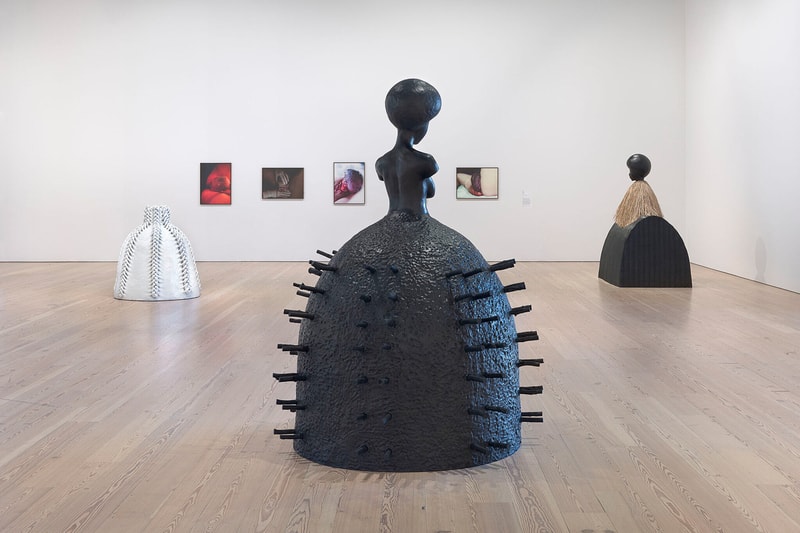 Upcoming Whitney Biennial Has Been Postponed Until 2022
The premier fair for contemporary art was initially set to launch in spring 2021.
---
The Whitney Biennial, which is lauded as the United States' premier fair for contemporary art, has been postponed until April 2022 due to the COVID-19 pandemic. The 80th edition was initially suppose to take place in spring 2021. The Whitney Museum made the announcement of the rescheduling this past Thursday.
The institution, which opened to the public on September 3, is busy organizing exhibitions that were delayed due to the health crisis including Salman Toor's first solo exhibition, a mid career survey for Julie Mehretu as well as presentation spotlighting the Kamoinge Workshop. One of the reasons for the deferred fair date is the museum's exhibiting artists' ability to access their studios and create works. "We wanted to make sure artists had the space and time they needed to do their best work," Scott Rothkopf, the Whitney's senior deputy director and chief curator, told the New York Times.
Similar to a majority of institutions stateside, the Whitney forayed into a months-long shutdown in March in an effort to stop the spread of the coronavirus which has completely turned the international art calendar upside down. Italy's Venice Biennale, France's Biennale de Lyon as well as Cleveland's Front International Triennial have all rescheduled their physical events from 2021 to 2022. 
Scheduling conflicts did not only hamper the Whitney's exhibition schedule, but also a wave of criticism and backlash surrounding its recently-terminated "Collective Actions" show that was set to open last month. The exhibition was mired in controversy because the museum was going to showcase acquired works by Black artists that were intended to support social justice organizations. The institution did not reach out for permission from the artists to display their works and offered member passes as the only compensation to the artists.