Listen to Denzel Curry's New Protest Song "Live From The Abyss"
The rapper takes aim at the systemic racism of voter suppression.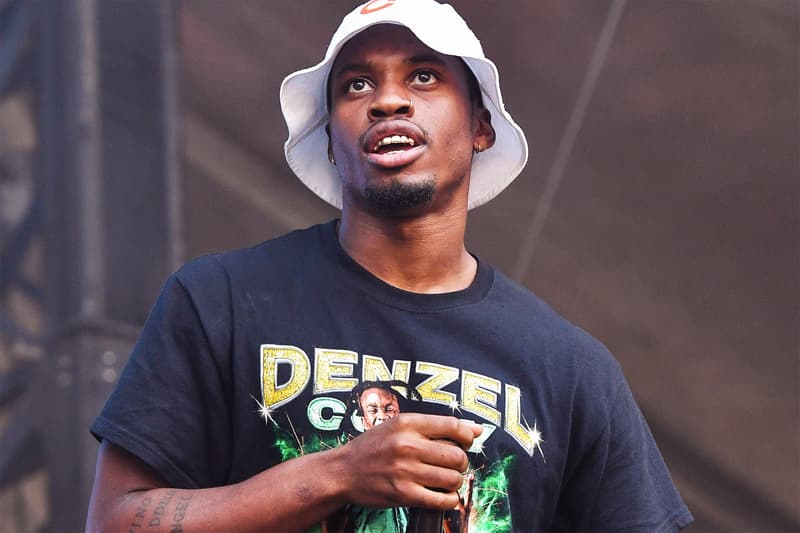 Denzel Curry has released his latest surprise single "Live From The Abyss," a protest song centered around voter suppression, full of passion and righteous anger. It's the perfect follow-up to Denzel's "PIG FEET" collaboration with Terrace Martin, Kamasi Washington, G Perico and Daylyt released back in June during the initial protests after the killing of George Floyd.
On "Live From The Abyss," Denzel speaks on the fear that white supremacists live in and directly calls out Donald Trump. The track opens up with a newscaster talking about the protest fires in Minneapolis that shook the city after Floyd's death.
"Voter suppression has been a ploy of amerikka for a long time. They were more bold in the past but they found new quiet ways to disenfranchise us," Denzel said in a stream of tweets. "As they attempt to revert back to these tactics just know panic and terror didn't work on us in 1939 and it won't work on us today. Indian land. Black slavery. Chinese mining. Latino labor. My brothers and sisters have overcome substantial amounts of injustice to achieve equal opportunity. Equality doesn't come with a limit and no amount of your PRIDE can instill fear in my heart. This has been a Black Man Broadcast… Live From The Abyss."
He's leaving the song as a Bandcamp exclusive with net proceeds being donated to Dream Defenders. Stream Denzel's "Live From The Abyss" below. In more music news, Frank Ocean launched a new voting registration campaign and reacted to the first Presidential debate.
Voter suppression has been a ploy of amerikka for a long time. They were more bold in the past but they found new quiet ways to disenfranchise us. pic.twitter.com/gc7kyEDt62

— Denzel Curry (@denzelcurry) October 2, 2020