EXCLUSIVE: Donatella Versace Discusses the New Versace Trigreca Sneaker
The Salehe Bembury-designed silhouette has made its official retail debut.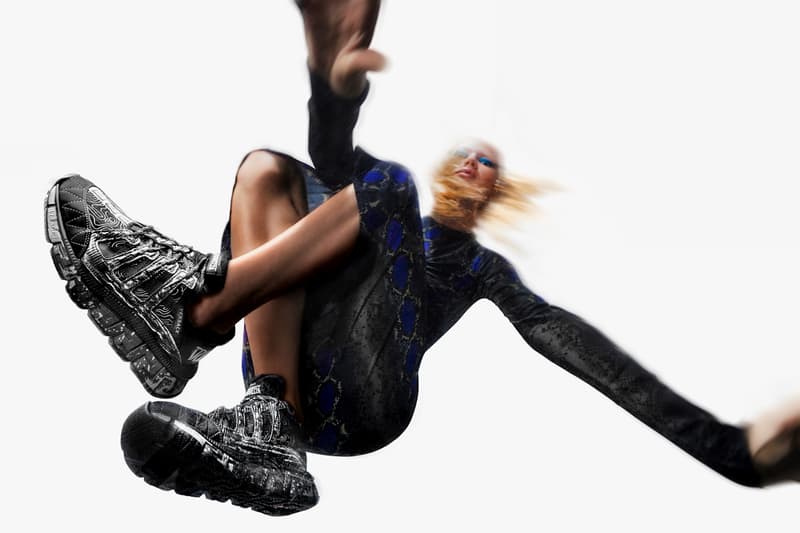 1 of 4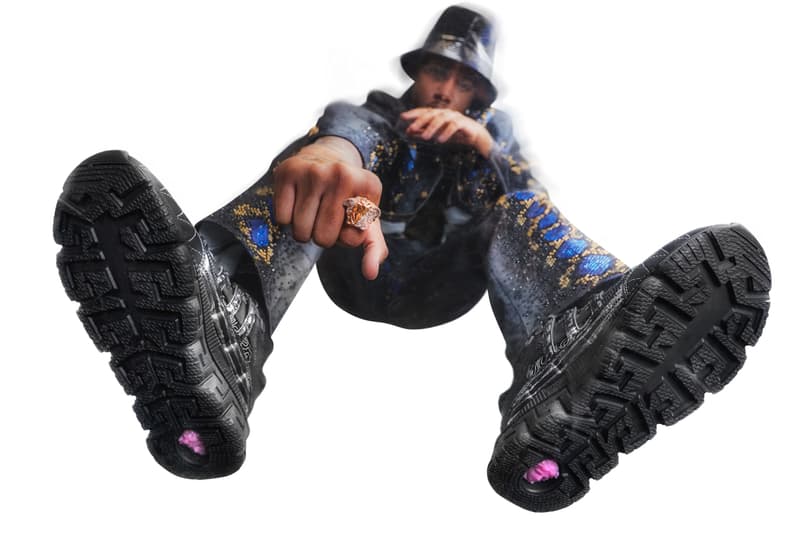 2 of 4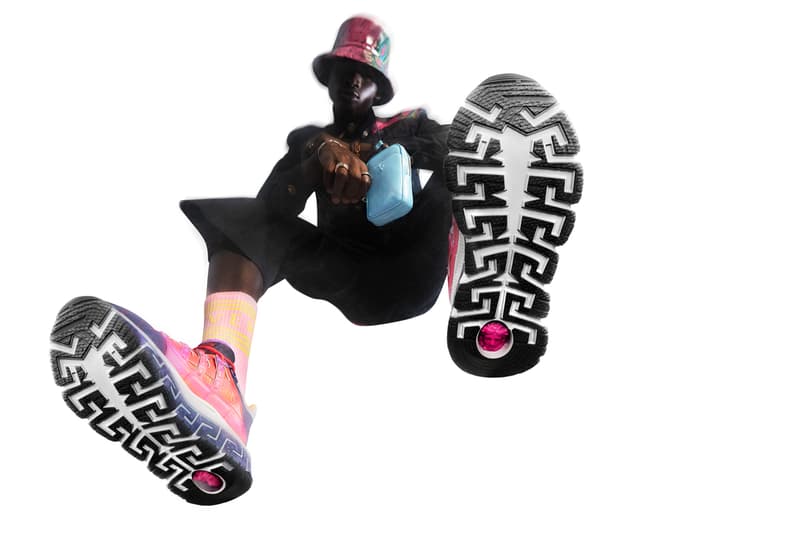 3 of 4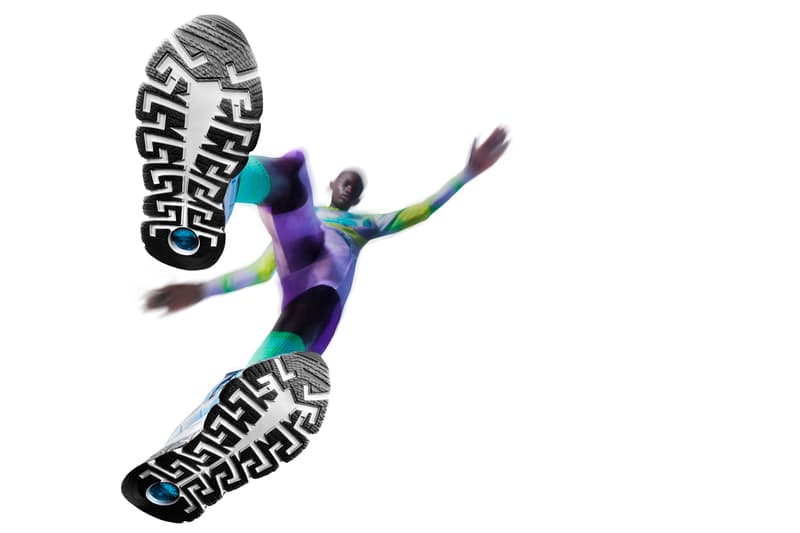 4 of 4
Versace has officially launched its new Trigreca sneaker. Originally debuted during the brand's FW20 runway at Milan Fashion Week in February, the Salehe Bembury-designed silhouette draws inspiration from Versace's Greca pattern — a heritage-filled motif that first appeared in the Versace Fall/Winter 1988 collection.
Five colors have been made available: a bright mixture of blues and greens, a sunset-esque purple, pink and navy palette and a cool combo of rich navy and murky green-gray shades plus more straightforward black/gray and white/gold pairs. Greca details — a geometric pattern created from one uninterrupted line — grace the toe stripes, midsoles and outsoles while the coordinates of Milan (Versace's home base) are printed across the upper. A signature Medusa head peeks through the outsole, double-stacked quarter overlays add texture and special branded hits are sprinkled across the heel, midfoot and tongue alike. A cork-based "Grecca Cushioning System" completes the look by elevating the style and comfort both literally and figuratively.
House head Donatella Versace also gave HYPEBEAST a brief exclusive interview about the Trigreca.
HYPEBEAST: How important are sneakers to the Versace house?
Donatella Versace: I love them. You can do so many cool things with the design and really express your creativity and the codes of the brands in ways that weren't possible a few years ago. Sneakers have become not just an alternative to more formal shoes but a statement of style, a sign that you belong to a clan, an essential fashion element to one's look.
Who do you see wearing the new Trigreca?
I have always said that Versace is not for a specific person but for many. You don't need to be a certain way to belong to our "clan" — everyone is welcome! I know it may sound lame, but this attitude has always been at the core of Versace. Wearing Versace is a unique style choice. Our designs, including the Trigreca, are bold, unapologetic and will make you stand out in the crowd. So my question is: are you ready?
Is this for a longterm Versace customer or for new fans of the brand?
It is a cool way to approach the brand for a younger crowd, but I am sure that the die-hard fans of the brand will love it as well.
The Versace Trigreca is available now on the Versace webstore, and is priced at $775 USD.
Elsewhere in the world of footwear, the adidas Ultra4D was revealed in "Triple Black."