Eddie Van Halen Dies at 65 Years Old
After a lengthy battle with cancer.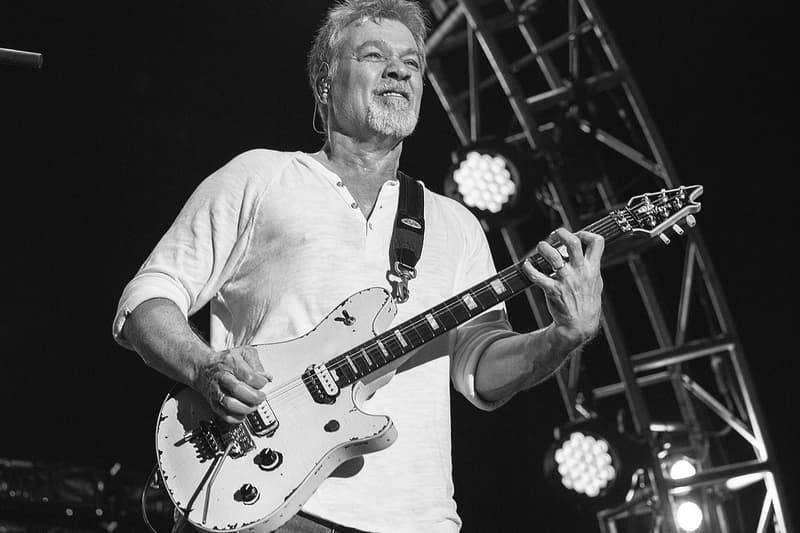 Rock legend Eddie Van Halen has died at 65 years old after a lengthy battle with cancer.
TMZ broke the news and it was later confirmed by his ex-wife Valerie Bertinelli and their son (the guitarist's only child) Wolfgang on social media. Van Halen had been fighting cancer since 2000 — first of the tongue and later on of the throat — and reportedly spent the last five years flying to Germany for radiation treatment. His health unfortunately deteriorated during the last three days of his hospitalization when doctors discovered that his cancer had spread from the lungs to his brain and other organs.
"He was the best father I could ever ask for. Every moment I've shared with him on and off stage was a gift," Wolfgang wrote alongside an image of his late father. Bertinelli added, "I'm so grateful Wolfie and I were able to hold you in your last moments. I will see you in our next life my love."
Eddie and his brother Alex founded Van Halen in 1972 and went on to become one of the most successful hard rock bands in history, releasing a total of 12 studio albums in a span of 34 years and getting inducted into the Rock and Roll Hall of Fame in 2007.
— Wolf Van Halen (@WolfVanHalen) October 6, 2020
— Valerie Bertinelli (@Wolfiesmom) October 6, 2020