MCA Denver Looks at the Trump Years Through Artists' Eyes
'Citizenship: A Practice of Society' assembles artworks created by Yoko Ono, Nan Goldin and more from 2016 to present.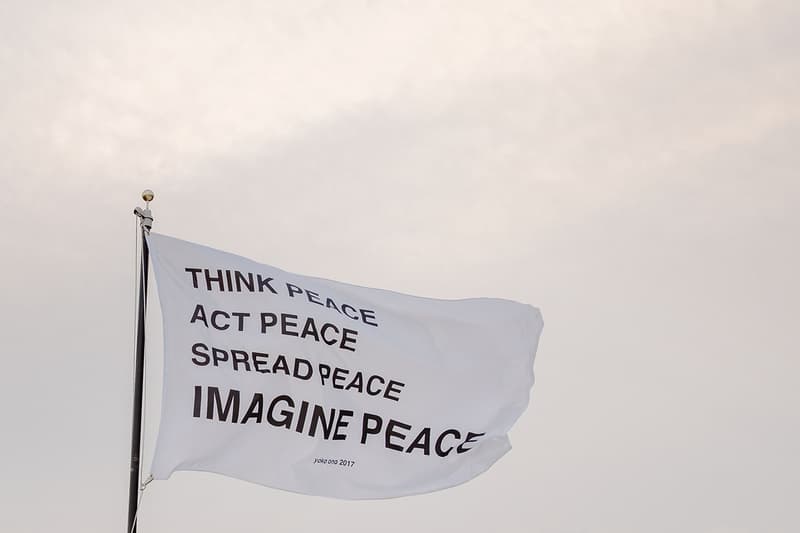 1 of 4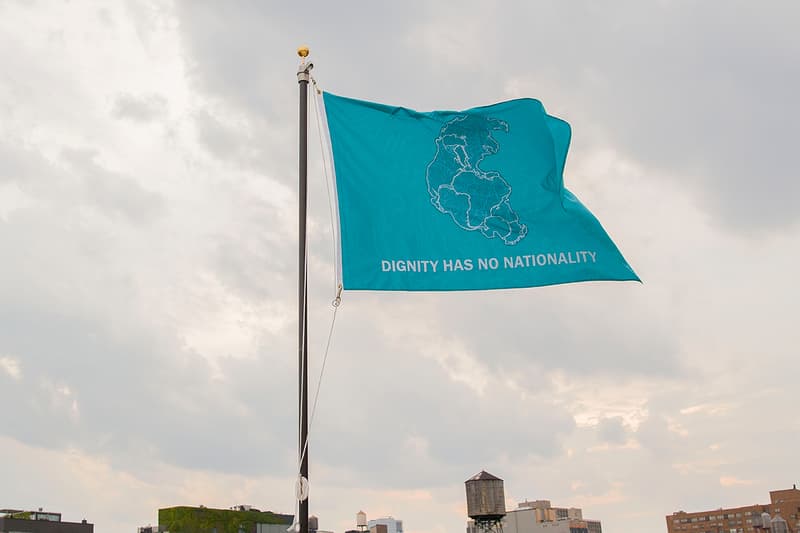 2 of 4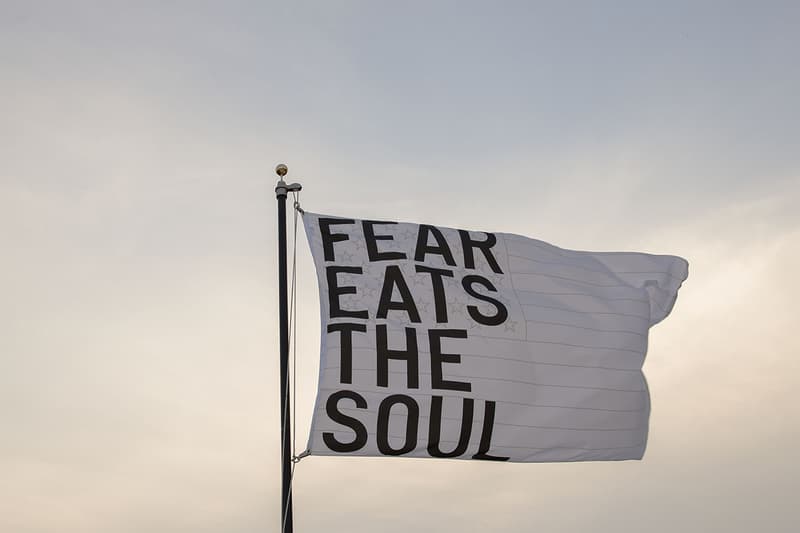 3 of 4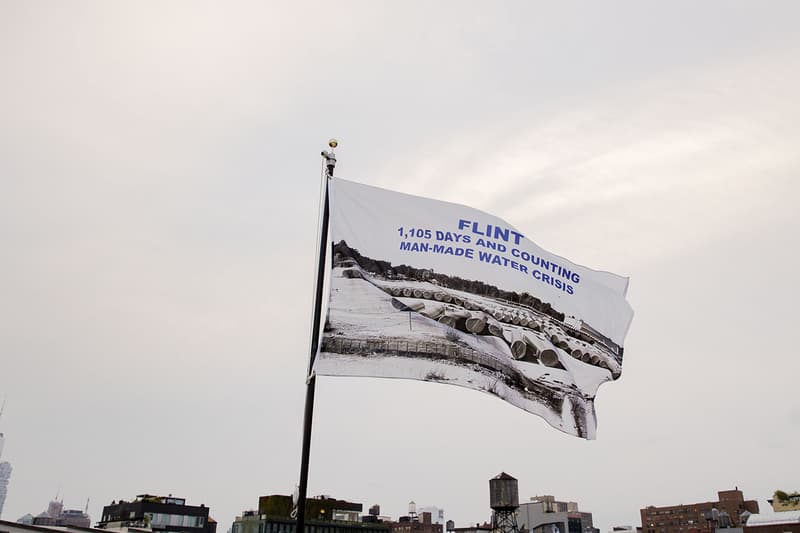 4 of 4
Over 30 artists explore the new resonances of citizenship and creative practice in the wake of a tumultuous four years in American politics for MCA Denver's latest exhibition, Citizenship: A Practice of Society. The works, created between 2016 and present day, span discipline, generations and geography — from the on-going opioid crisis to the 2014 shooting of Michael Brown in Ferguson, Missouri.
"Artists have always been vocal about political subjects of importance to them, but they have been particularly outspoken in the past four years about an array of urgent issues," exhibition curator and MCA Denver Assistant Curator Zoe Larkins said in a statement. "It is the idea that citizenship is an ongoing exercise, much like an artistic practice, that defines these works and the 'citizen-artists' who made them."
Inclusions like Pledges of Allegiance represent the range of emotions, hopes and values artists hold for the country. The flags, created by artists like Yoko Ono, LaToya Ruby Frazier and Robert Longo following the 2016 election and displayed in cities around the world, will be raised together for the first time over the course of the exhibition.
The works also prompt museum-goers to consider their involvement, and complicity, in times of political turmoil. For instance, Pope.L's Flint Water, a performative installation in which the artist bottles and sells water from Flint, Michigan (available for sale at MCA Denver), calls attention to the water contamination crisis and engages with the artist's ambivalence towards political consumerism.
Get a closer look at the works from "Citizenship: A Practice of Society" above and visit MCA Denver's website for more information. The exhibition is on view until February 14, 2021.
Before you go, refresh your memory on the artists' past works like Nan Goldin's Spring/Summer 2018 collaboration with Supreme and Robert Longo's charcoal works based on x-rays of historical paintings.
MCA Denver
1485 Delgany St.
Denver, CO 80202