Social Media Advocacy Group Urges Boycott of U.S. Museums in October
@ChangeTheMuseum Instagram account is shedding light on discrimination and inequalities inside institutions.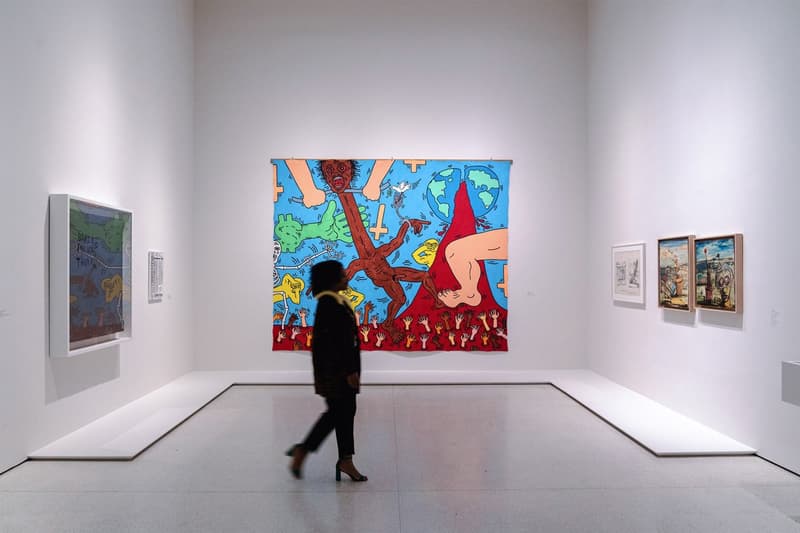 @ChangeTheMuseum is an Instagram account started by cultural workers to publicly air out micro-aggressions, instances of race-and gender-based discrimination as well as sexual harassment inside fine art establishments. The account's founder, who remains anonymous, created the social media platform back in June following international Black Lives Matter protests surrounding the murders of George Floyd, Breonna Taylor, and Rayshard Brooks as per The Art Newspaper.
The advocacy group recently shared a post, with the hashtag #NoMuseumOctober, requesting that folks should not visit museums stateside throughout the month of October until these art spaces publicly announce that they will offer hazard pay and benefits for their employees until a vaccine for COVID-19 is available. Most institutions have recently opened or are set to open following coronavirus-related shutdowns.
"As museums across the United States begin to reopen in the midst of a global pandemic, they do so by depending on the labour of essential, frontline workers. These museum professionals—the majority of whom identify as Bipoc [Black, Indigenous and People of Colour], and who barely make liveable wages—put their health and safety at risk so that museum administrators—largely white, and making six-figure salaries—can meet financial goals set by even wealthier, whiter museum boards," said the group in a statement. "Meanwhile, many of these museums have done little to address staff complaints of racist behaviours and severe inequities within their ivory tower walls."
The group's boycott of U.S. museums, which was shared on September 28, has received both support and opposition as relayed by comments from cultural workers. "Hi, art museum frontline staff worker here! We definitely deserve hazard pay, but calling for a boycott will not achieve this goal. From inside the belly of the beast, I can say with absolute certainty that upper management will not hesitate to lay off or furlough frontline workers if revenue decreases," one Instagram commenter wrote in response to the group's post."Many of my BIPOC and queer coworkers live paycheck to paycheck— please don't put their jobs in even more danger! Writing letters and sending emails to your local museums is a much more effective tactic that does not put jobs at risk."
One of the standout supporters for the boycott, however, is the Guerrilla Girls. The iconic feminist activist collective shared the group's call with the hashtag #NoMuseumOctober on its Facebook page. Still, many commenters are worried that the boycott could gravely impact the livelihood of museum staffers coupled with criticisms of performative activism: "Can you please be specific about the advocacy groups and individuals you consulted? This still reads as a campaign organized by people who are not on the frontlines," one Instagram user commented. "To be clear, the outcry came from frontline workers. If you are listening to anyone else here then you dont [sic] actually represent their interests in the way you intended."
The Black Lives Matter protests that have erupted have forced museums to address their longstanding history with racism and inequality. Museums must decide if they will finally address this decades-long culture of racism or continue serving white-dominated histories.