Studio Drift Reconnects Humanity to the Environment With Immersive Installations
Using technology to mimic natural phenomena.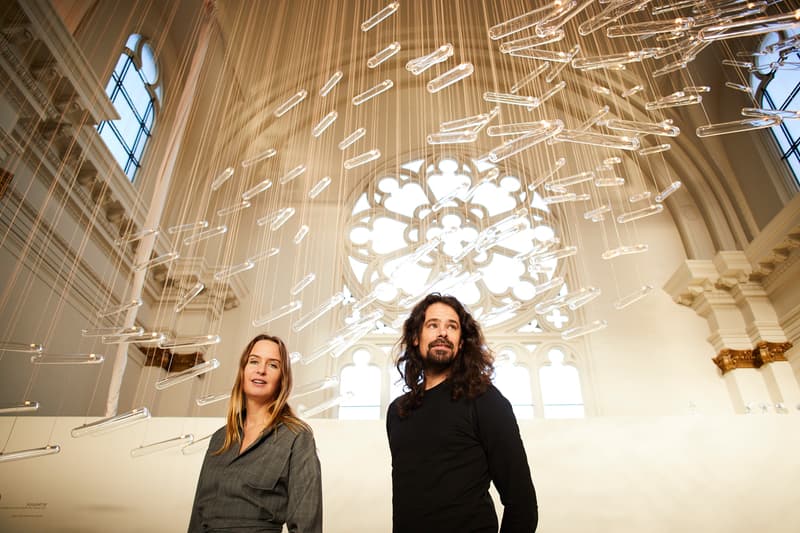 1 of 3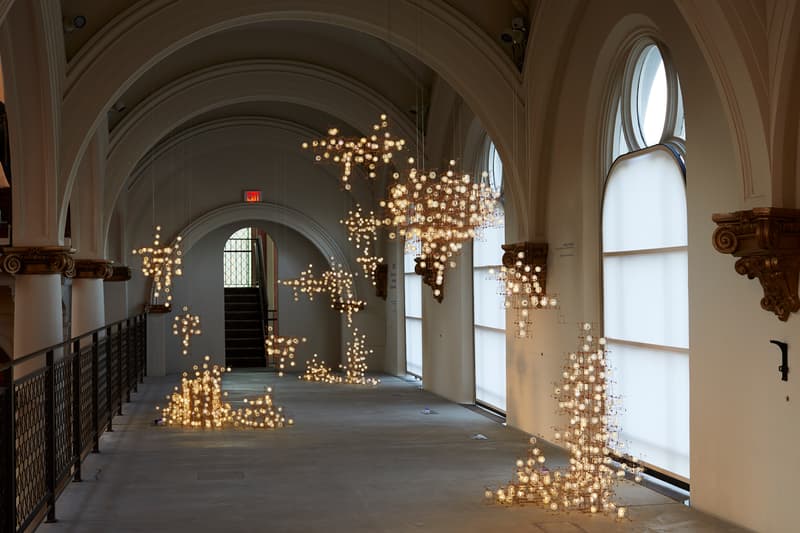 2 of 3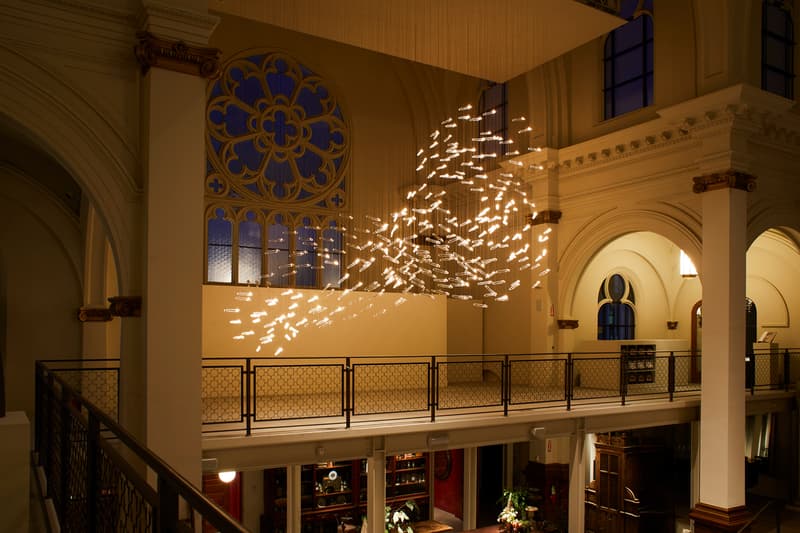 3 of 3
Dutch artists Lonneke Gordijn and Ralph Nauta of Studio Drift will display their work at a multimedia exhibition, titled "DRIFT: About Nature, Technology and Humankind," at San Francisco's Carpenters Workshop Gallery. Presented in the former Saint Joseph's Church, the show will explore how nature and technology impact modern life.
Anchored by the innovative works of Studio Drift, the group exhibition features artists who seek to identify the underlying mechanisms of the natural world in an era of increasing environmental concerns. "DRIFT: About Nature, Technology and Humankind" will showcase how cutting-edge technology can be used to mimic existing natural phenomena and, in the words of historian William Meyers," make an effort to understand and materialize the nature of nature."
Highlights of the exhibition include Studio Drift's Flylight (2009), a site-specific installation that uses software to simulate the behavior of a flock of birds and Fragile Future III (2007), which depicts a floating field of light-emitting dandelion sculptures using real dandelion seeds. Both installations prompt reflection on society and the sustainability of human progress.
Other artists included in the exhibition are Maarten Baas, Aldo Bakker, Sebastian Brajkovic and more. "DRIFT: About Nature, Technology and Humankind" will be on view from January 17 to April 30.
For more installations, Studio Studio Studio constructed a 85-foot-tall, wire and cork pavilion in Riyadh.
Carpenters Workshop Gallery
1401 Howard St
San Francisco, CA