Edoardo Tresoldi Constructs Massive 85-Foot-Tall Wire & Cork Installation in Riyadh
Paying homage to the architectural culture of the Saudi Arabian capital.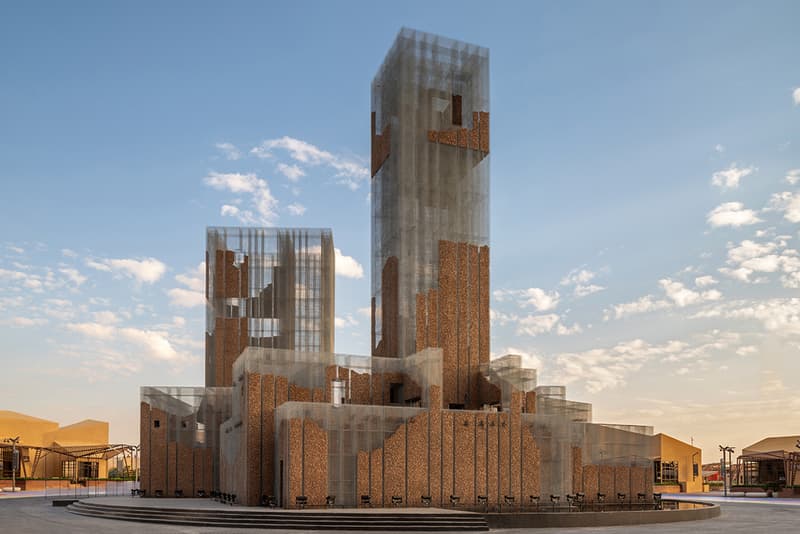 1 of 10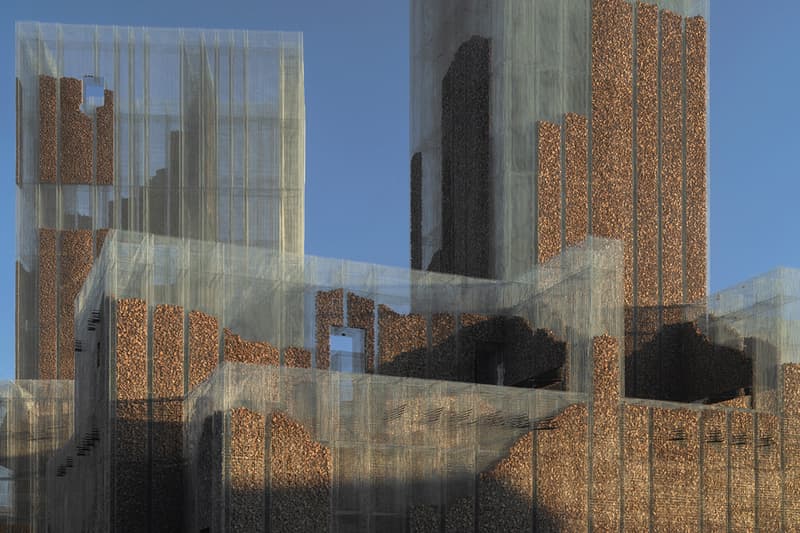 2 of 10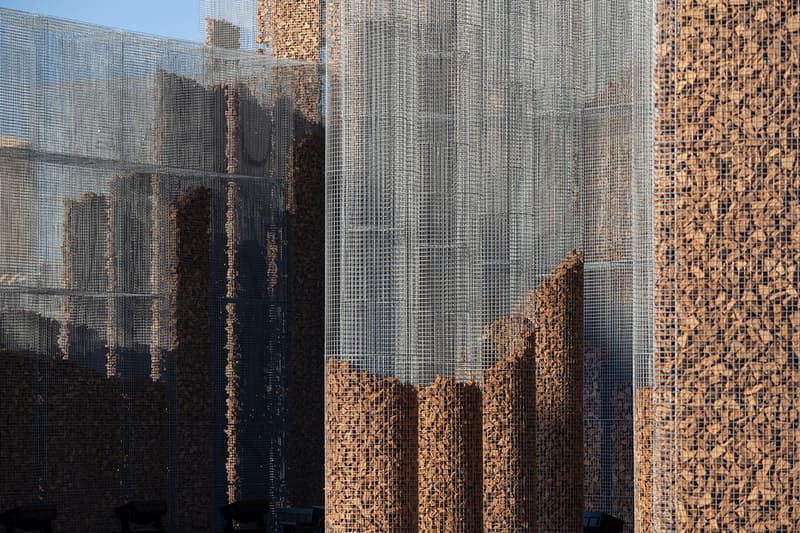 3 of 10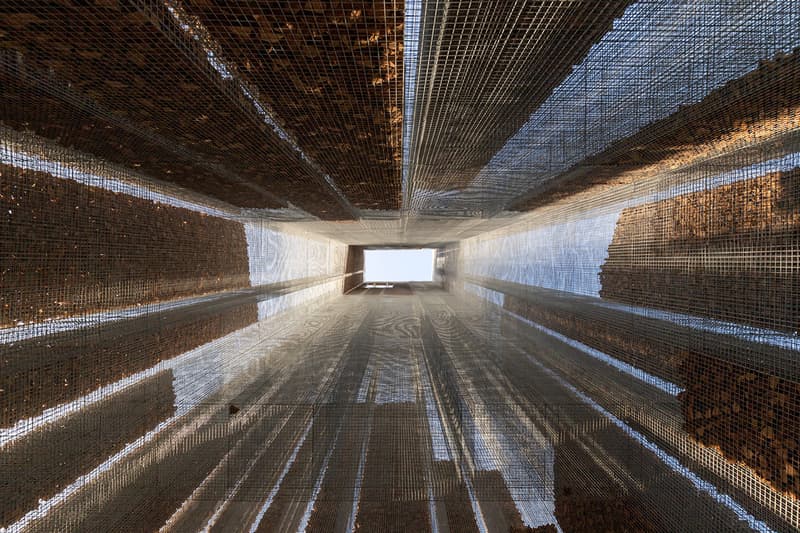 4 of 10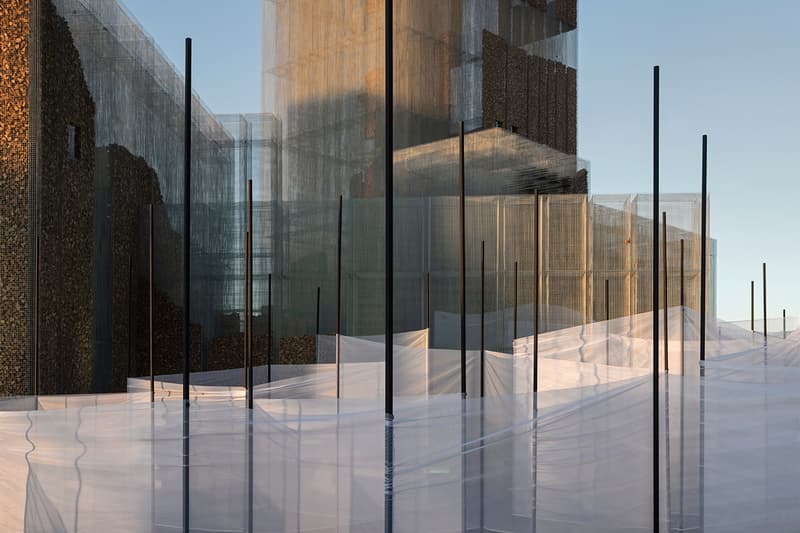 5 of 10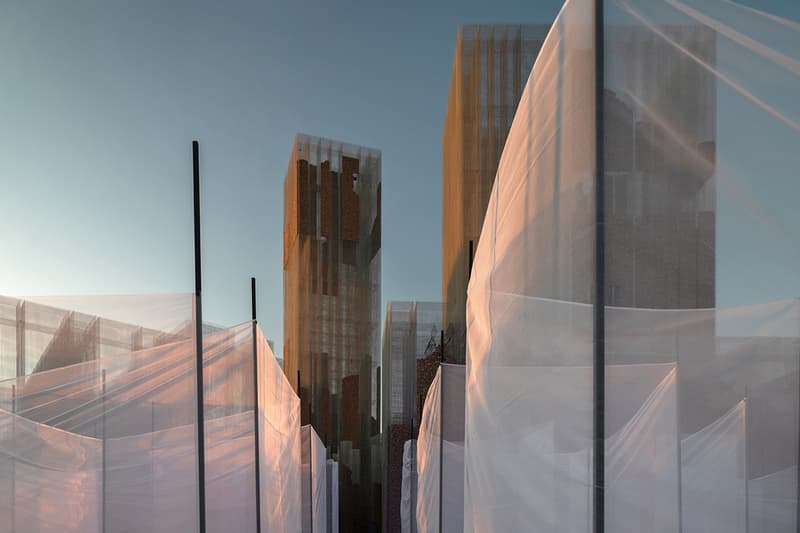 6 of 10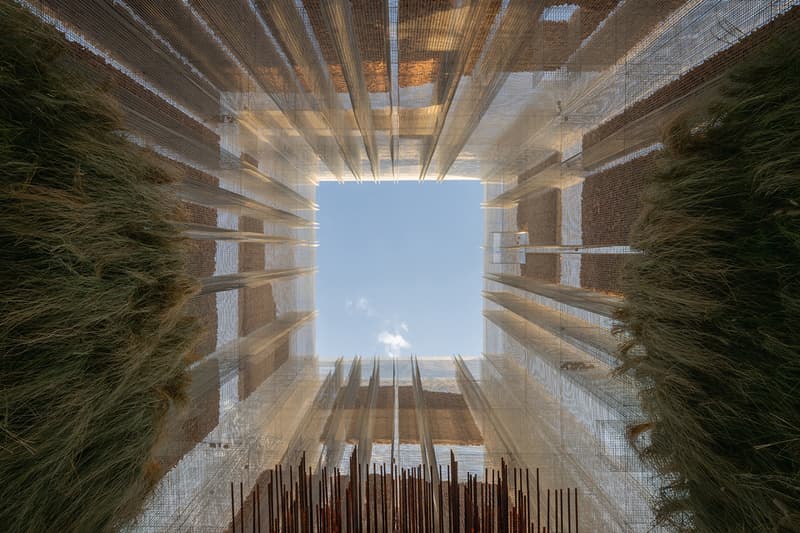 7 of 10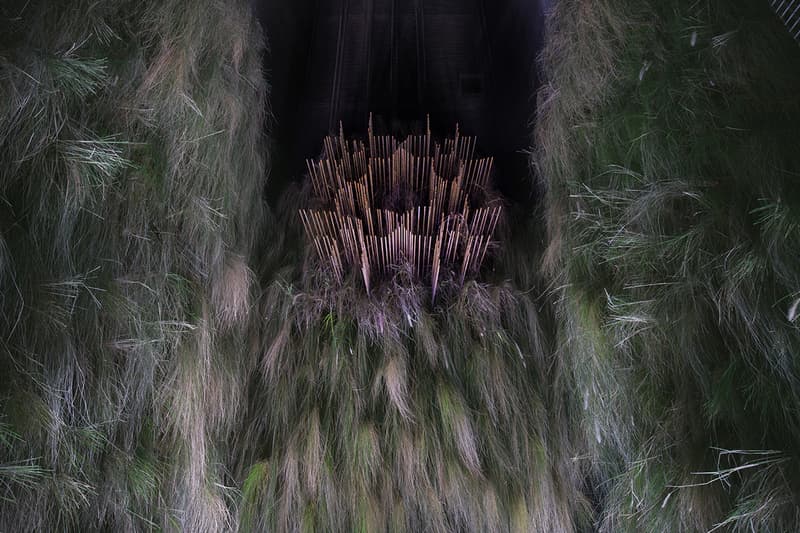 8 of 10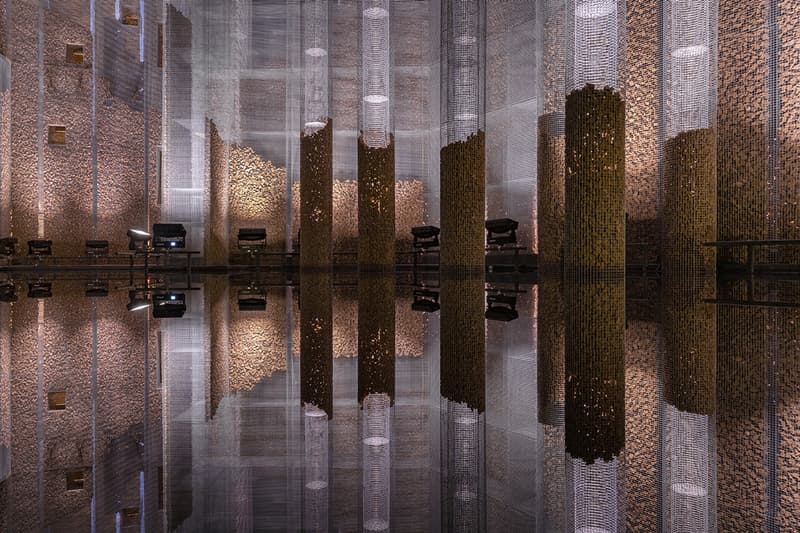 9 of 10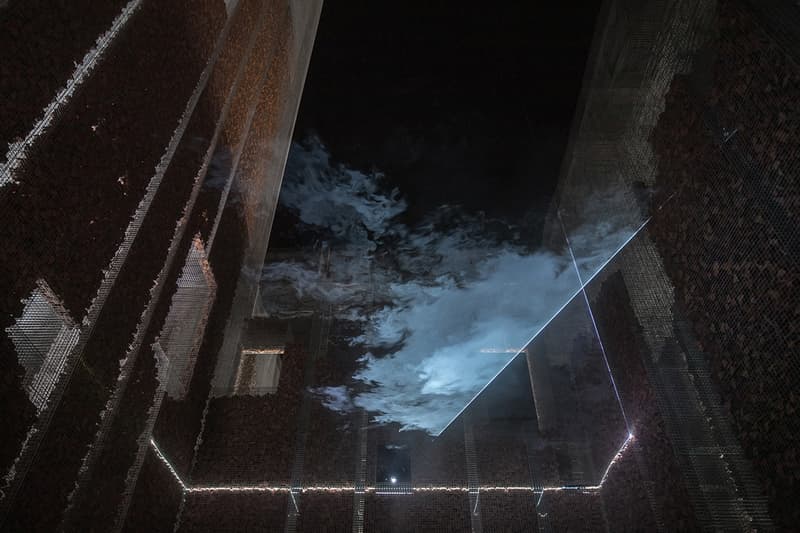 10 of 10
Situated close to the UNESCO World Heritage Site of At-Turaif is an architectural fortress created by Italian artist Edoardo Tresoldi. Entitled Gharfa, the experiential pavilion was built out of wire mesh and cork in the Saudi Arabian capital of Riyadh. It is the first work completed by Tresoldi's new interdisciplinary lab Studio Studio Studio and his largest wire-mesh sculpture to date. Combining sound, landscaping and projection, Gharfa creates a multidisciplinary environment that draws from and respects Riyadh's rich history and architectural culture.
Inspired by the local ruins, the site-specific installation explores the relationship between man, landscape and architecture. "The use of the cork expresses a contemporary interpretation of the local ruins," Studio Studio Studio said to Dezeen. "The medium's scenic characteristic is not hidden, but proudly exhibited within a general theatrical approach." The delicate features of Arabian style decor are also reimagined in a contemporary context.
Blurring the line between reality and illusion, Alberonero's semi-transparent fabric-based installation, entitled Duna, explores space as a place in which one can disappear, while Max Magaldi's sound narrations allow visitors to experience their own personal audio "mix." Elsewhere, a video installation within the space recreates fire, which contrasts with a sky made out of artificial clouds and Matteo Foschi's green installation.
Gartha's presence in Riyadh emphasizes the developments that have been occurring within the country, as more museums and cultural institutions open up to the public. Take a closer look at the installation above and check out more projects from Tresoldi on Studio Studio Studio's website.
Elsewhere in art, Saad Qureshi explores differing perspectives of 'paradise' with his surreal landscapes.