Take a Look Inside Louis Vuitton's Footwear Atelier
HYPEBEAST France uncovers the best kept secrets of the French fashion house.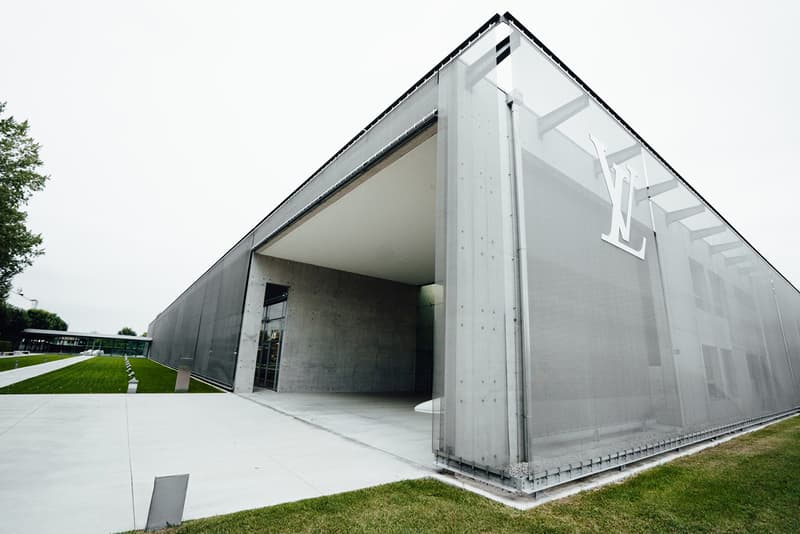 "If you pass behind this door, we will have to poison you," says a smiling Fabrizio Viti, the head director of shoe styles. There, just behind the entrance, are the newest footwear designs imagined for Louis Vuitton's upcoming Paris Fashion Week Women's show. It is mid-September 2019; in a few days, creative director Nicolas Ghesquière will present what he's been working on to the fashion world. So, Fabrizio is keeping an eye on things. "Everything is done here, not elsewhere," he says.
1 of 5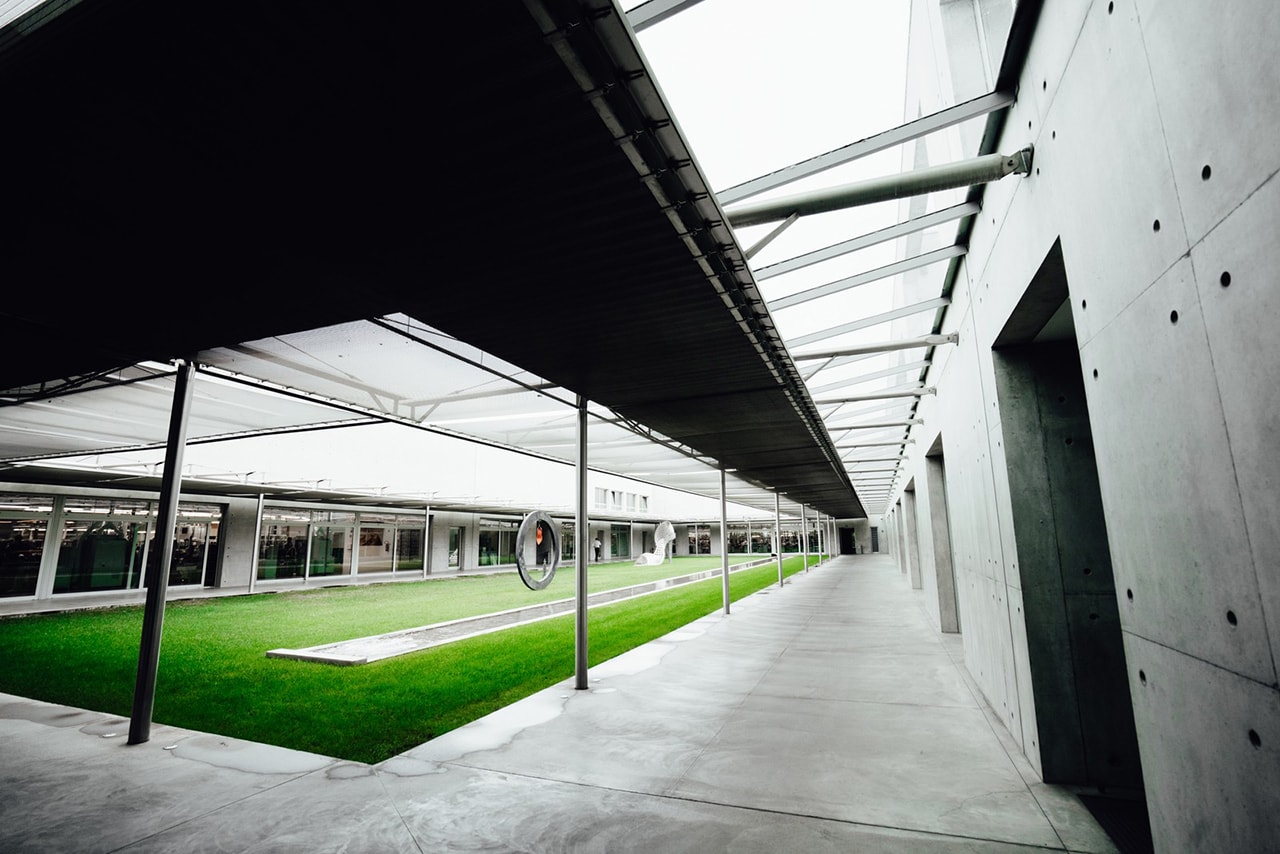 2 of 5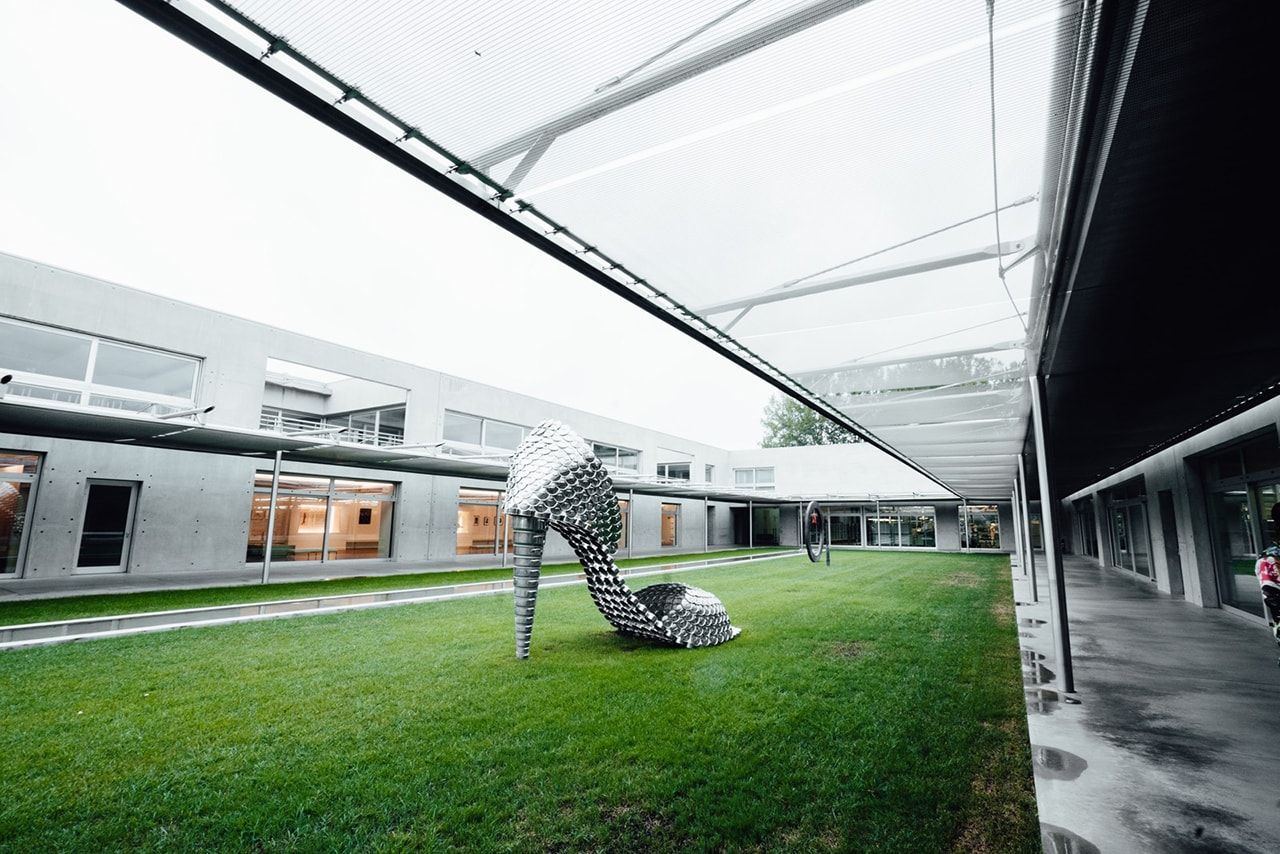 3 of 5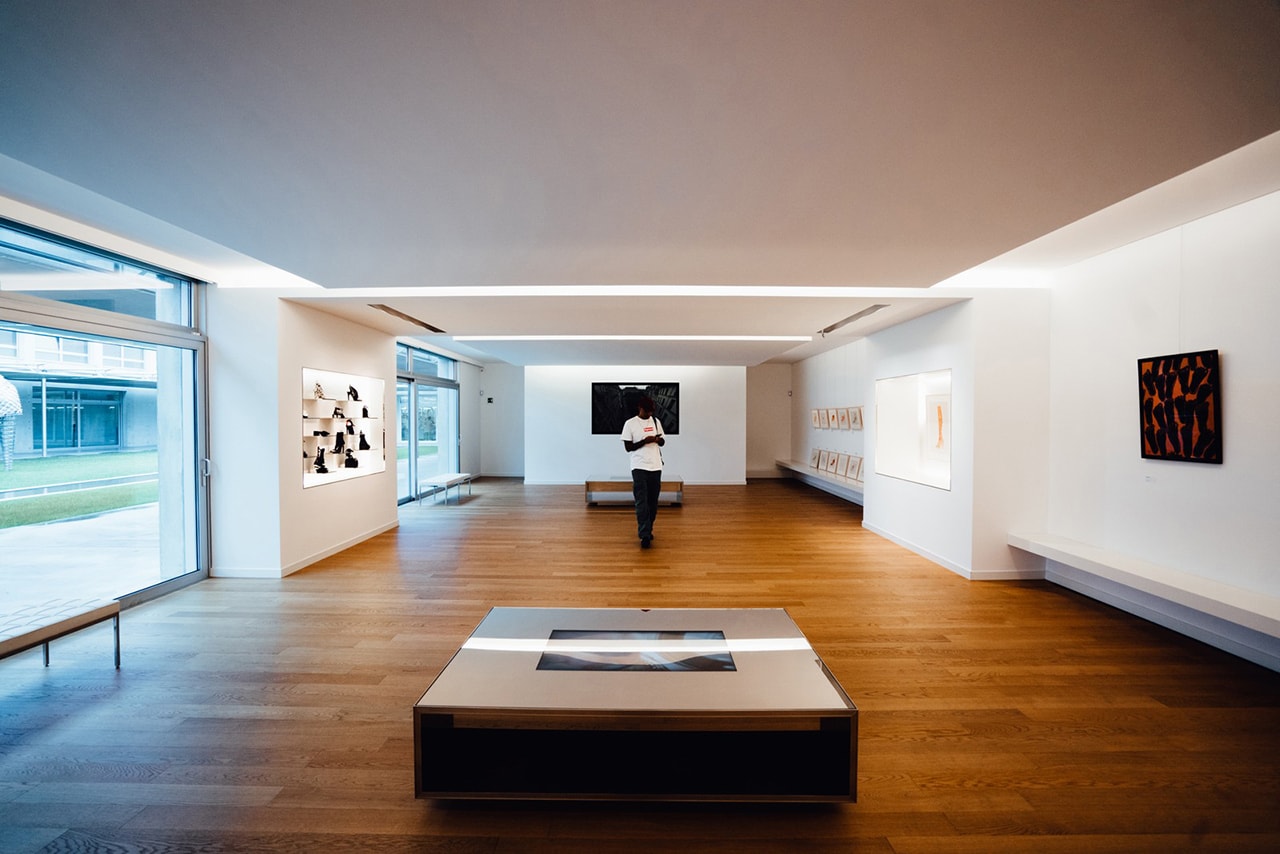 4 of 5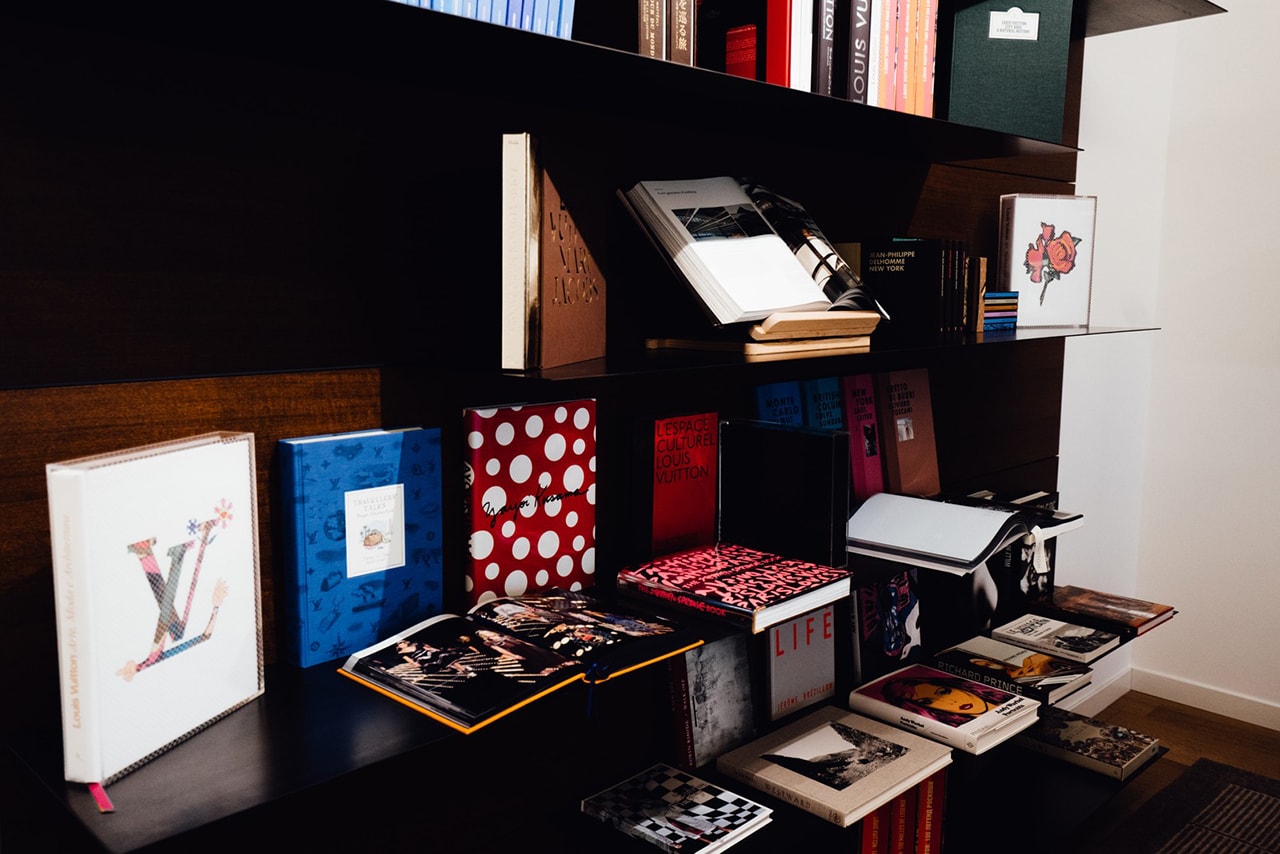 5 of 5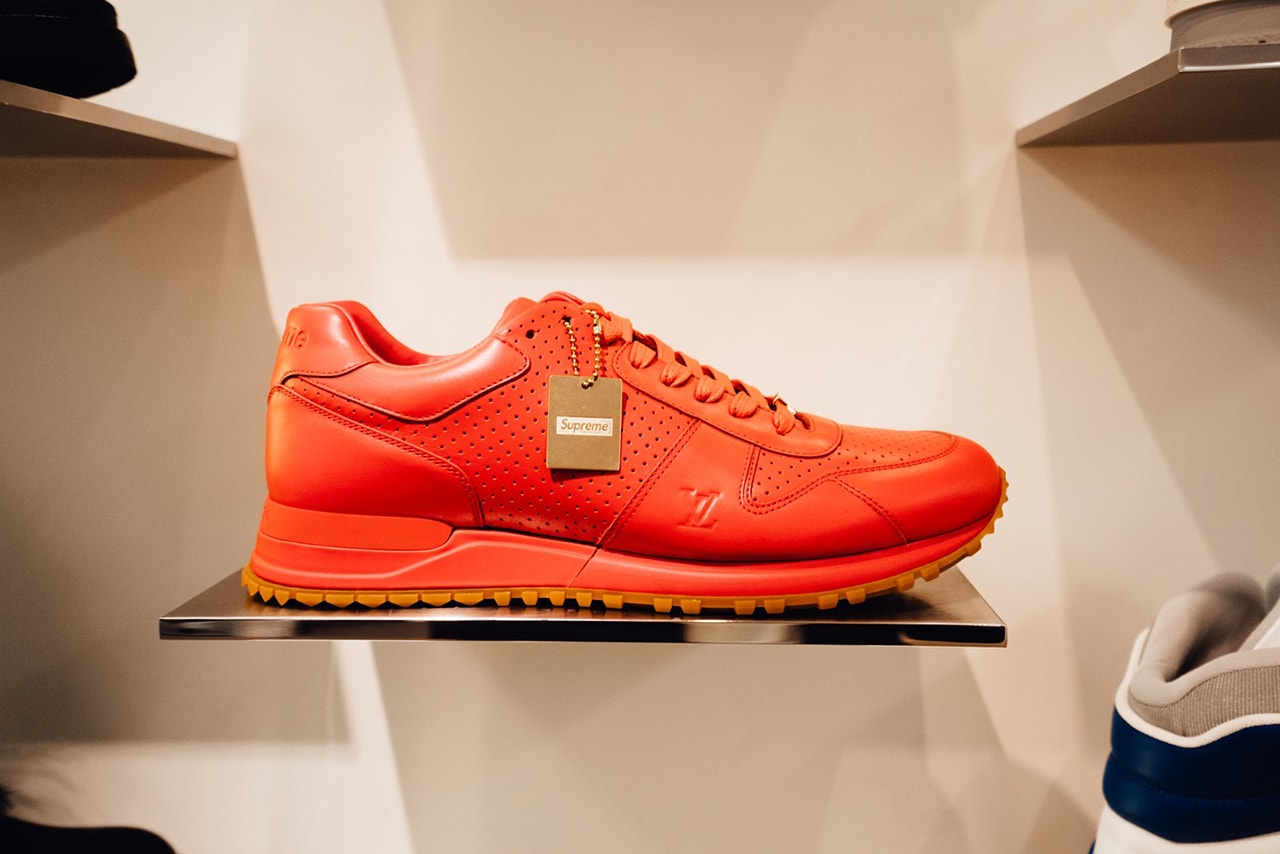 The Louis Vuitton shoe factory is located a few kilometers away from Venice, in the town of Fiesso d'Artico. This concrete building, a "magical shoe box" that obscures its contents from both the exterior and interior, contains the best kept secrets of the French fashion house. It is here where Virgil Abloh has his future menswear sneakers assembled.
In the center of the building, a patio offers an opening to the sky and a giant pump-shaped sculpture by Joana Vasconcelos commands the rectangular lawn. Leaning against one of the glass doors surrounding the swath of green grass, a young woman smokes a cigarette. She crushes it and disappears behind the large windows encircling the whole garden. The building, which houses nearly 46,000 square feet of workshops, looks like a bunker from the outside but in reality is a peaceful space that lets in light even on a gray day. At the entrance, 16 Andy Warhol sketches accompany the doormen. Drawings by the master of Pop Art are also on display near a small on-site museum dedicated to Louis Vuitton shoes and archives.
1 of 6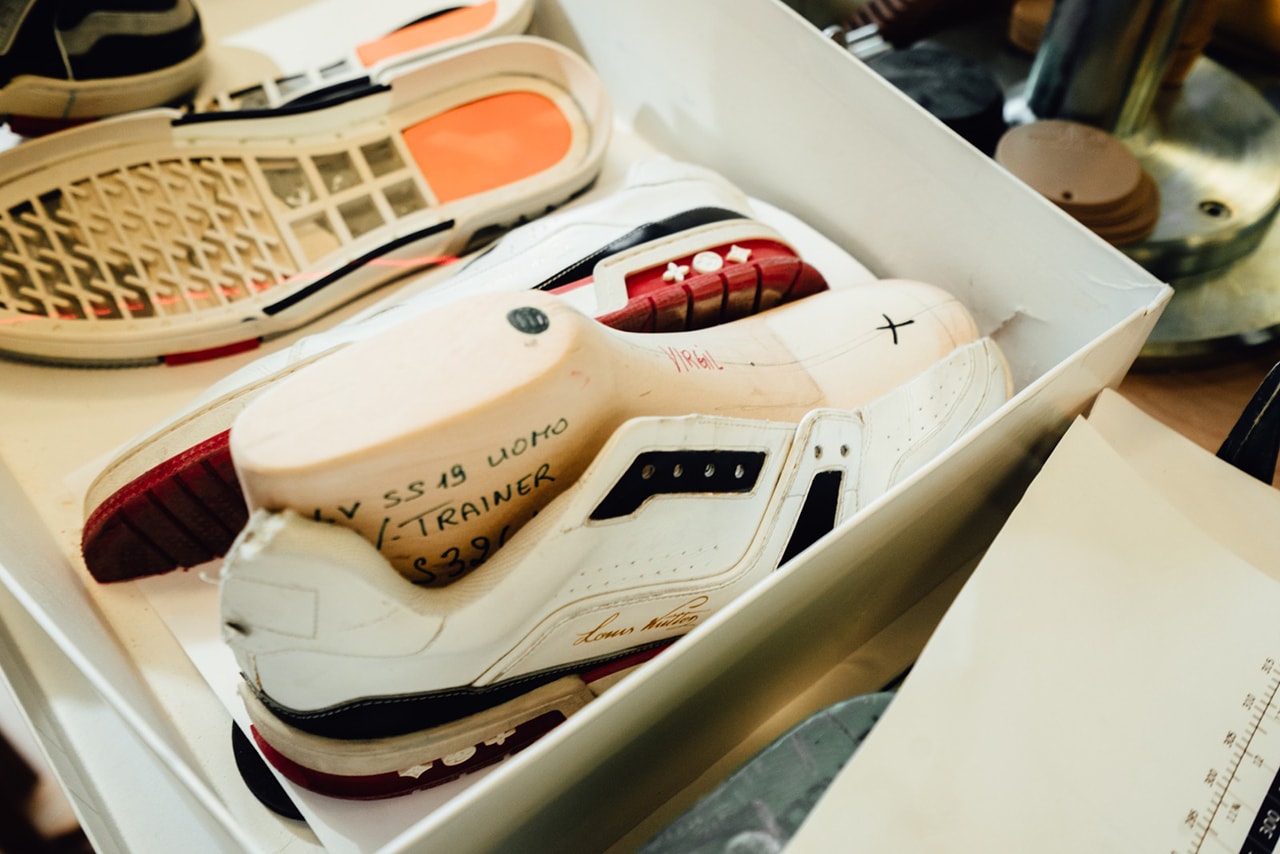 2 of 6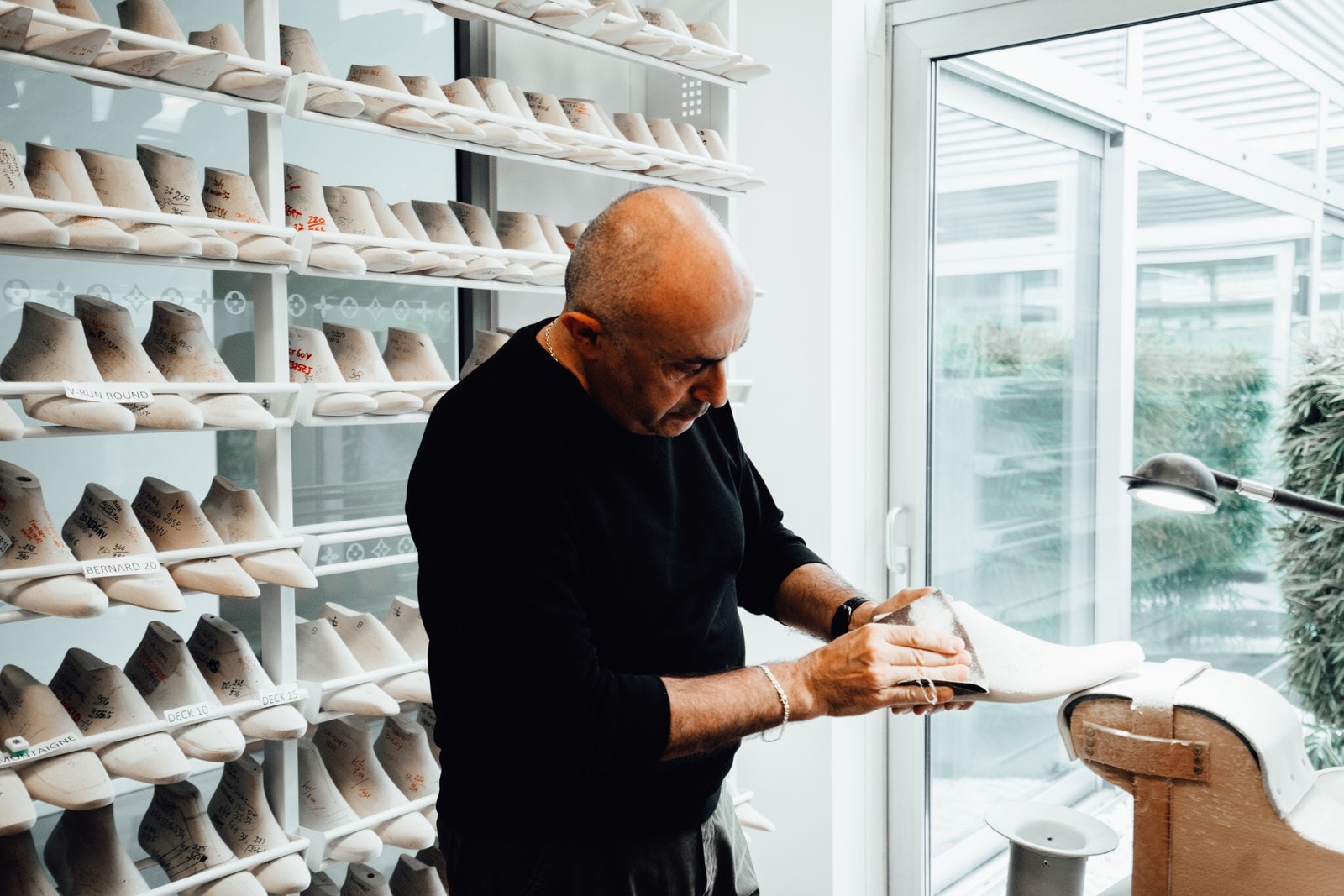 3 of 6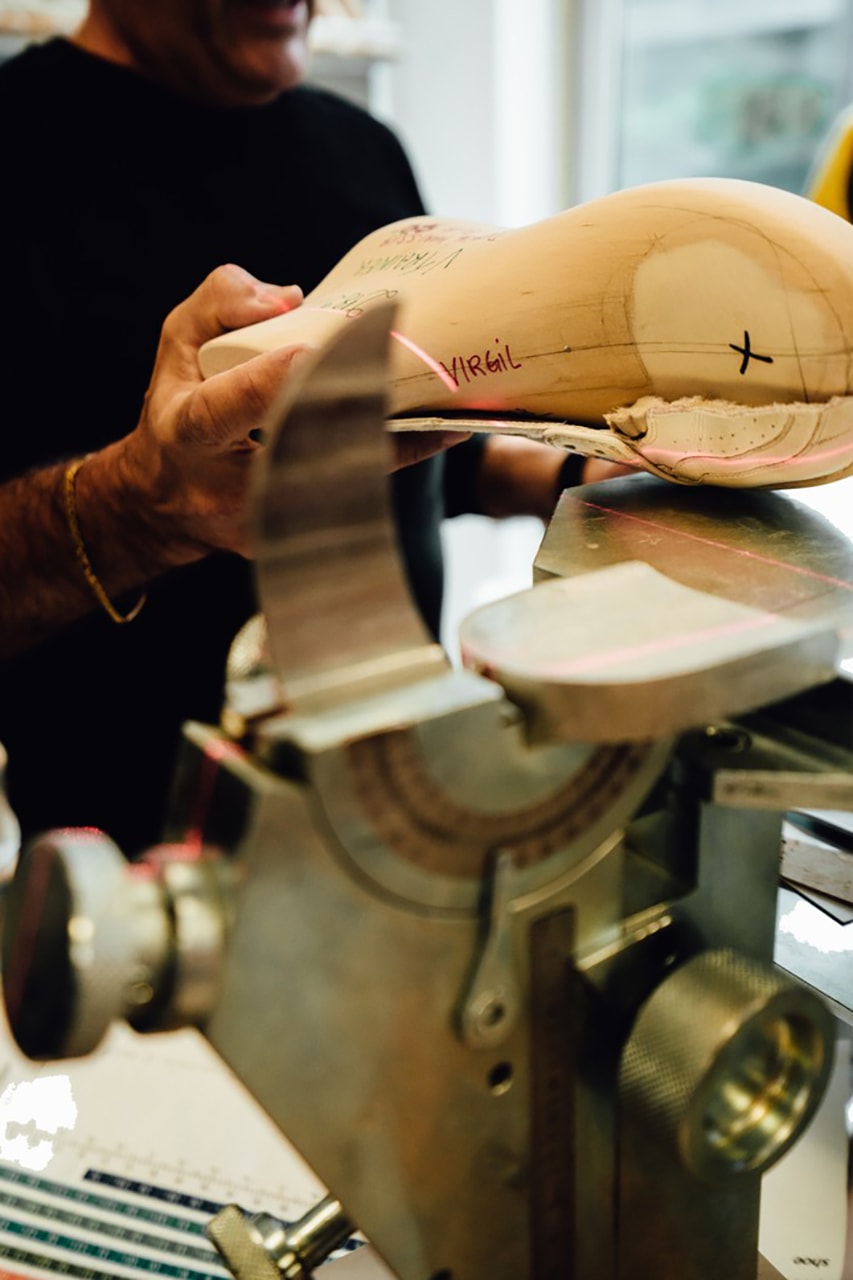 4 of 6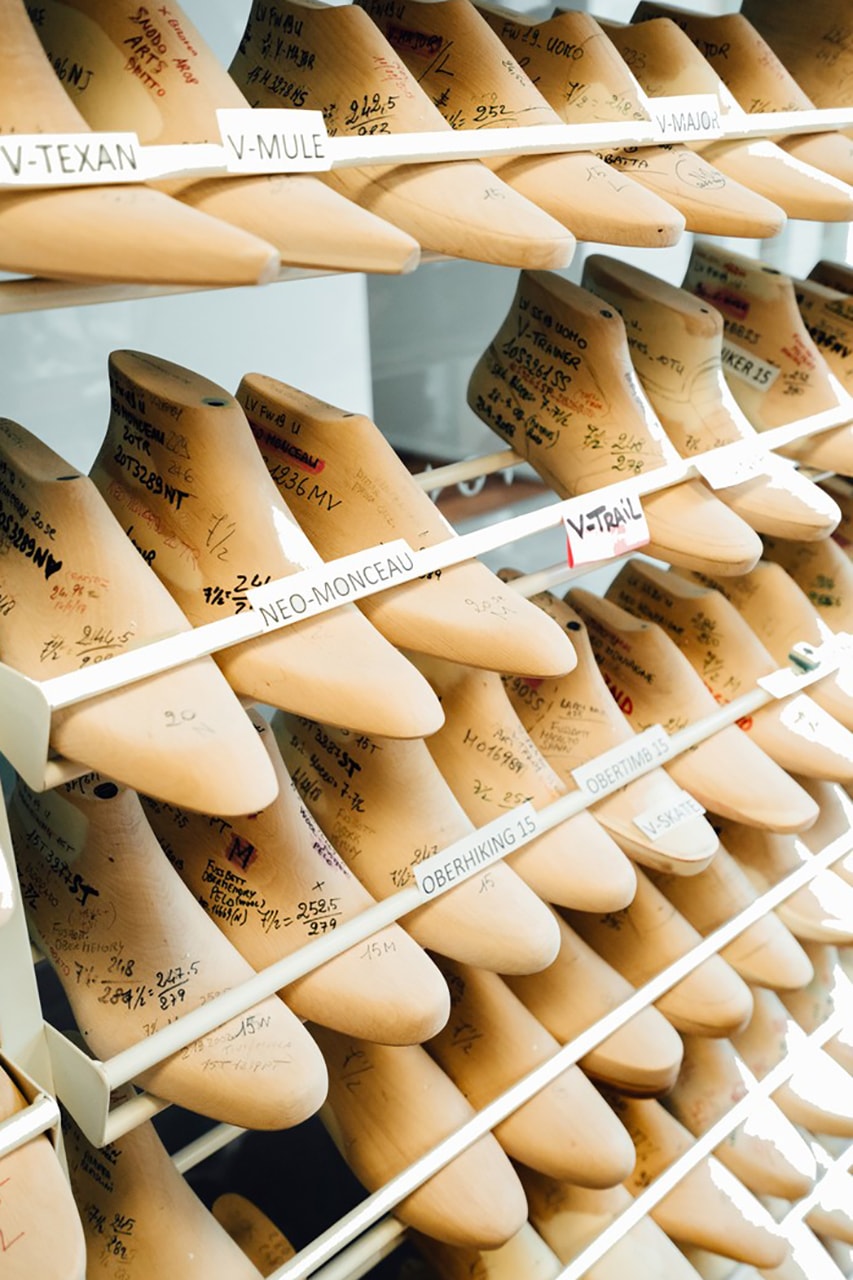 5 of 6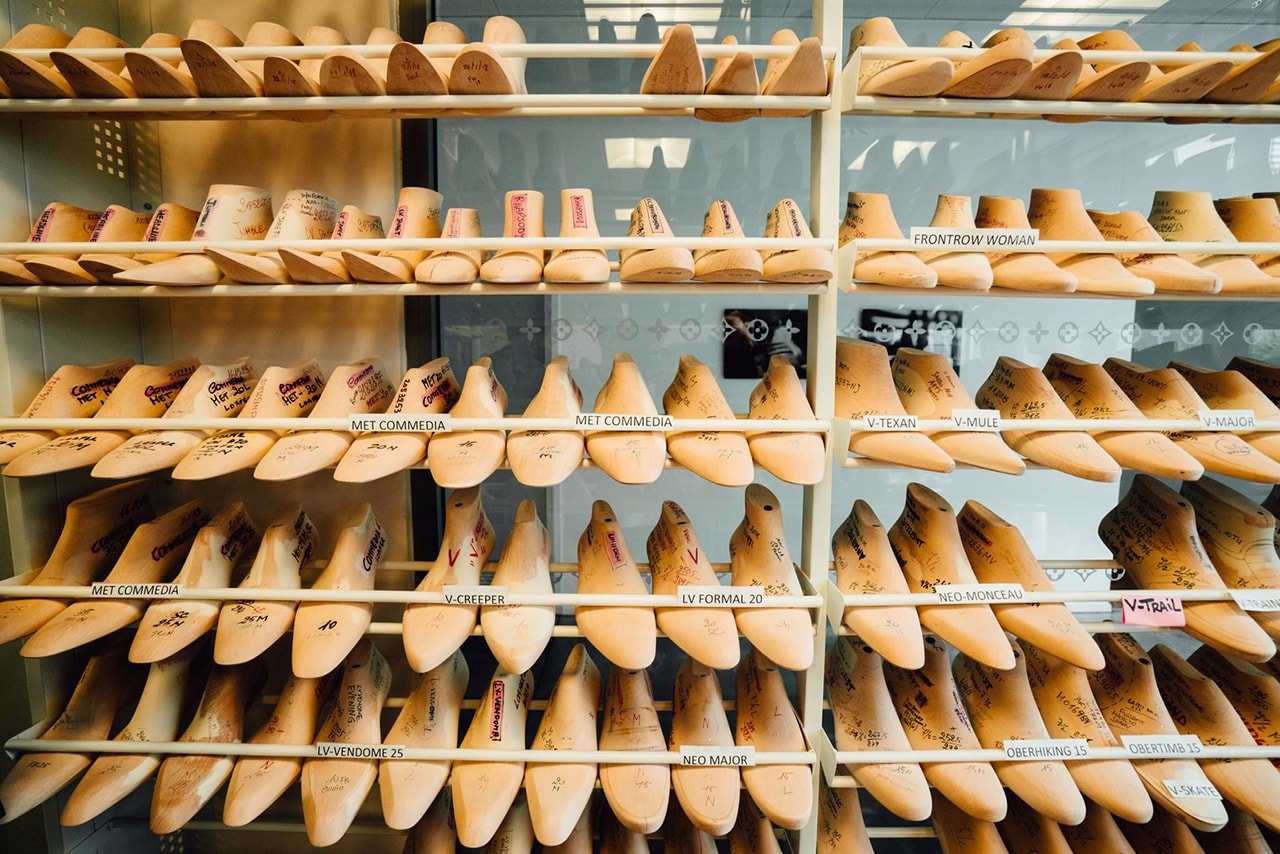 6 of 6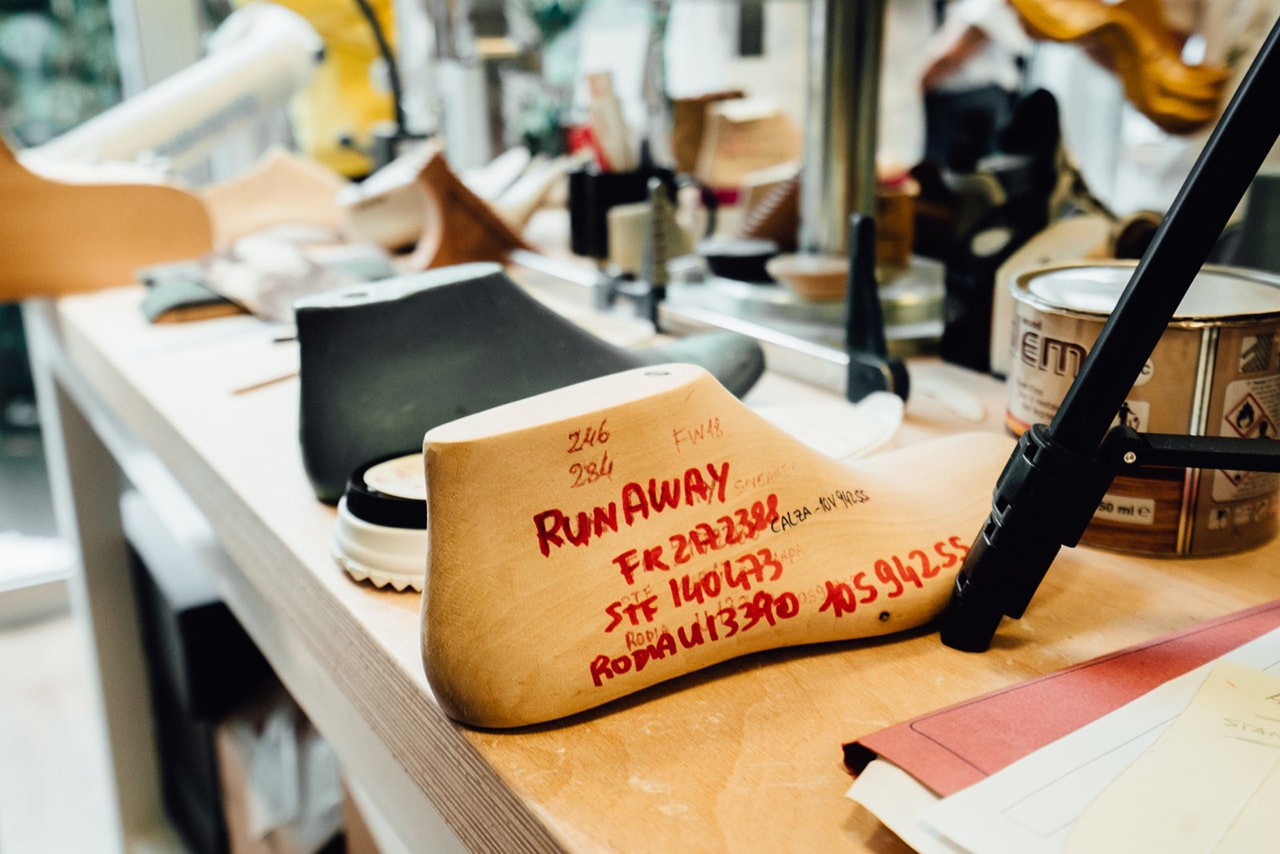 Inside the workshop, craftsmen and women are making 3D molds and tweaking laser adjustments. "It's more difficult than making a car!" Gigi says. He's been shaping shoe molds for over 40 years and joined Vuitton two years ago. Gigi's workspace smells of wood, and each of his shoe molds are stored neatly on a large wall. All numbered and annotated, they will serve as a pattern for the cut leather and canvas inserts that inform various Louis Vuitton shoes.
1 of 9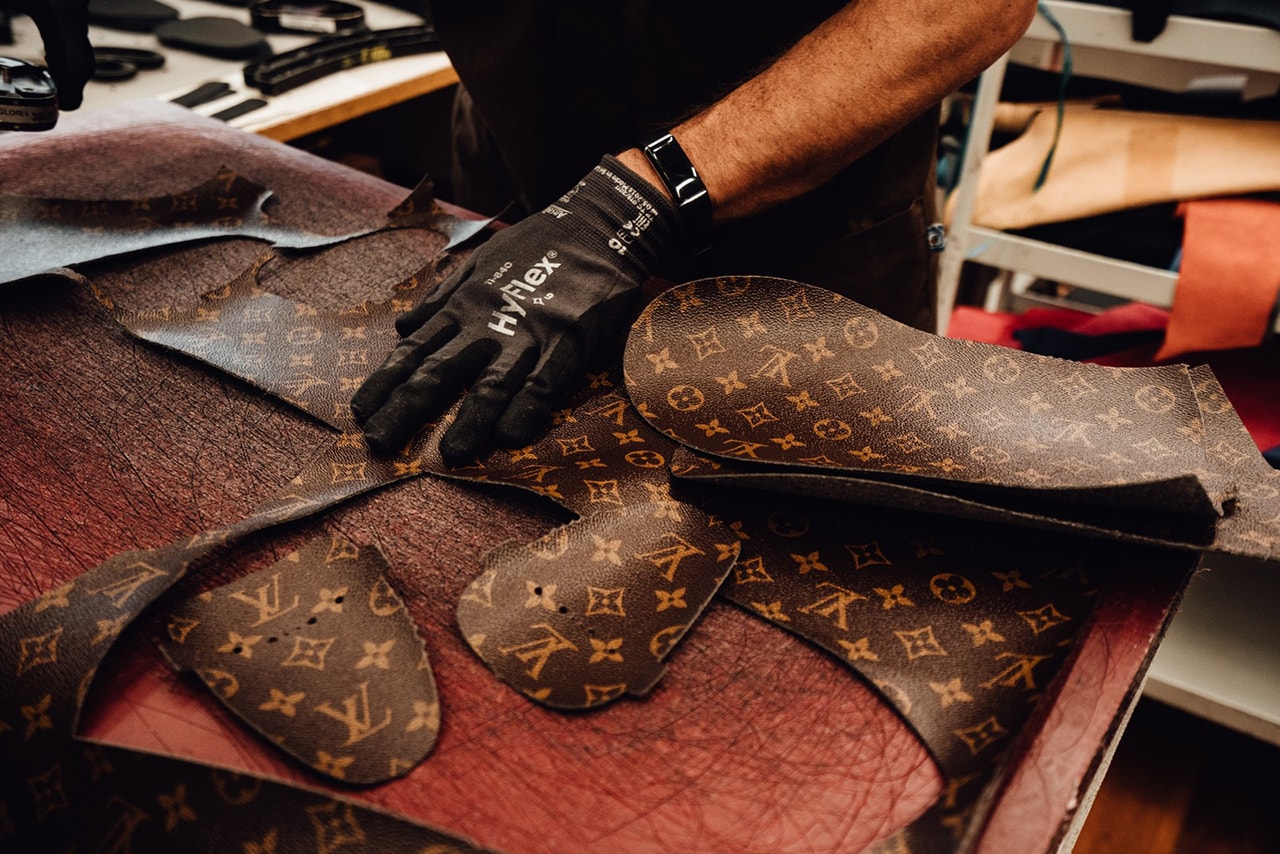 2 of 9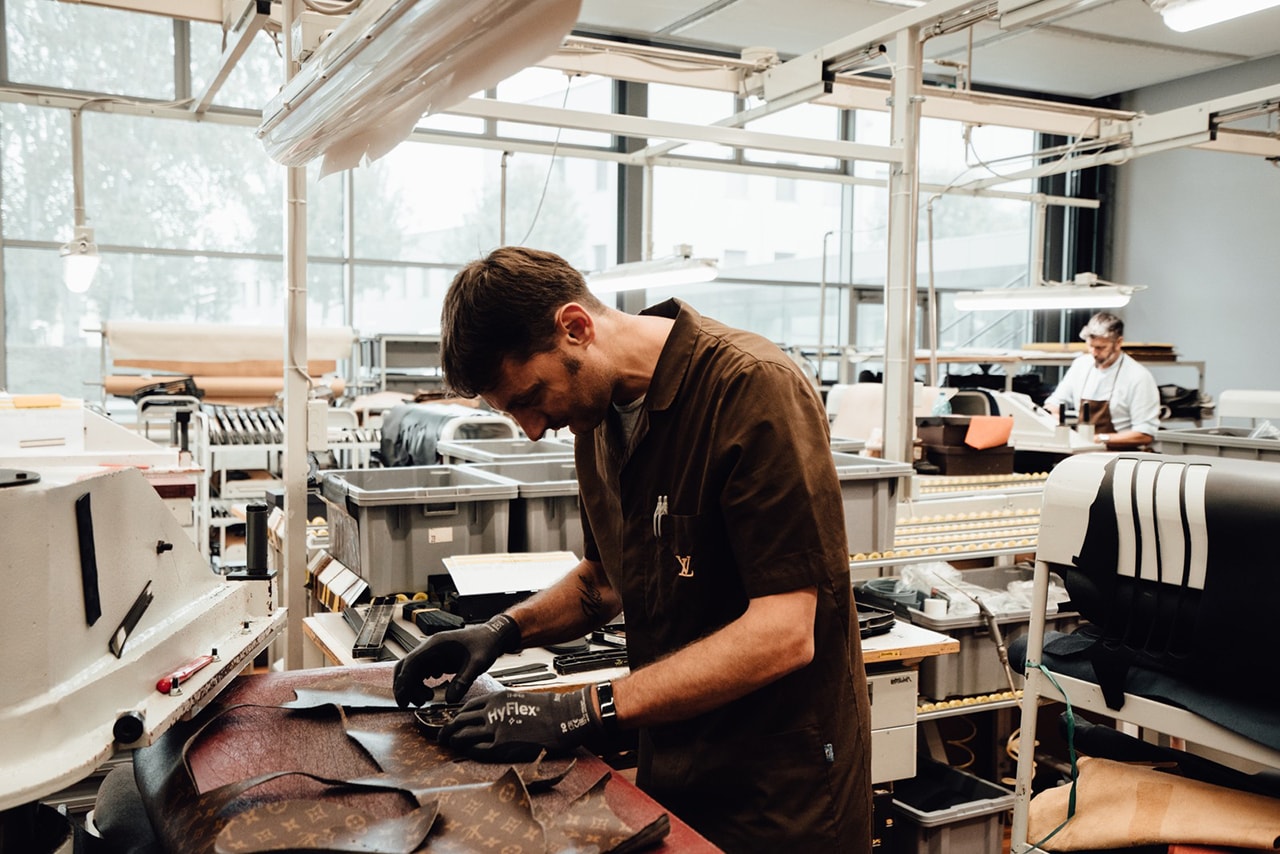 3 of 9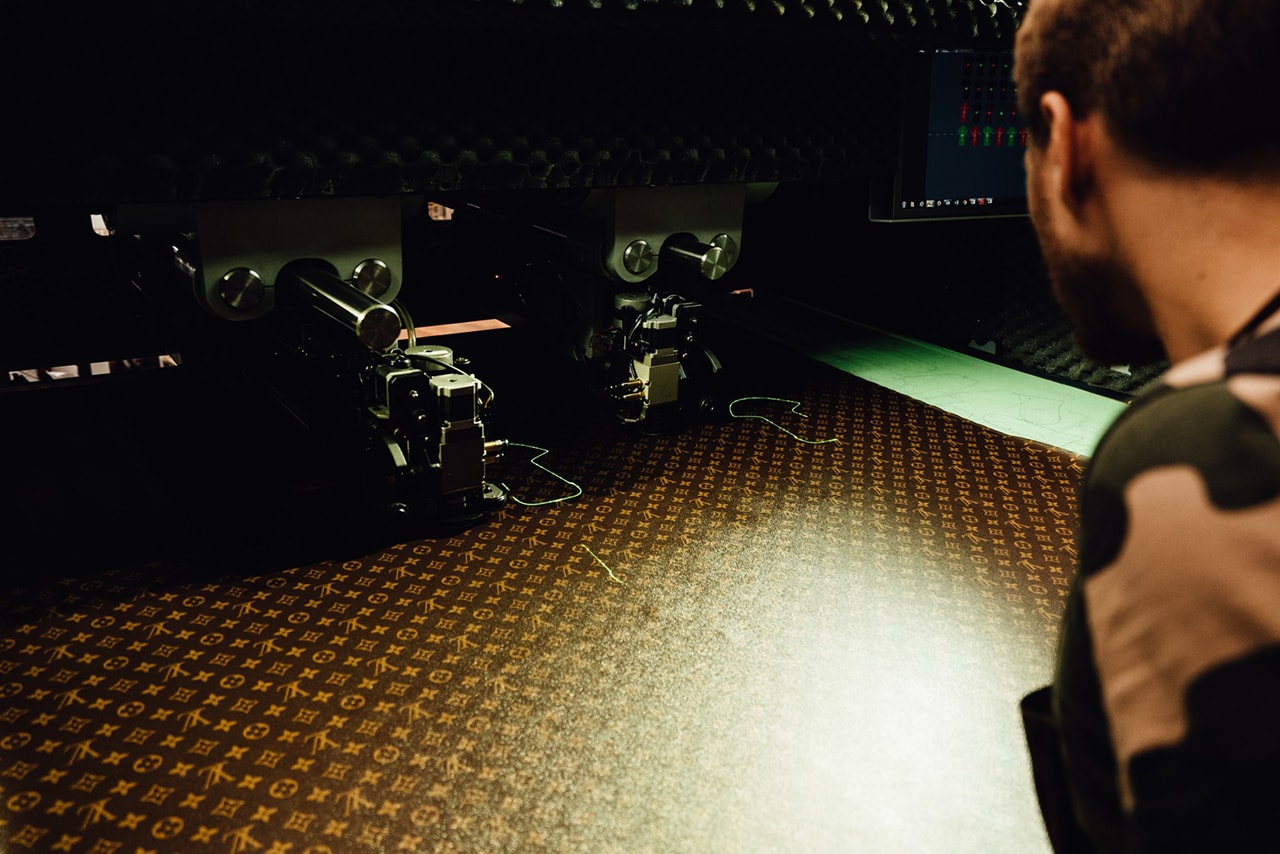 4 of 9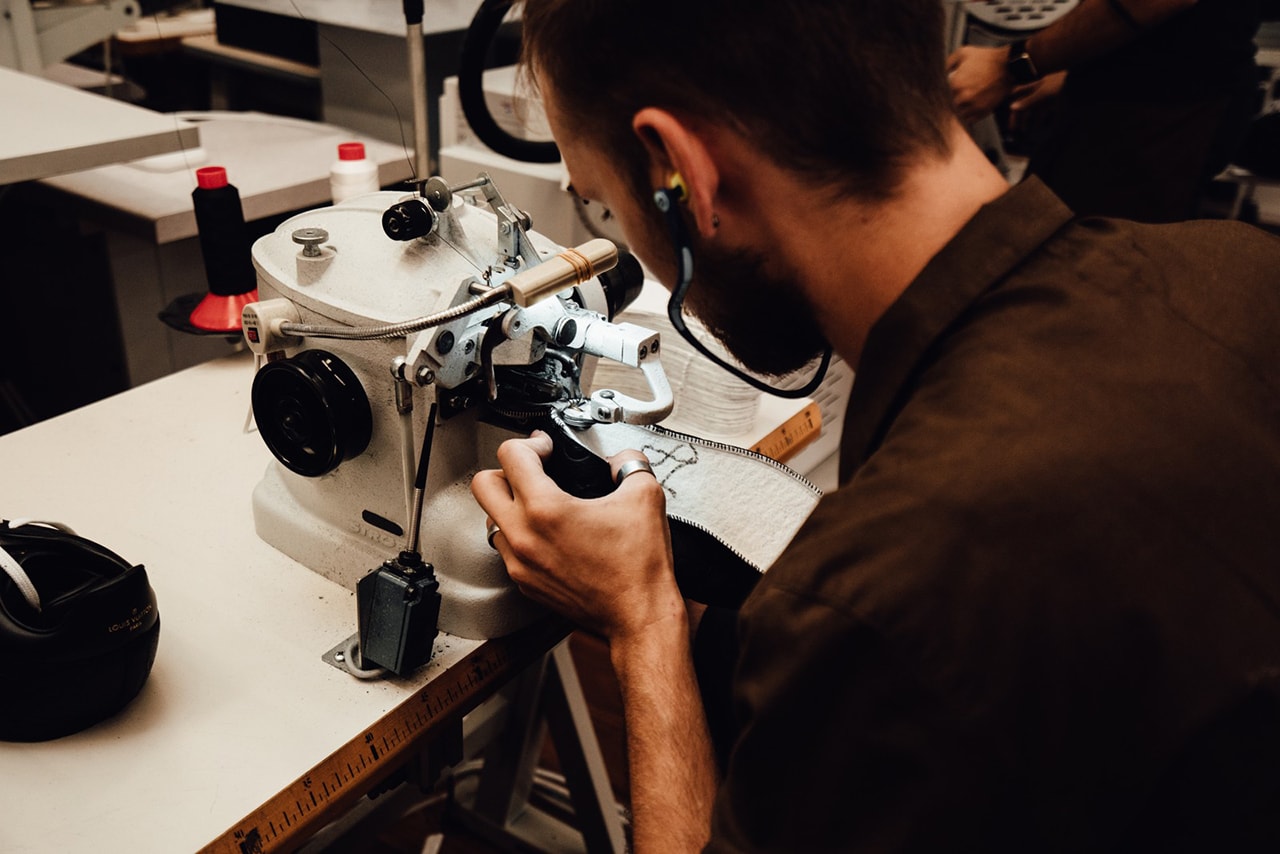 5 of 9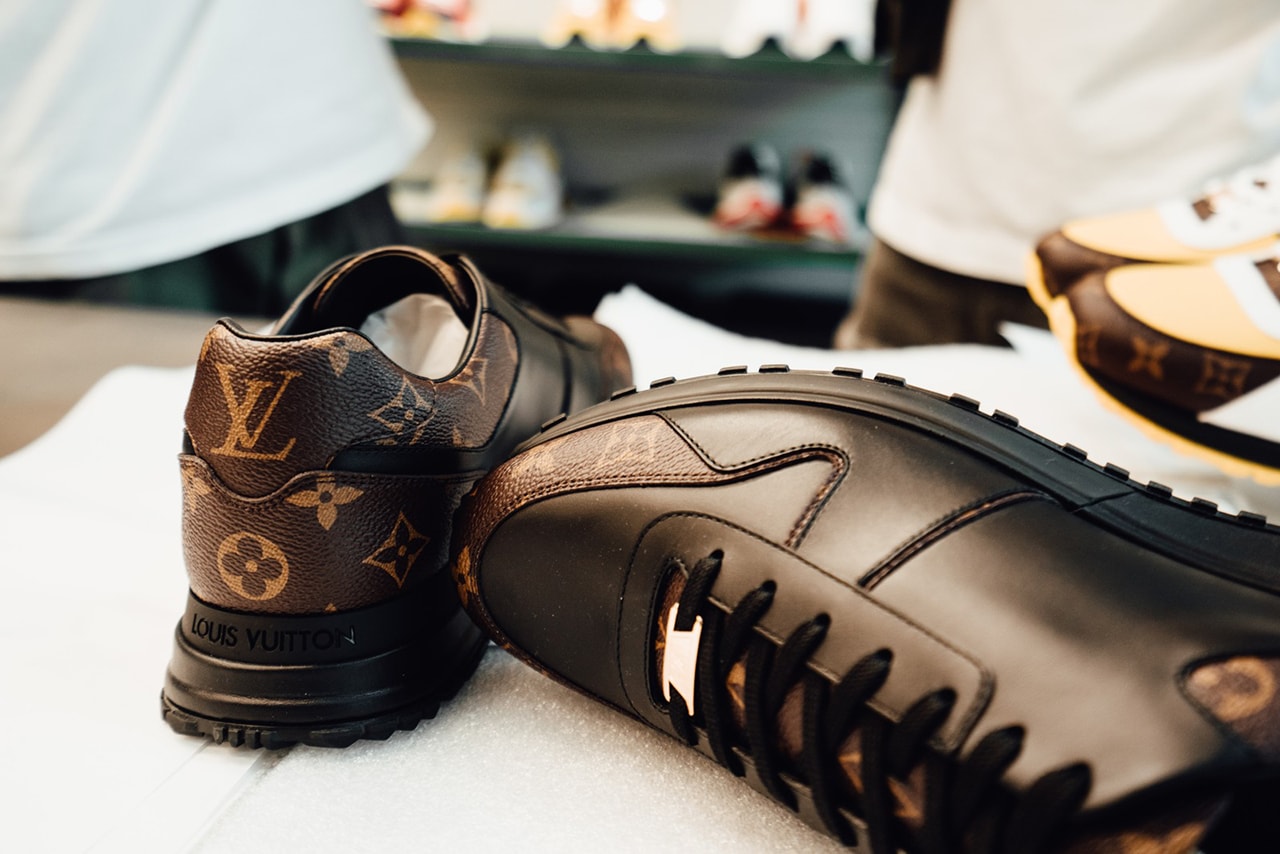 6 of 9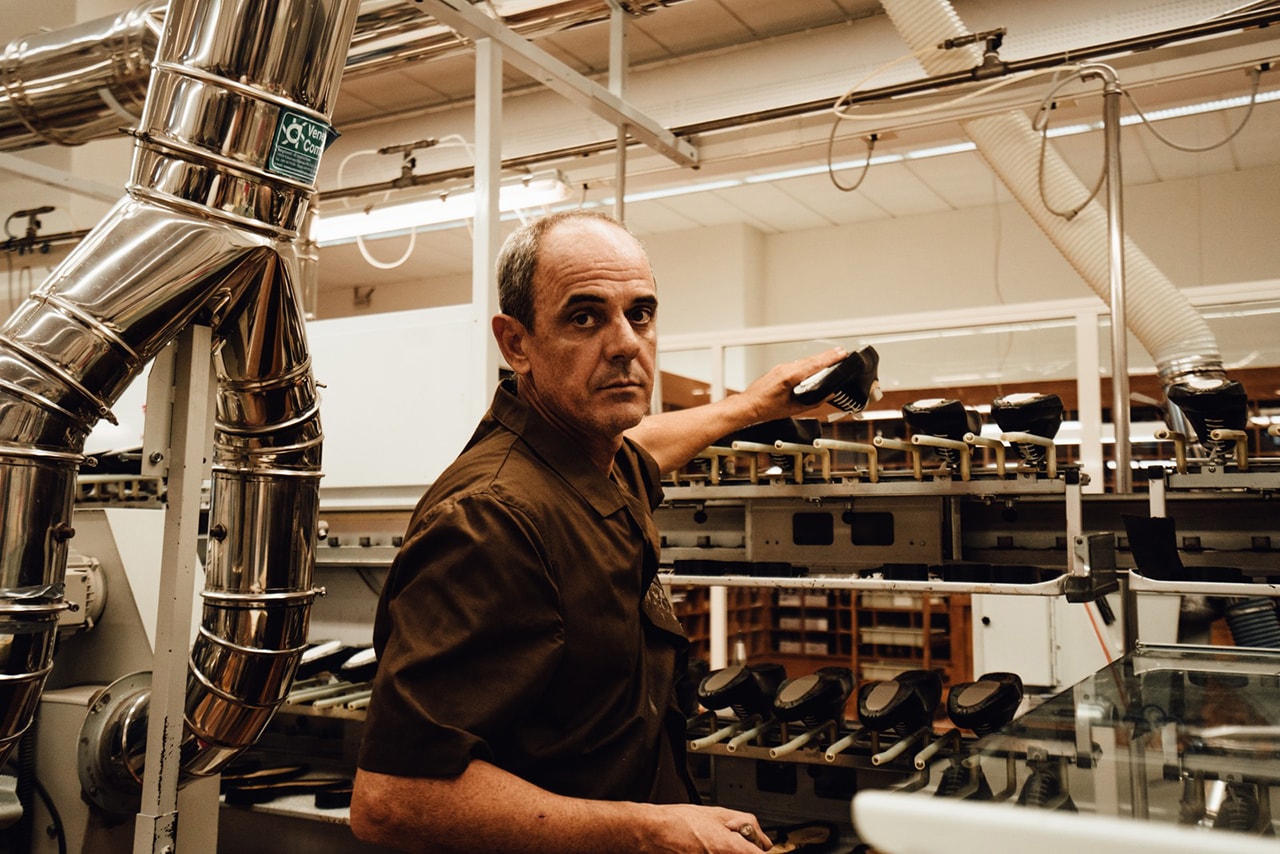 7 of 9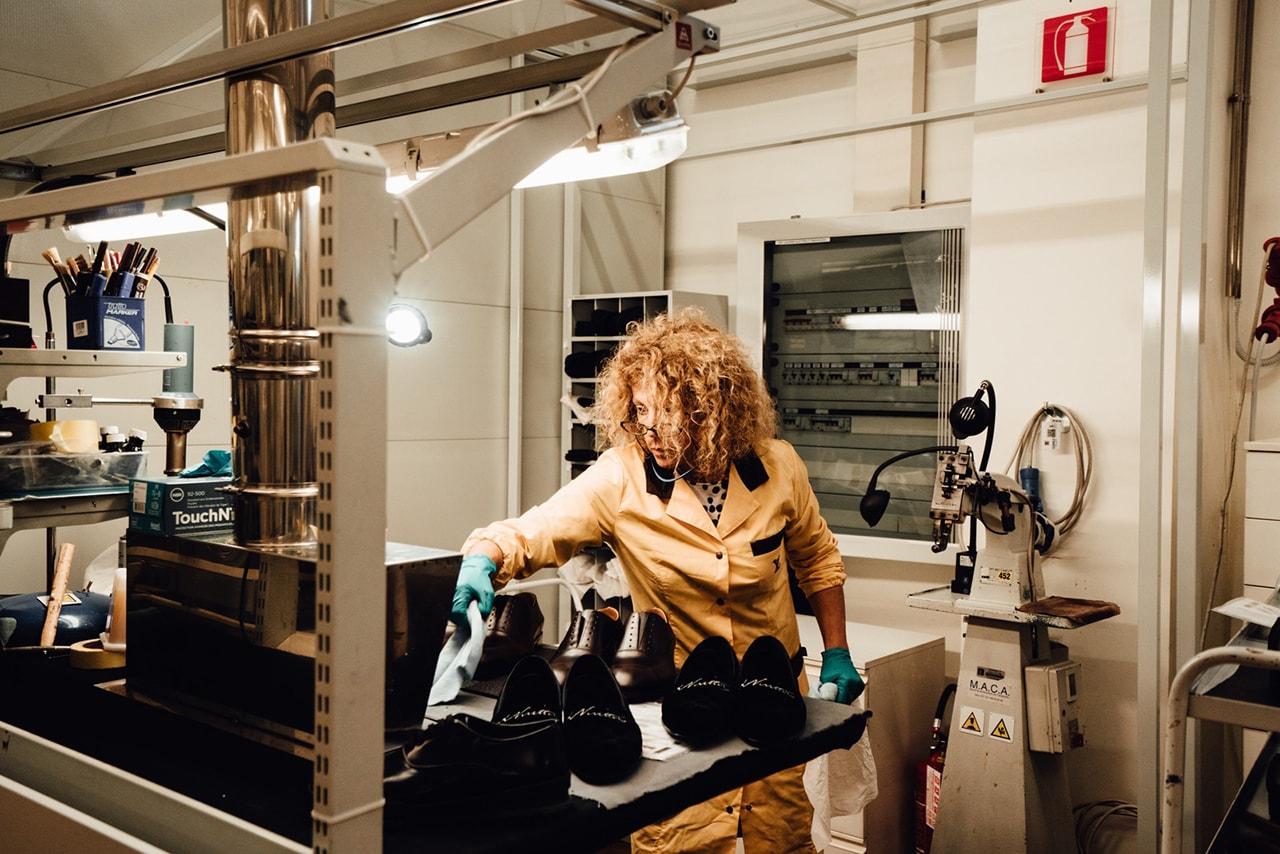 8 of 9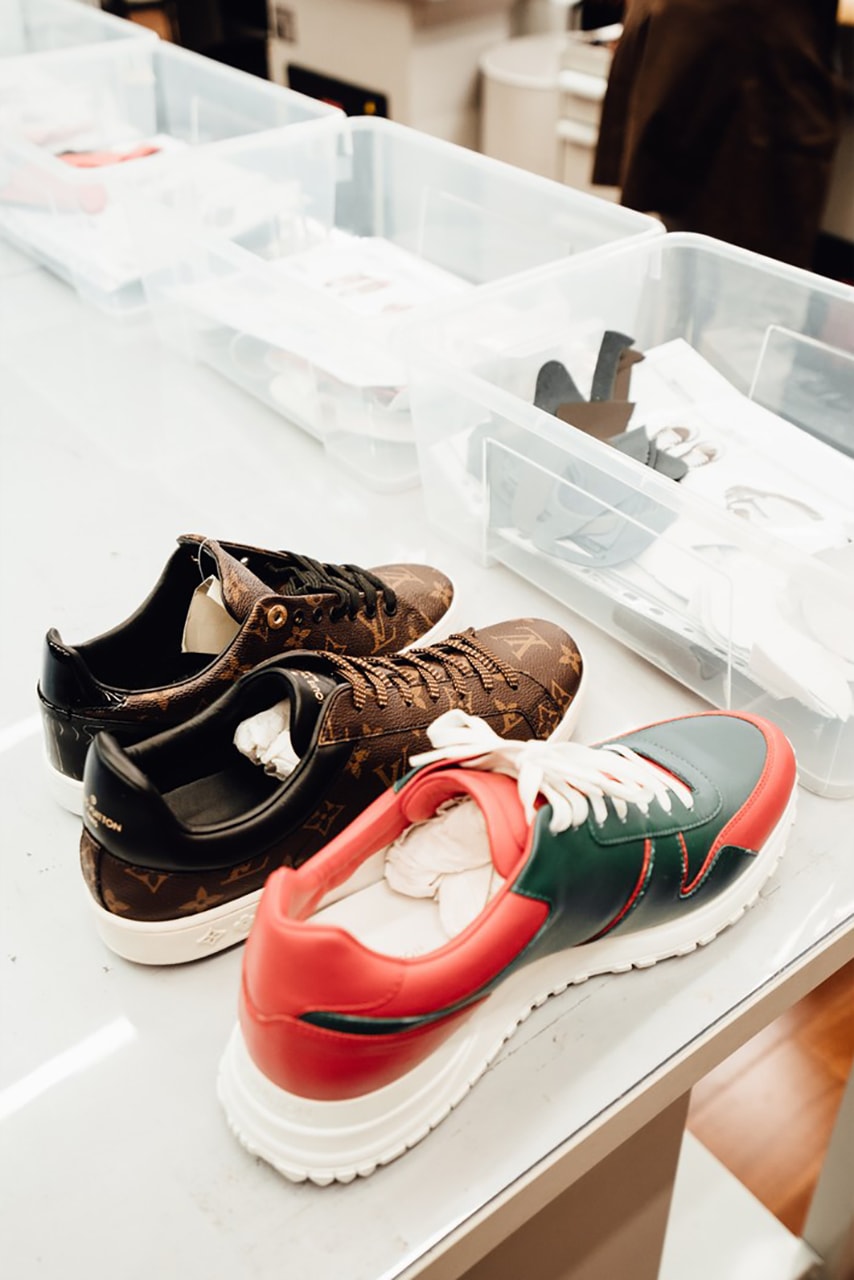 9 of 9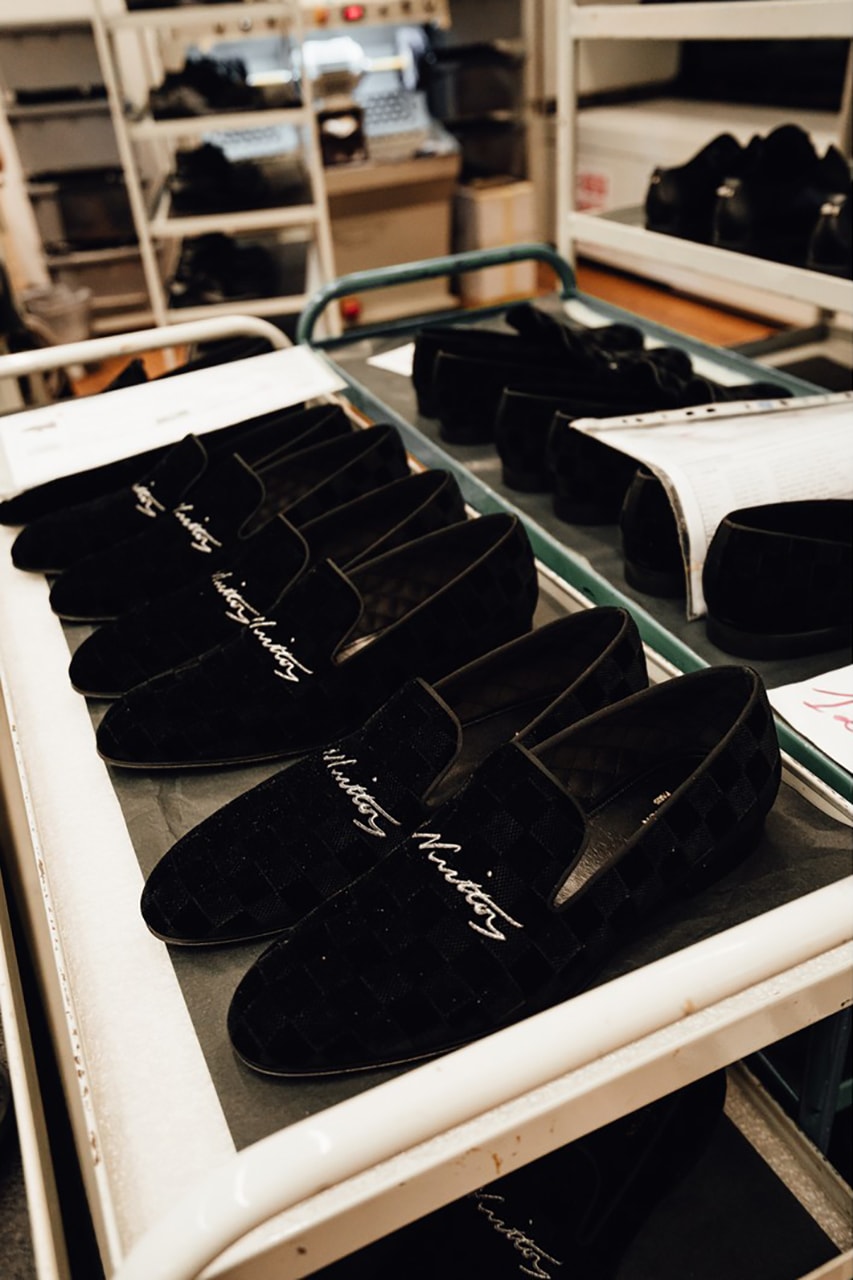 We caught a glimpse of the trainers that Abloh equipped with OLED technology. At that point, several models were being built on the assembly line, so it was impossible to stay any longer to glean any of their secrets.
1 of 3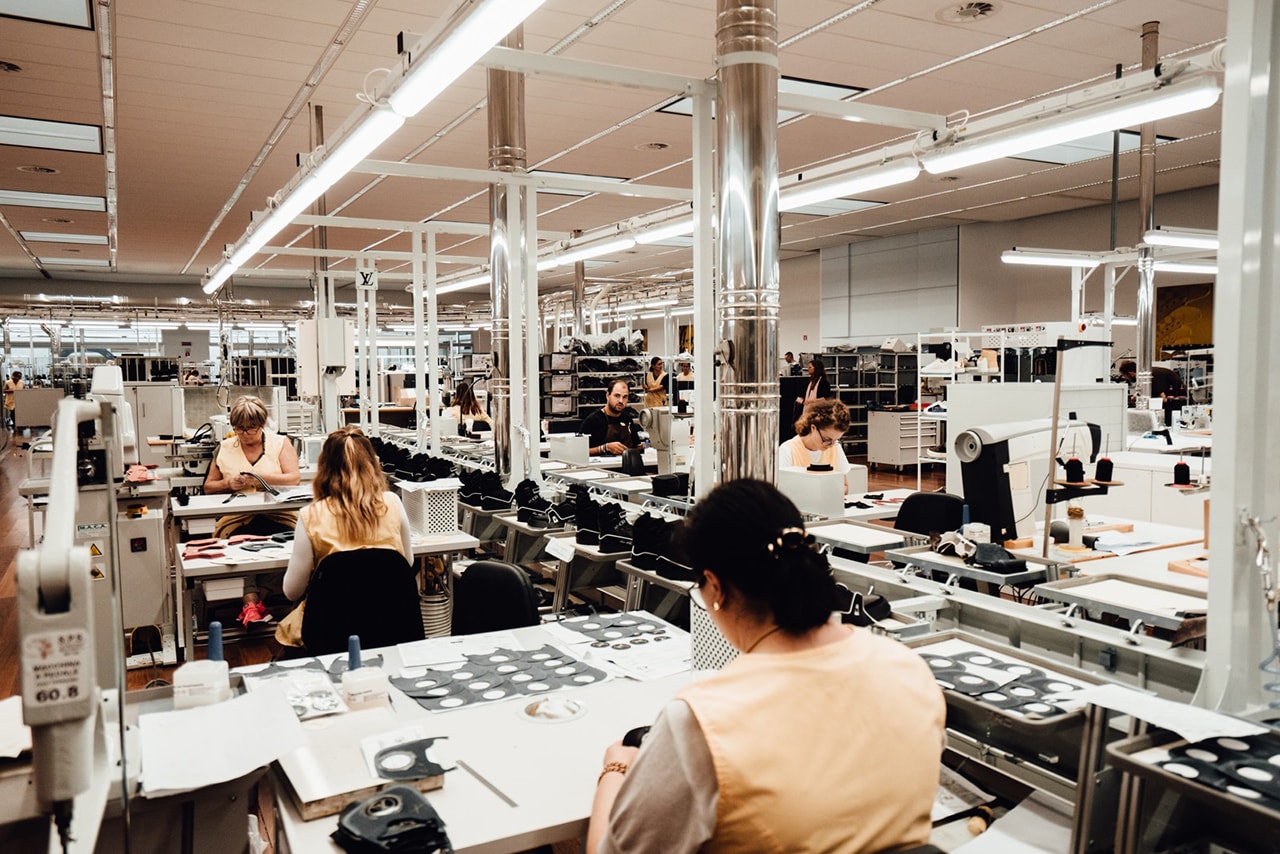 2 of 3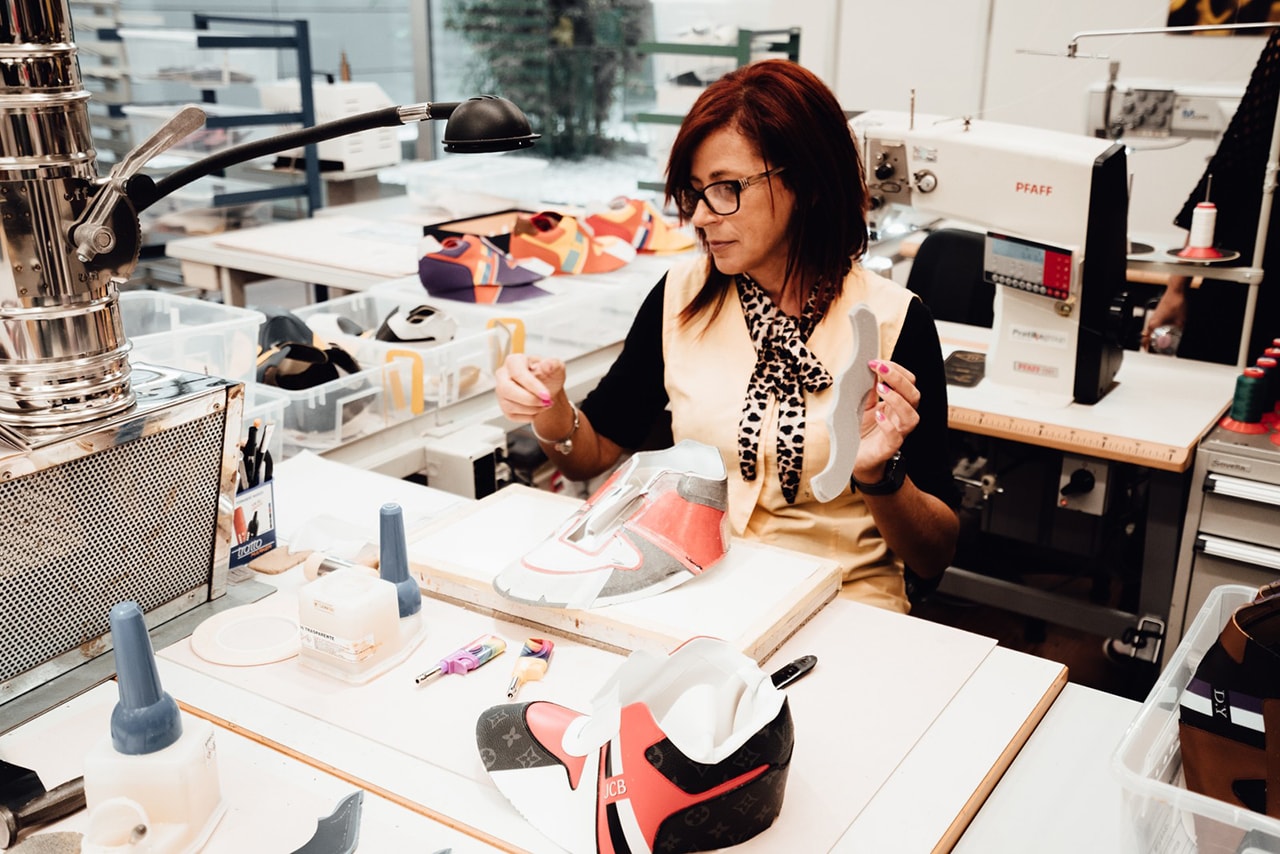 3 of 3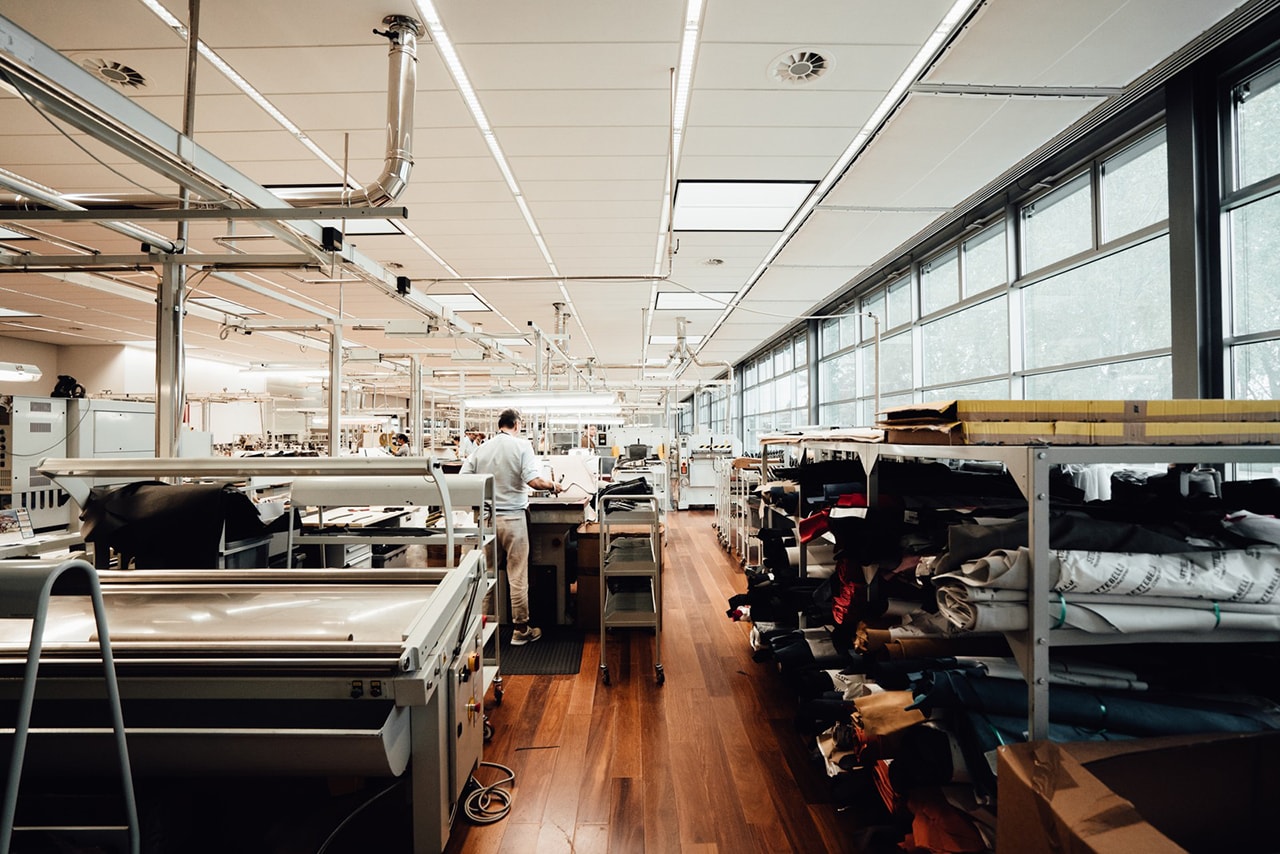 The original story was written by Hanadi Mostefa of HYPEBEAST France.