Kerwin Frost Announces Long-Term Partnership With adidas
Expect apparel, footwear iterations and possibly new silhouettes from the Spaghetti Boys founder.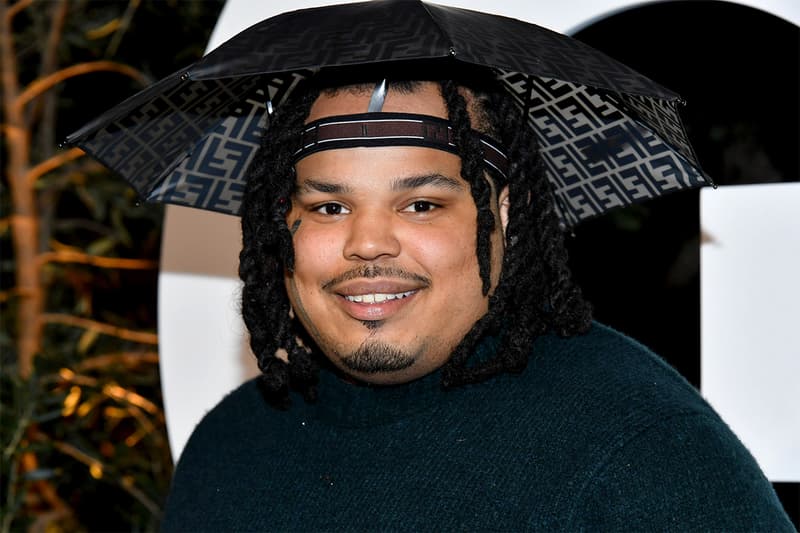 On top of being a talk show host, DJ and entertainer, Kerwin Frost can officially add a new title to his belt — adidas designer. The Spaghetti Boys founder announced the news in a round of Instagram posts that encapsulate what he's really about, showing him as a yeti, hunchback and alien all donning the Three Stripes.
In the Instagram posts, Frost confirmed that he and adidas will be working together "for the next few years" and that his first footwear and apparel collection will be dropping this 2020. "[T]his is for the real weirdo motherf*ckers who were told they weren't gonna be sh*t!" he wrote in one image. "Today's been such an emotional rollercoaster! I'm really grateful for all the support. I promise I won't let you down."
In an interview with GQ, Frost notes that this partnership has been a long road. "I wanted to work with Adidas for a long, long time," he said. "I was always just banging on the doors—maybe for four years." He briefly touches on what fans can expect from the collaboration, adding, "Basically, I'm collaborating with them on footwear, apparel, campaigns, the whole nine. I'm not just doing colorways."
Frost also opens up about the inspiration behind the announcement photos and the feel of the partnership. "My Adidas products aren't in there," he clarified. "These are costumes, but they're an expansion of my vision and of where I want to take it—almost a peek at what I'm going to do. I wanted to push the needle with it." He mentions that he felt a connection with the costumes, either from childhood or pop culture. The hunchback is an ode to The Hunchback of Notre Dame and Frost's own feelings of isolation, the yeti is something he just "had" to do while the alien draws inspiration from Lost in Space, one of his favorite shows.
Elsewhere in fashion, Kim Jones gave a tour of his stunning London home.