J. Lo, Shakira Share Super Bowl Halftime Show Details in Official Press Conference
A tribute to Kobe Bryant may be in the works.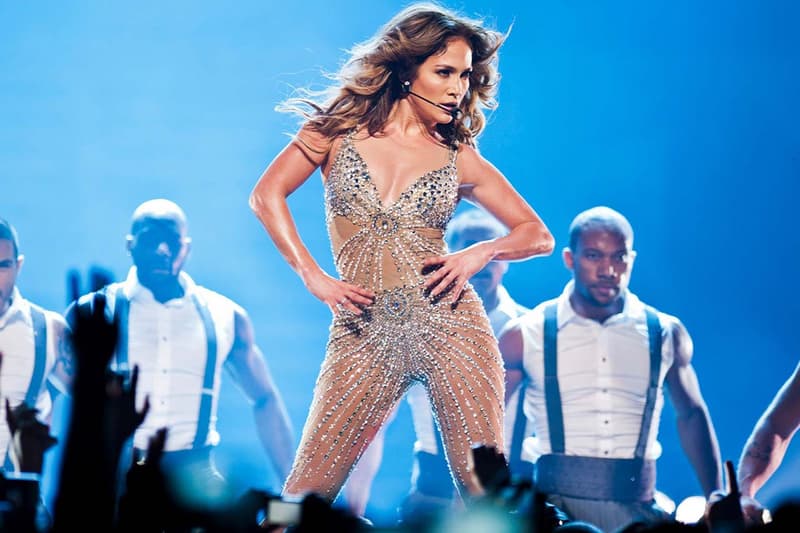 Global pop stars Jennifer Lopez and Shakira will headline the upcoming Pepsi Super Bowl LIV Halftime Show at the big event on Sunday. The singers appeared in a press conference today in Miami where they shared a few details with reporters, including subtle hints that the performance will in some ways honor the late Kobe Bryant.
"We'll all be remembering Kobe on Sunday and celebrating life and diversity in this country," said Shakira. "I'm sure he'd be very proud to see the message we are trying to convey on stage that day."
Loving @jlo's purse with my birth date on it!! ? pic.twitter.com/LXj9b8mhpD

— Shakira (@shakira) January 30, 2020
Lopez touched on coming together with Shakira and merging such distinctive musical styles for an event so grand. "The creative process is really intense when it comes to a show of this magnitude," she explained in Spanish, as noted by Variety. She added:
"But we worked together to make this the best show possible. I also think that sports and music are the two things that can join people together in any part of the world, and we have that opportunity this Sunday, and we are going to do our best."
The halftime show will officially take place on February 2 at the Hard Rock Stadium in Miami Gardens, Florida. Watch the full press conference now by scrolling to the video below.
For more on the big game, read about how Facebook plans to run its first Super Bowl ad, which stars Chris Rock and Sylvester Stallone.