Two Men Confess to Stealing Then Returning Klimt's 'Portrait of a Lady'
Supposedly returning the painting "as a gift to the city."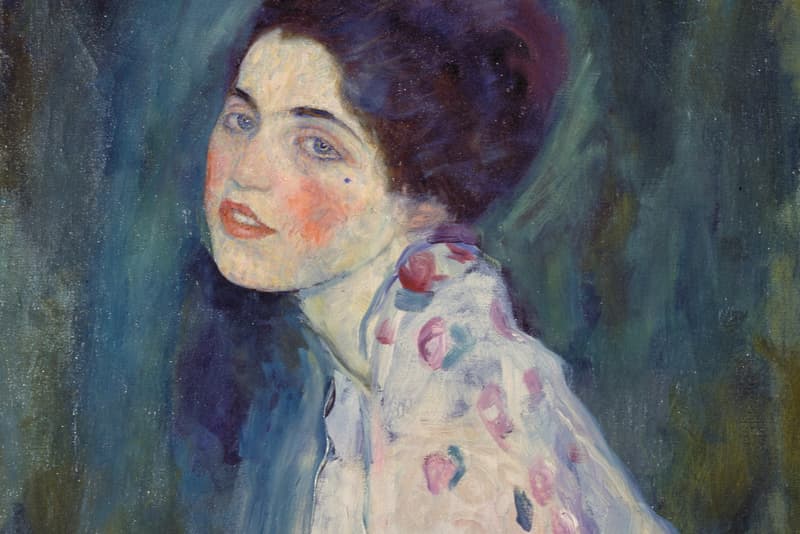 With experts confirming the authenticity of Portrait of a Lady, two men have admitted to stealing then returning the Gustav Klimt painting.
A letter addressed to journalist Ermanno Mariani contained the confession of the 1997 crime, with the two men claiming they stole Portrait of a Lady in February of 1997 and later returned it "as a gift to the city." Mariani received the letter in December after two gardeners discovered the painting in a wall of the Galleria d'arte Moderna Ricci Oddi — the same gallery it was last seen. According to reports, the journalist first came into contact with one of the men several years ago as he was being tried for a burglary. One of two originally confessed to Mariani three years ago as well and asked to set up a meeting with authorities.
Mariani commented, "They have been obscure about the details but have always maintained that the painting was not in the cavity all of that time. I'm not a technical expert, but it would have been damaged if it had been there for all those years."
"They said they returned the painting four years ago," Guido Gulieri, a lawyer for the pair, told the Guardian. "But we don't yet know the details of how it came to be [in the recess] and what exactly happened to the painting in the intervening years. They had confessed before but were not believed." Gulieri added that the thieves also provided police with the address of a house where the painting was supposedly stored.
The details of the theft are still murky, but speculations claim that the pair was weeks away from receiving a sentence for a different crime and were hoping that the confession would give them some leniency. Other assumptions claim that the men were already planning to reveal the painting's location, but were evidently beaten by the gardeners.
Despite the gravity of the theft, the men will be avoiding prison time as the statute of limitations has already expired. "It is a very strange story … they could have sold it or burned it, or whatever," Gulieri said. "They won't go to prison for it. But the good news is, we have found the painting."
In similar art news, a billionaire banker will be imprisoned for smuggling a $29 million USD Picasso painting.