Elon Musk Reveals Tesla Cars Will Soon Talk to Pedestrians
Check out the video teaser.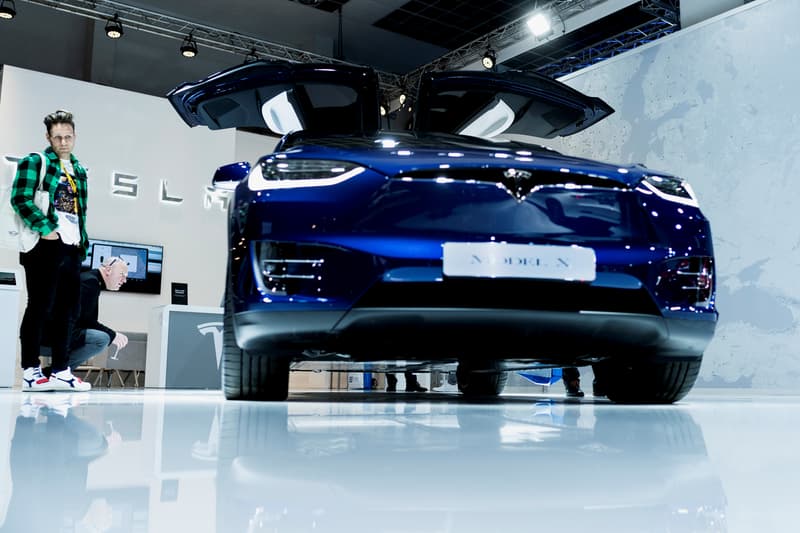 As Tesla continues to push boundaries in the automotive world, the company's CEO, Elon Musk, has just teased plans for what's in store: "talking" cars.
In a video preview shared by Musk, the clip showcases the potential new feature along with the caption, "Teslas will soon talk to people if you want. This is real." For Tesla owners, this means you may not have to open your window before sharing your thoughts to those passing by. According to Electrek, Tesla updated the front-end of the Model 3 to include a speaker grill last year. Now it looks like the team have found a way to utilize the external speakers, and allow the car to "talk" to pedestrians.
Check out the clip below which shows the Tesla Model 3 instructing passers-by with "But don't just stand there staring, hop in." So far Musk and Tesla have yet to reveal how it would all work, and whether drivers will be able to talk directly to people outside or if the car will just send automated speech.
In more automotive news, Toyota unveiled a world rally championship-developed GR Yaris packing 257 BHP and 4WD.
Teslas will soon talk to people if you want. This is real. pic.twitter.com/8AJdERX5qa

— Buff Mage (@elonmusk) January 12, 2020