Alex Israel Critiques Social Media & Image Culture With "Self-Portraits"
Created using panels shaped like the artist's silhouette.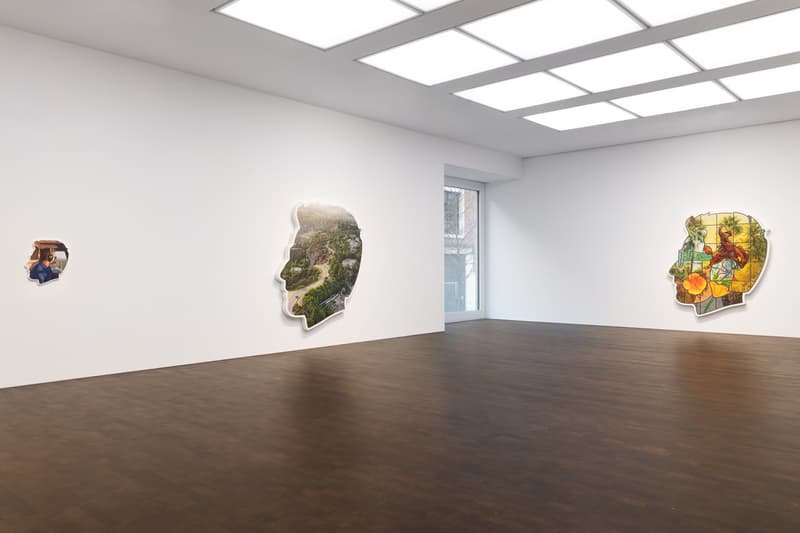 1 of 6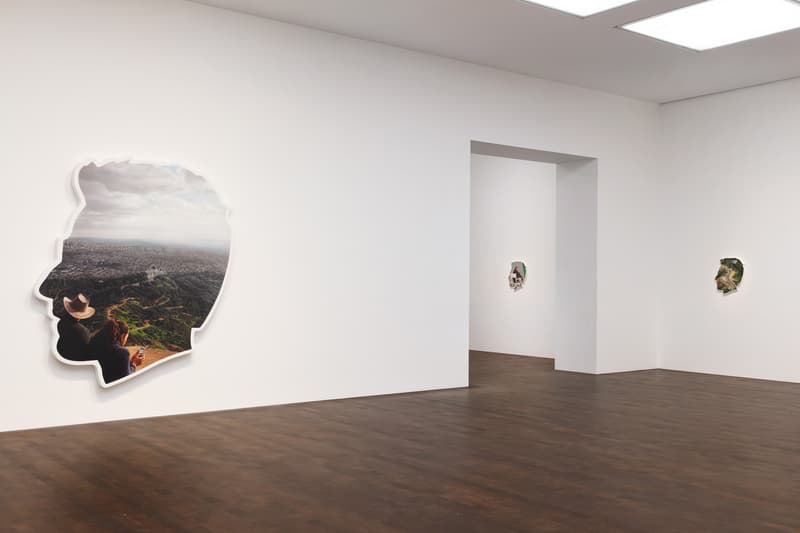 2 of 6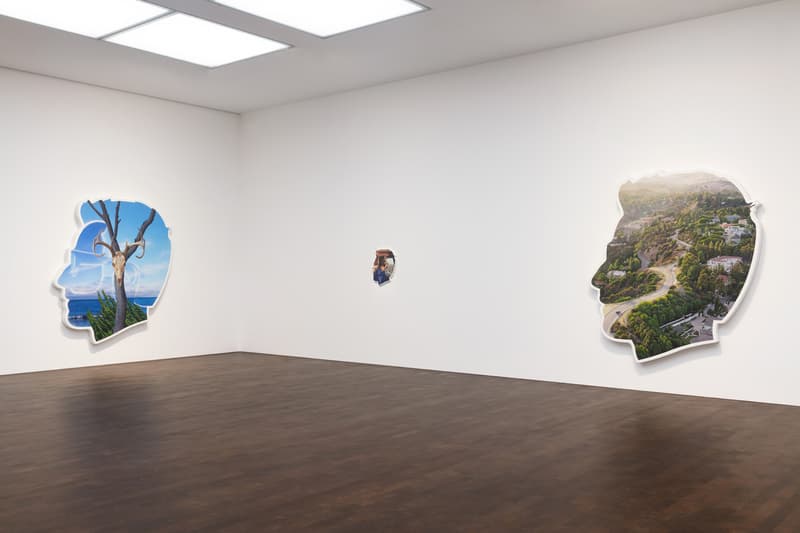 3 of 6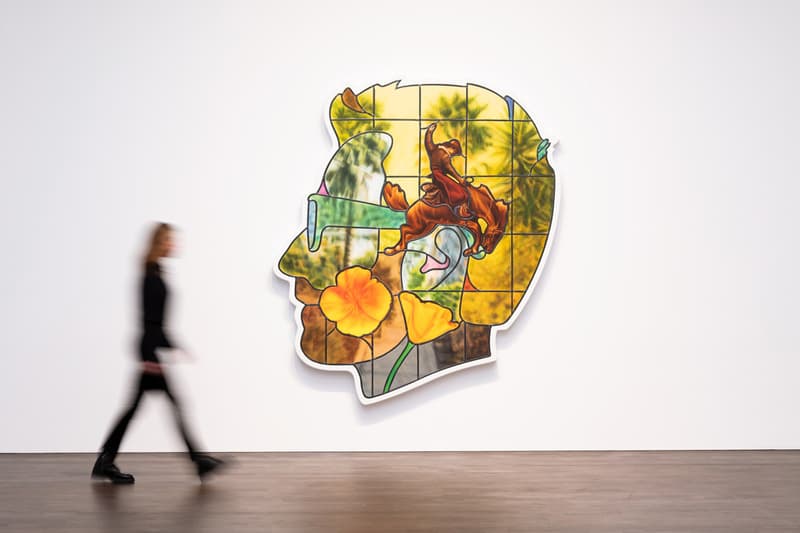 4 of 6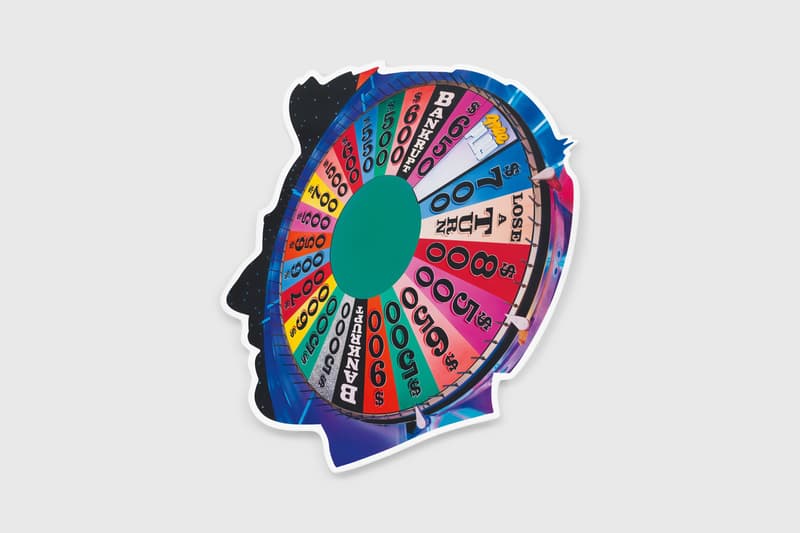 5 of 6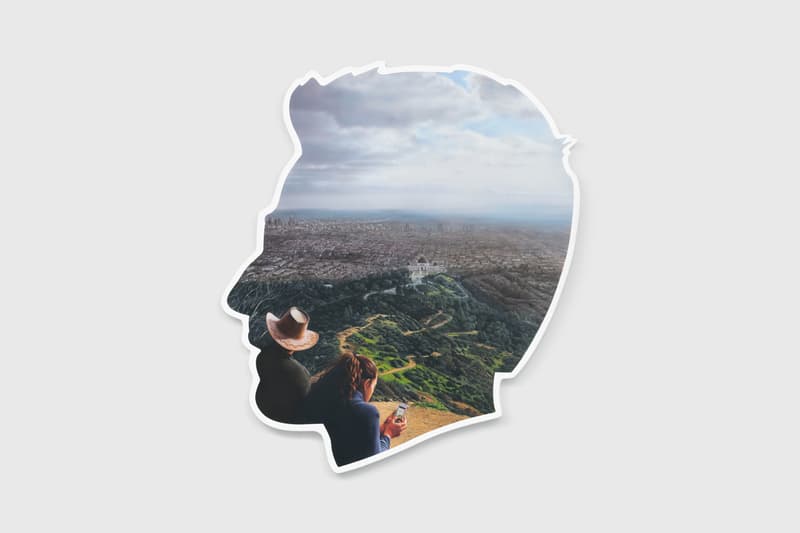 6 of 6
Los Angeles-based artist Alex Israel is holding his first solo exhibition in the United Kingdom with "Always On My Mind." Moving away from a style based on readymade sculptures and props, Israel has shifted towards photorealism and an introspective approach to self-portraiture. His latest exhibition at Gagosian in London examines the "effortless visual gloss" that today's digital culture demands from us.
"Always On My Mind" features a series of "self-portraits" painted on fiberglass panels shaped like Israel's facial profile. His work reveals a polished and calculated version of Los Angeles, combining nostalgic feelings with lucid perceptions of California living while critiquing the "American Dream." In his works, an "establishing shot" of Mulholland Drive is stitched together from aerial photographs, while a panorama of Griffith Park captures a woman engrossed not by the view before her, but a picture of it she has taken on her iPhone.
"Sometimes, rather than deciding which context to address with a specific body of work or project, I just think of myself as my context . . . and that's where my Self-Portrait comes into play," Israel explains. "It has become a kind of logo for this imagined context of me — and it hopefully provides a through line as my work shifts or twists across traditionally segregated worlds or value systems."
Take a look inside Alex Israel's exhibition at Gagosian in the slideshow above. "Always On My Mind" is on view from now until March 14.
Gagosian London
20 Grosvenor Hill
Mayfair, London
For more exhibitions, the Brooklyn Museum will display over 60 rarely seen works by female artists in "Out of Place: A Feminist Look at the Collection."