Brooklyn Museum to Display Over 60 Rarely Seen Works by Female Artists
As part of its upcoming exhibition spotlighting "Out of Place" artwork.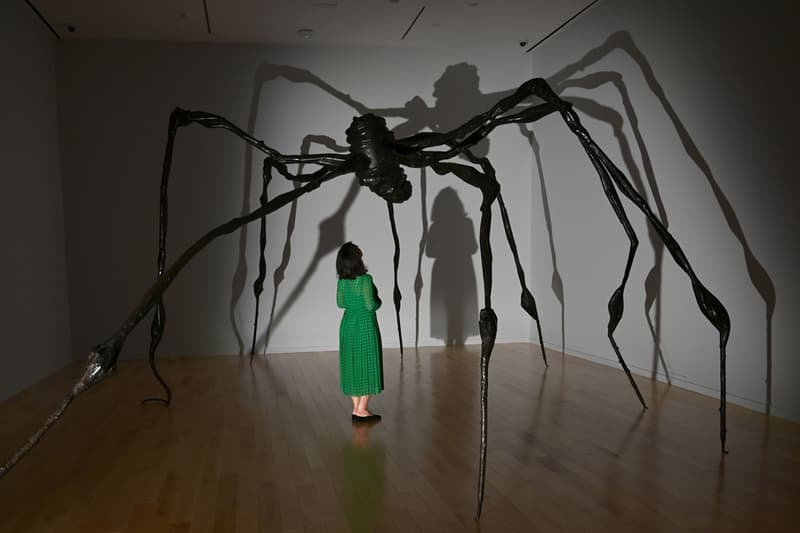 This month, the Brooklyn Museum will launch a new exhibition featuring rarely seen works by women. "Out of Place: A Feminist Look at the Collection" defies conventional museum displays, as these exhibited works are often seen as "out of place" in major museums due to the artist's gender identity or unorthodox approach to materials and subjects. With over 60 artworks by 44 artists, the exhibition highlights the importance of women's work — from the 1930s to the early 2000s — in a contemporary context, while examining how underrepresented artists can challenge long-held cultural assumptions.
The exhibition is organized into three sections: the role of museums and galleries, work made outside of the mainstream art world and the domestic world's connection to feminist critique. "Out of Place" will feature the works of Louise Bourgeois, Helen Frankenthaler, Beverly Buchanan and more. Over half the works are on view for the first time, including highlights from the Souls Grown Deep Foundation's gift to the museum last fall of African American art from the south.
"We live in a historic moment where there is questioning and critique of institutions and where they originated, their founding principles and civic history," said Catherine Morris, who co-curated the exhibition. "What does it mean to look at the world through a feminist lens? How has this political movement impacted the world and how we understand what we look at?"
"Out of Place: A Feminist Look at the Collection" will be on view from January 24 to September 13.
Brooklyn Museum
200 Eastern Pkwy
Brooklyn, NY 11238
Elsewhere in art, Akeem Smith will kick off Red Bull Arts New York with an exhibition featuring archived photographs and VHS tapes.