Thaiboy Digital's 'Legendary Member' Blends Refined Cloud Rap With Ambient Pop
The Drain Gang member's debut album is here.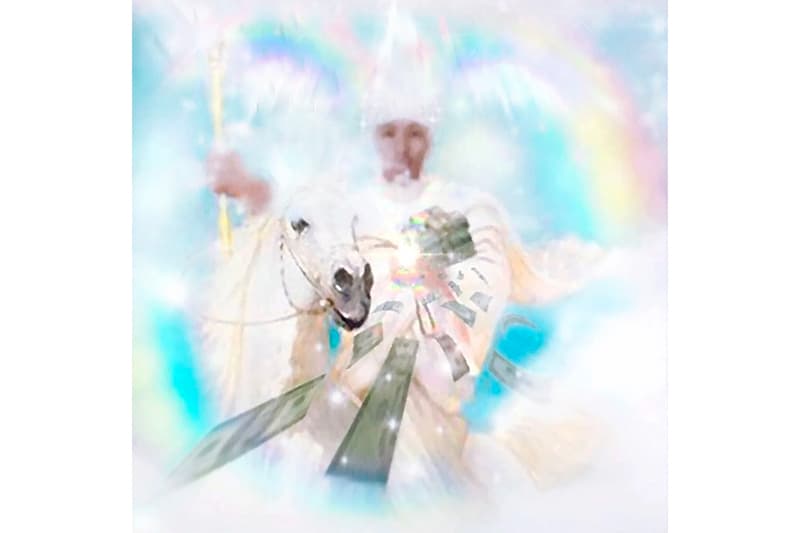 Drain Gang member and YEAR0001-signed artist Thaiboy Digital, real name Thanapat Thaothawong, has shared his long-awaited debut studio album, Legendary Member. The lead-up to Thaiboy's album has seen a variety of singles released, including a John Wick-inspired video for "Nervous," and a surprise Drain Gang compilation album entitled Trash Island. Maintaining his notable foray into trance pad-heavy cloud rap, Thaiboy continues with his idiosyncratic approach to hip-hop across the album, whereby psychedelic-tinged verses and battering futuristic trap instrumentals carve out a sound from a galaxy far, far away.
The album taps longtime collaborator Gud as executive producer, seeing co-production from fellow Drain Gang member whitearmor, as well as RipSquad and woesum. Thaiboy has also enlisted well-placed verses from Drain Gang member's Bladee, Ecco2K, and Sad Boys frontman Yung Lean for the project, all of which effortlessly meld alongside the Bangkok-based rappers delivery.
Throughout Legendary Member, Thaiboy's traditional cloud rap sound remains infused with an eclectic take on ambient pop—tracks like "Lip Service," "Baby," and "Kit Kat" excel at providing playful soundscapes, with the production side infusing a range of lush samples across unorthodox BPMs. If there's one way to describe Thaiboy Digital's debut album, it remains a culmination of his career up until this point, offering up exceedingly refined cuts that showcase his distinctively quirky sound.
You can stream Legendary Member below.
For more, Peggy Gou recently sat down with HYPEBAE to discuss her Kirin fashion line.