Chance the Rapper Shares New Dates for "The Big Tour" With Lil Yachty & Taylor Bennett (UPDATE)
Catch Chano on the road.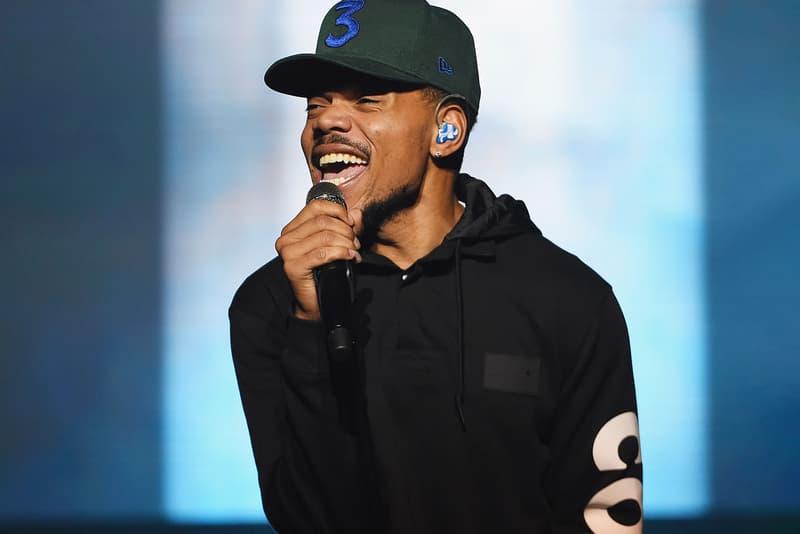 UPDATE (September 26, 2019): After the postponement of his tour in support of The Big Day, Chance the Rapper has shared a new slate of tour dates for the renamed "The Big Tour" with guests Lil Yachty and brother Taylor Bennett. Kicking things off with a solo show in Chicago at the end of September and an appearance at Miami Beach Pop Fest in November, Chano will hit the road for a regular tour beginning January 2020 until the end of February.
Take a look at the full slate of tour dates below.
UPDATE (September 10, 2019): Chance the Rapper has announced the postponement of his The Big Day North American tour, pushing the supposed September 2019 start date to January 2020. The newly wedded rapper took to Instagram to reveal the reason behind the delay, noting that he wants to put his family first.
"This year has been one of the greatest of my life; Marriage, new baby, first album etc. But with it being so eventful it has also been very strenuous having to divide my time and energy between family and work," he wrote, posting a photo with his two children. "When Kensli was born, I went on tour 2 weeks later and missed some of the most important milestones in her life, but more importantly I was absent when her mother needed me the most. At this point as a husband and father of two I realize that I can't make that mistake again."
While his solo dates have been rescheduled, Chano confirmed that his appearances at Life is Beautiful, iHeart Music Fest and Miami Beach Pop Fest will push through.
---
ORIGINAL STORY (July 30, 2019): Chance the Rapper only just dropped his new album, The Big Day, and accompanying merch, but he's already gearing up to support it. On Instagram, the Chicago-based musician revealed plans for an upcoming tour in September, touching down on much of North America.
Beginning on September 13 in San Francisco, Chance will cross the country for the next two months, eventually finishing up in Miami on November 10. According to a press release, "special guests" may show up at select dates, though obviously details are still being kept under wraps. After premiering on July 26, The Big Day received mostly positive praise from critics and fans alike, with many reviews observing that several of the album's 22 songs are significantly more impactful than others.
Tickets go on sale at Chance's website on August 2. In the meantime, stream The Big Day in full below.
Right before dropping The Big Day, Chance made an appearance on Ed Sheeran's features-packed No 6 Collaborations Project album