The 'Dungeons & Dragons vs Rick and Morty' Starter Set Is Now Available for Pre-Order
Featuring a 64-page rulebook annotated by Rick.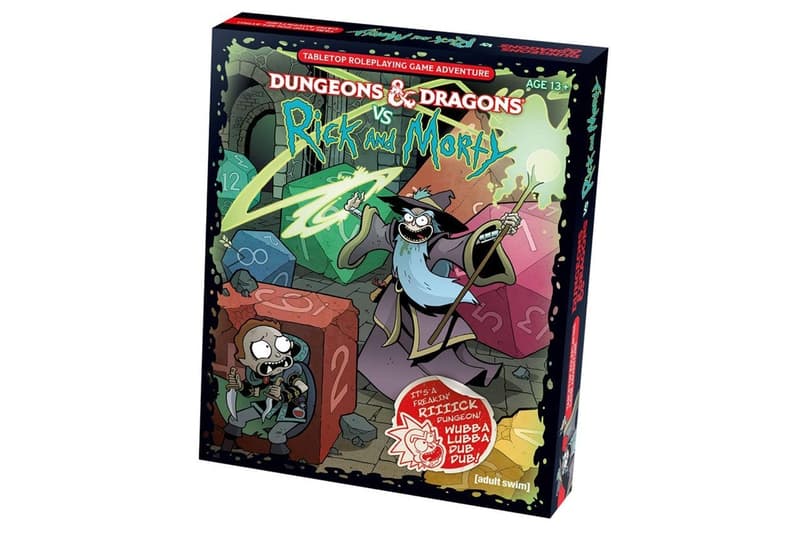 Following the success of the Rick and Morty vs Dungeons & Dragons comics, game publisher Wizards of the Coast and Adult Swim recently came together on a Starter Set for diehard fans.
Now available for pre-order, the kit is directly inspired by the crossover comic and is co-authored by series writer Jim Zub with new are from lead illustrator Troy Little. The tabletop game comes with a 64-page rulebook annotated by Rick and a 32-page original adventure for Levels 1–3. The game comes complete with a four-panel folding Dungeon Master screen, five ready-to-play character sheets and a total of 11 dice. Blending the fantasy world of D&D with the nostalgia and sarcastic metacommentary of the popular animated series, the Starter Set is a truly unique take on the famed roleplaying game.
Priced at $30 USD, the Dungeons & Dragons vs Rick and Morty Starter Set is available now for pre-order on Amazon with shipping set for November 19.
In case you missed it, catch everything announced at Nintendo Direct 2019.
'Dungeons & Dragons vs Rick and Morty' Starter Set