EarthGang Celebrates Eccentricity in New Album 'Mirrorland'
The Dreamville duo revel in their unorthodox space in the realm of music.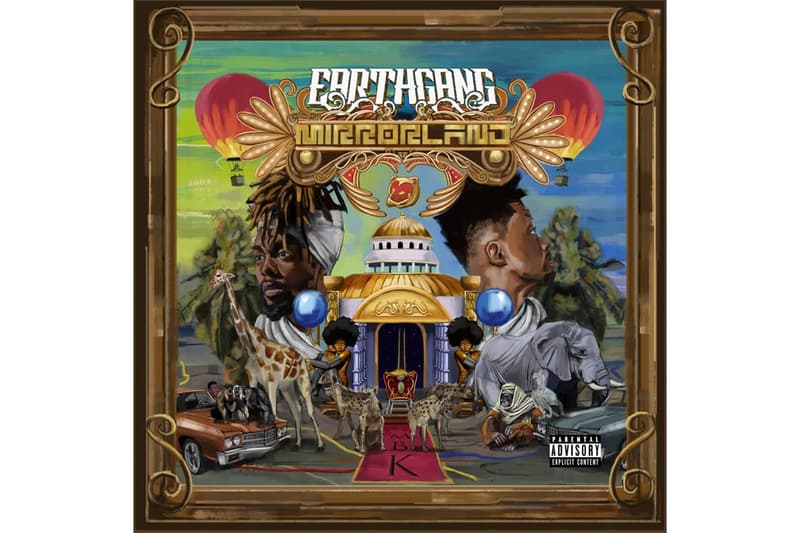 EarthGang has dropped off their third studio album, Mirrorland. Olu (aka Johnny Venus) and WowGr8 (aka Doctur Dot) — the individuals who make up the Dreamville duo — revel in their unorthodox space in the realm of music, narrating the grey area they mostly find themselves in as hip-hop outsiders.
While they verbalize their mundane observations of other characters in the game on opening track "LaLa Challenge" ("Everybody's trapping / Everybody's hard / Everybody's f*cking / Everybody's broad"), the pair is also wary about their surroundings in "Swivel" ("N*gga, keep your head on a swivel / Trouble lurkin' 'round the corner / Run up on you any minute, you'll be gone"). Adding to their avant-garde nature, Olu and WowGr8 open up about their personal experiences with women in their lives, tagging Young Thug for "Proud of U" and Arin Ray for "Stuck." As matters of the heart over soul-funk/hip-hop beats tie the record together, EarthGang proves that their outlandish taste is in the right place.
Stream EarthGang's Mirrorland on Spotify and Apple Music.
In other music news, watch Curresny's newest visual for "Must Admit."