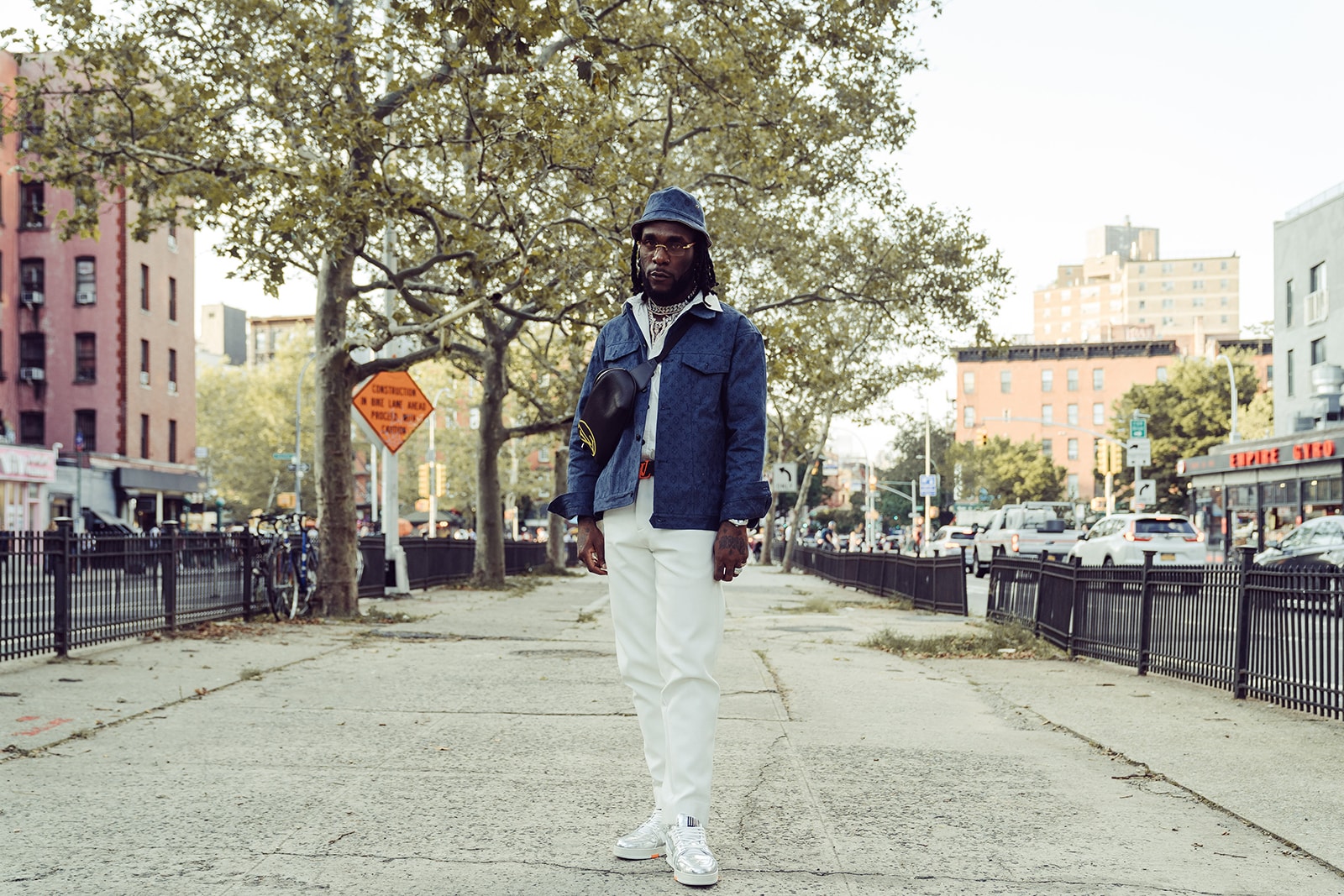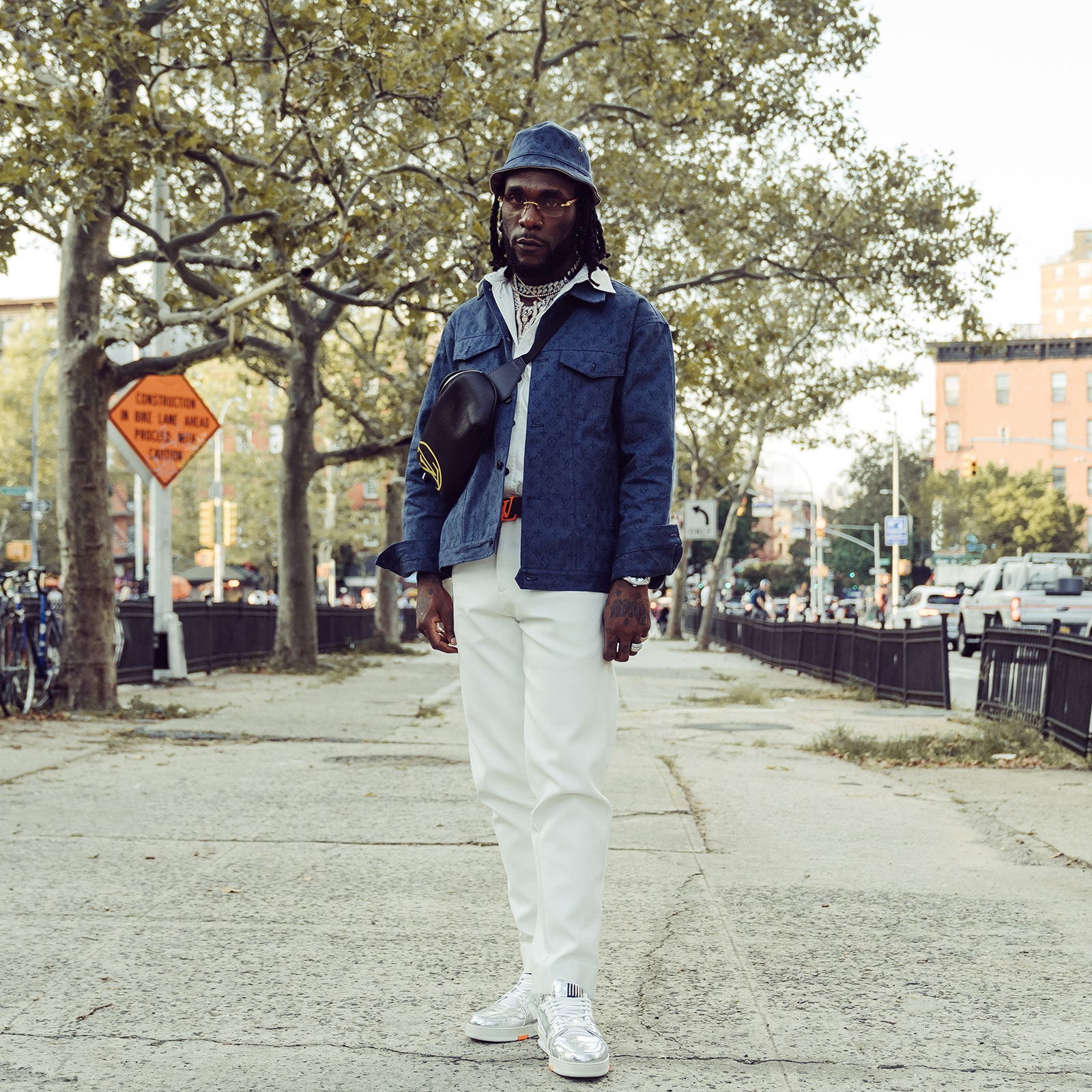 Burna Boy Can Guide You Home
We discuss why music is good for your soul with the Afrofusion pioneer.
A fight breaks out on a crowded sidewalk in front of hotel Sixty LES in the Lower East Side. While self-proclaimed influencers flock to the side entrance enthusiastically waiting entry for the Diesel pool party on the roof of the hotel, a fish bowl-shaped flower vase filled with soil and grass gets thrown at an unlucky attendee.
The sudden prospect of two hypebeasts throwing down briefly serves as entertainment for the crowd awaiting outside the hotel. Once the commotion dies down, Burna Boy's Mercedes-Benz sprinter van pulls up in a cloud of smoke. The 28-year-old musician's mother, Bose Ogulu, who is also his manager, peeks out and ask to come in whenever we're ready.
At this point of the sunny late afternoon, Burna Boy is running two hours late for his interview with HYPEBEAST because he is having his first meal of the day after flying to New York on a redeye to start his press week. Things have been insanely busy lately for the Nigerian superstar, and that's how it should be. He's arguably the biggest Afrobeat star today, during a time when Afrobeat is beginning to make visible dents in pop culture.
Burna Boy, born Damini Ogulu, grew up in Port Harcourt City, Nigeria and started making music when he was ten years old. Later in life Burna relocated to London for college. He was already familiar with the city having spent summers at his uncle's house in Brixton, but after two years, he bailed and moved back to Nigeria to pursue a music career with the help of his friend LeriQ.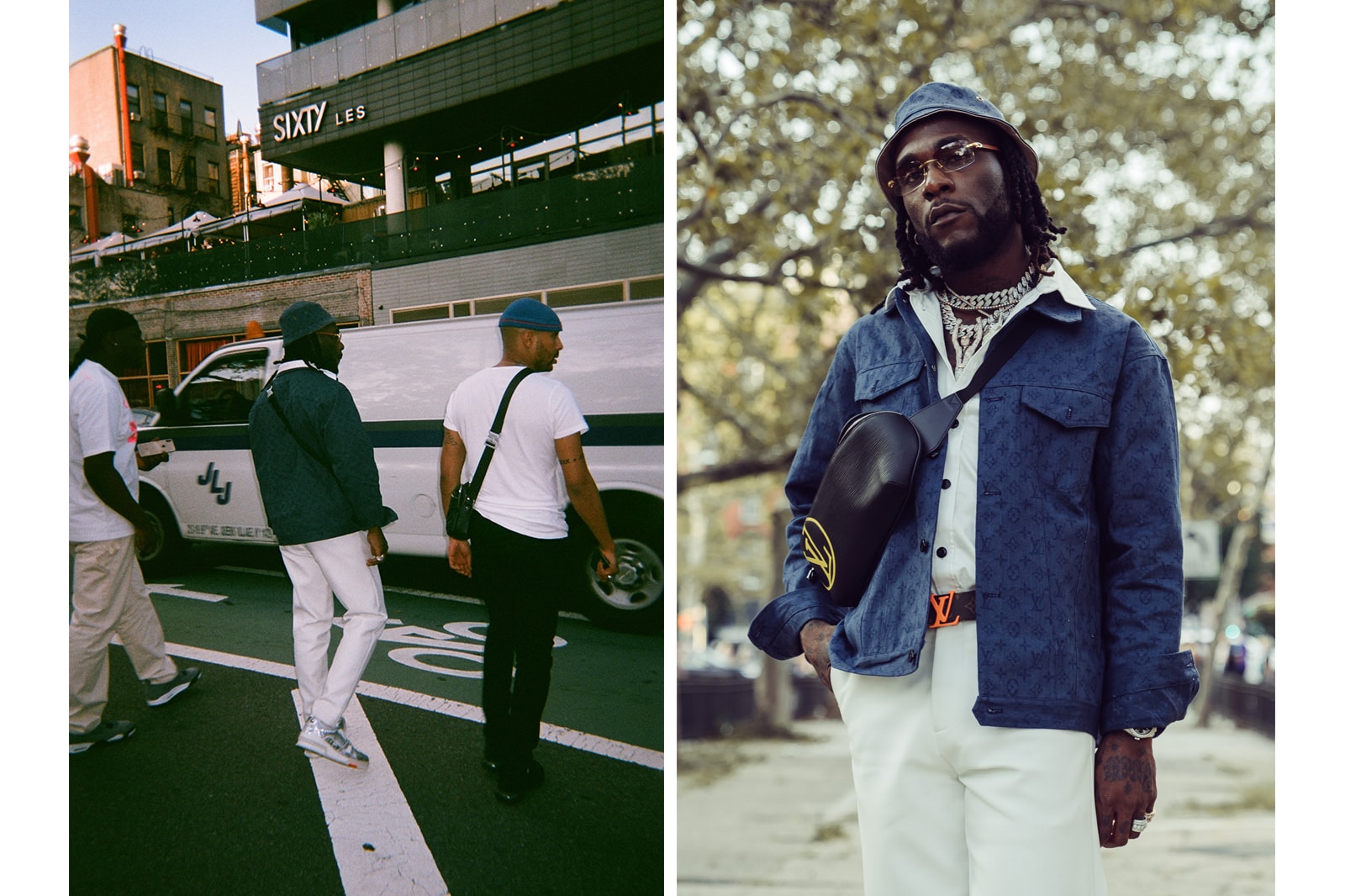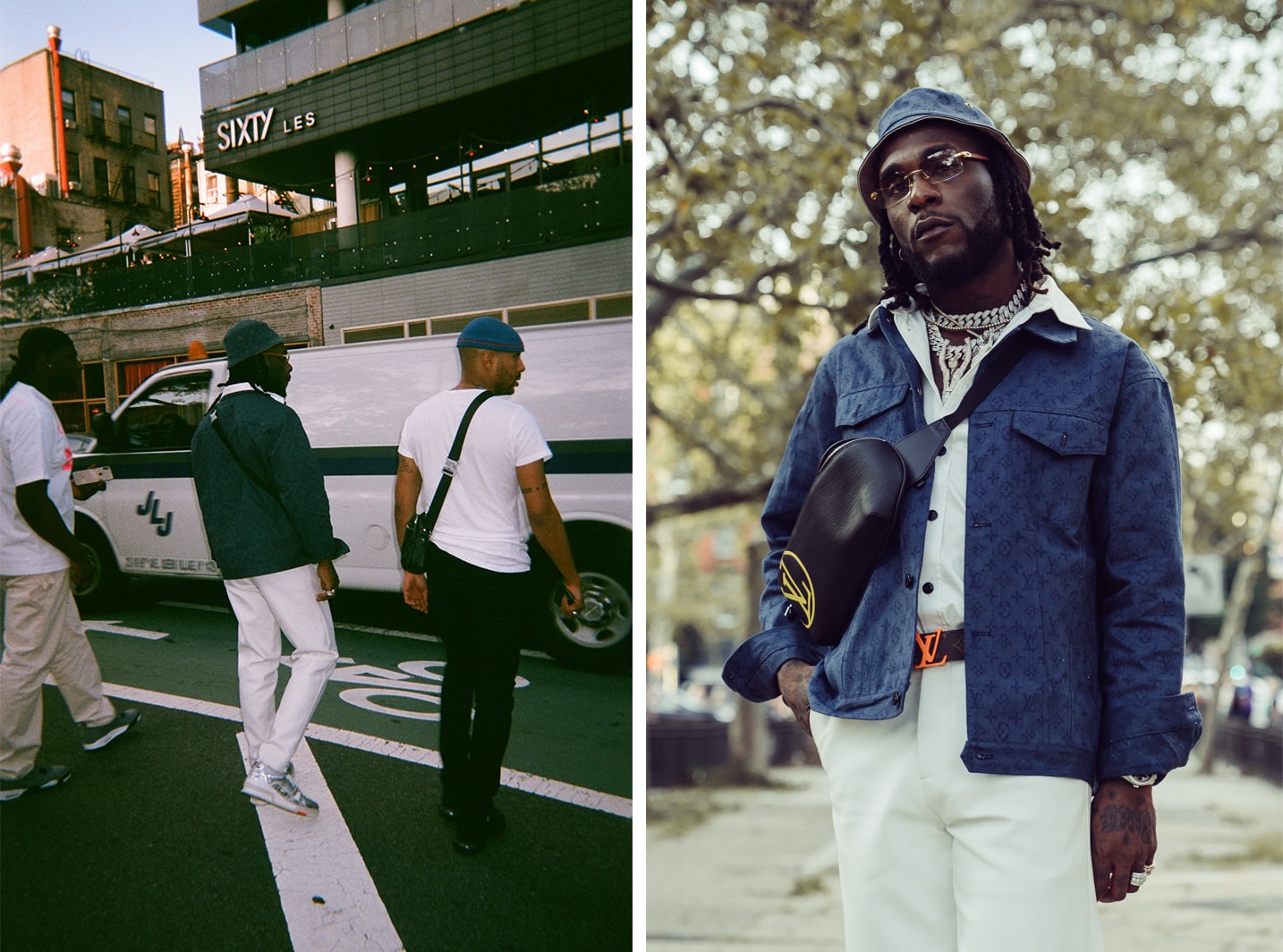 Music has always been in his life. Growing up in Nigeria and London, Burna Boy was exposed to many different genres of music. His father always listened to dancehall and reggae, which became a major influence in his sound today. Burna's grandfather managed Fela Kuti for the first 15 years of his career. It's no surprise then that Kuti is Burna's idol and shapes his understanding of himself as an artist who represents Nigeria, and Africa as a continent, to the world. As his career progressed and he later discovered his sound, his background and many musical influences helped him birth Afrofusion, a genre he coined. Afrofusion is essential a hybrid of afrobeats, dancehall riddims, reggae, American rap and R&B.
His journey has been a long one, sharing his debut full-length in 2013 but 2018 proved to be his breakout year after releasing Outside in January of 2018 to critical acclaim. Due to a misunderstanding, Burna's single "Ye" received a 200 percent spike in streaming numbers after searches of Kanye West's Ye album accidentally led fans to the Burna's track. He would later go on Twitter to thank Kanye West for the unintentional assisted. As a result, Burna's momentum became feverish with fans flocking to stream his albums and his shows.
It helped too that a changing musical landscape allowed Afrobeat to appeal to listeners who are not of African descent, with Burna Boy himself driving that change. Look for example to his sold-out show at the Apollo in Harlem in April 2019. There, he performed songs off of Outside as well as past hits, to a crowd of over 1,500 thousand fans encapsulating the Black diaspora and other races all of whom sang each song alongside Burna word-for-word. It marked the ushering of a new star and made it undeniably clear that African artists can attract fans from any background. He would later win Best International Artist at the 2019 BET Awards.
His most recent album, African Giant, serves as a rallying cry and stake in the ground. It's an excellent, 19-track-LP that has the appeal to bring in a wider audience of new fans while also conveying the issues and viewpoints of Nigeria and Africa as a whole. But with the Afrobeat genre still continuing to rise in popularity, Burna Boy isn't even close to reaching the full extent of his talents.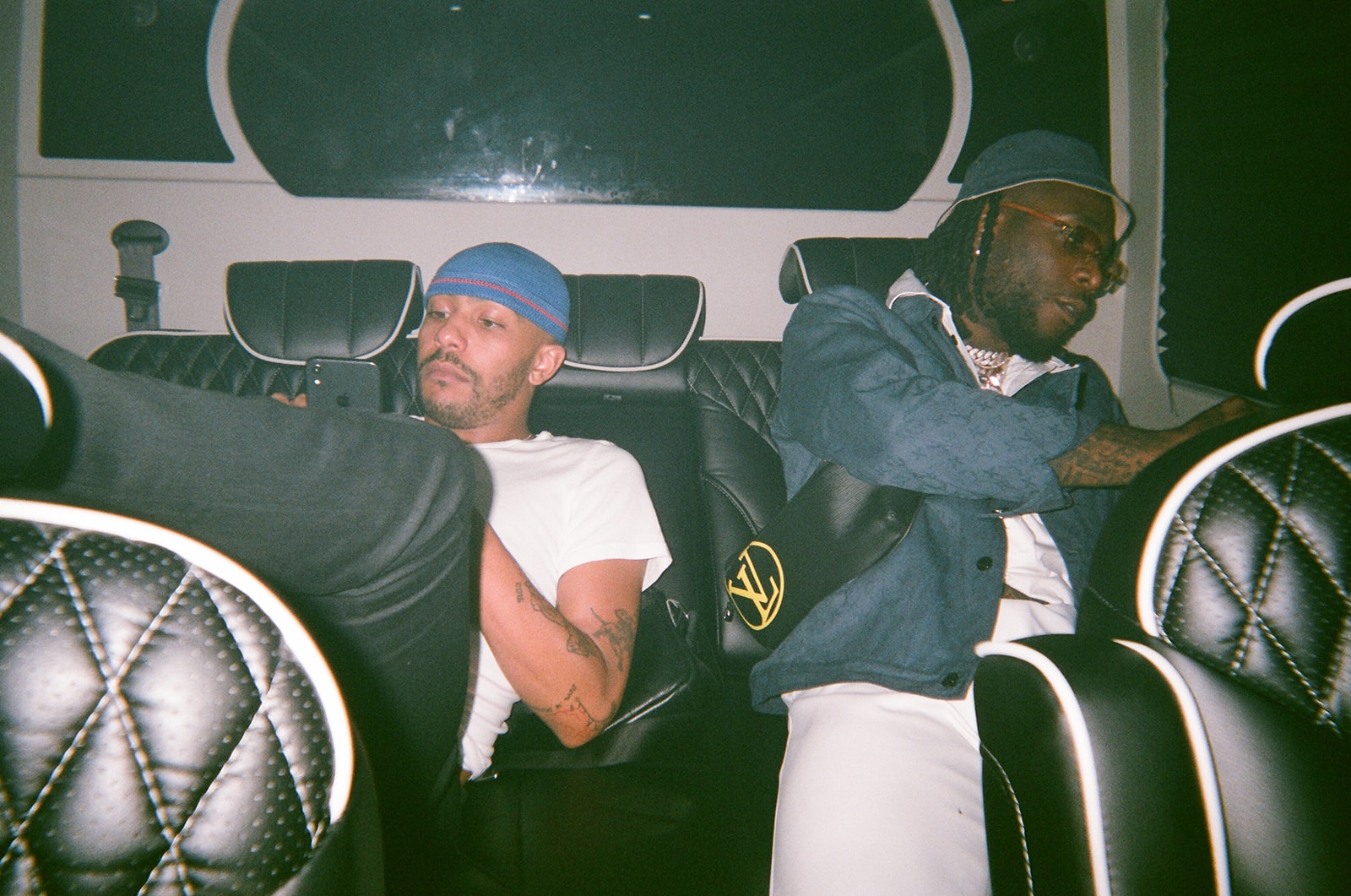 HYPEBEAST: I went to your show at the Apollo in Harlem and the craziest thing is, the audience covered the entire Black diaspora. Why do you think you think that is happening?
Burna: All I know is, for me, I feel like it's because.. .I don't know how to explain it. It's just the root man. Everything comes back to the root and the root is so important; everything comes back to the beginning.
What beginning?
Music, African music. Music started with drums, to announce childbirth, the coming of the king, trouble in the land or something. That's where the music started, that soul is always going to be there. So whether you understand it or not, it's here to speak to you.
Why do you think "Afrofusion" is so appealing?
Because it's real, whether you understand what I'm saying or not, your soul is going to stand up.
Why so quick with putting out a new project directly after Outside?
I don't think it was fast, music just never stops. I don't think there's a right time or wrong time to let the music out.
What's the difference then with the two projects?
It's the times, the fact that you experience more and seen more so all these things shape you different.
"Honestly, because of human limitations, I can only do what I can so what you're going to see is what I can do and what I can't do, I'll leave for the next generation."
What have you experienced or seen that's new?
If I tell you everything I've seen we would be sleep here.
What about the significant stuff? [Laughs]
Everything I've seen is very significant because with every experience comes a lesson. So with every lesson, [it] makes who I am now.
Do you feel like the chosen one? As far as the bridge for Afrobeat to enter pop culture.
Chosen one by who?
I guess for this generation of artists. From the outside looking in, you're the person everyone gets behind. An African-based artist that can tour in the United States and sell out arenas.
I've been touring in the States by myself since 2017.
Exactly
Honestly, because of human limitations, I can only do what I can so what you're going to see is what I can do and what I can't do, I'll leave for the next generation.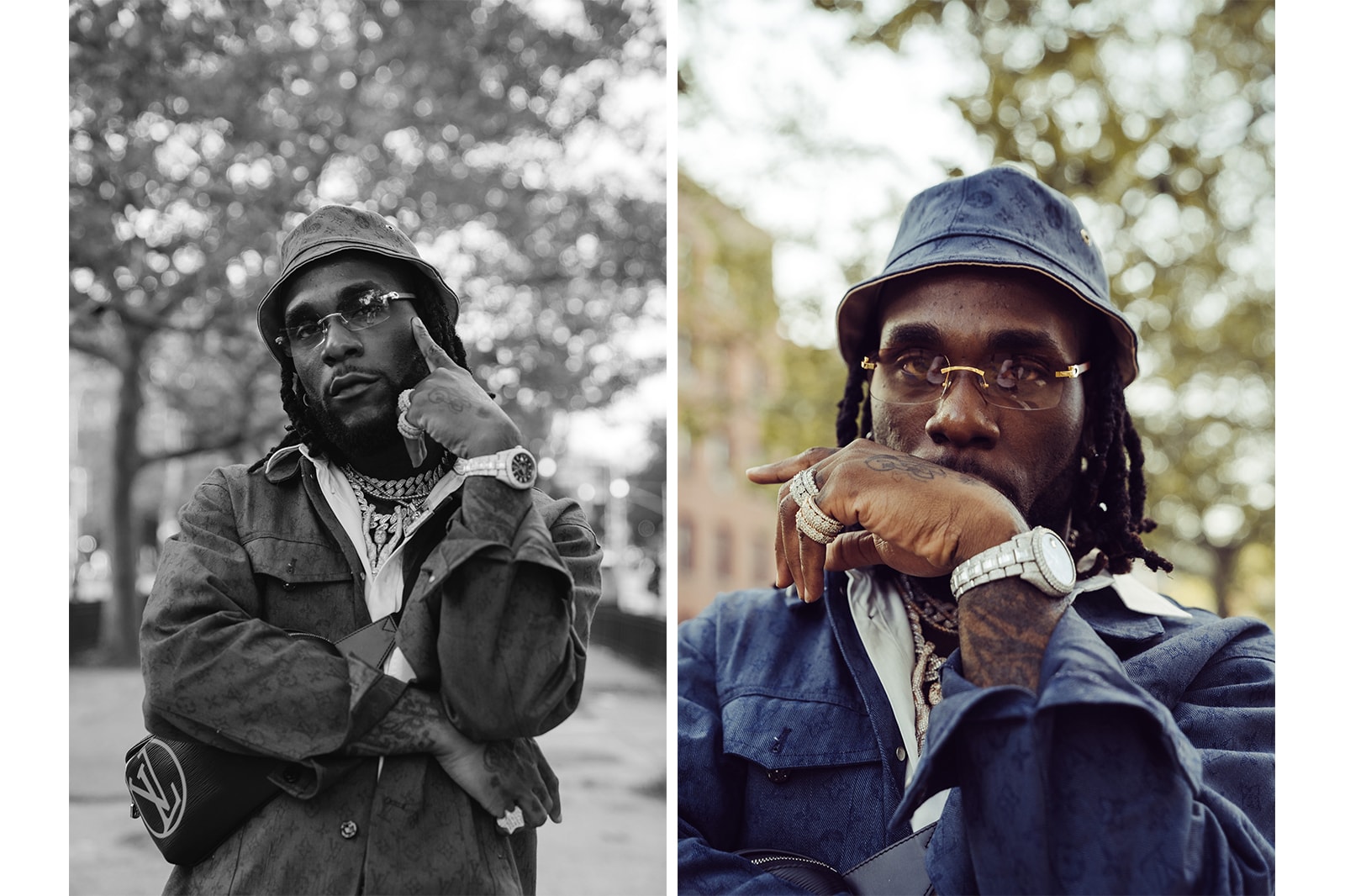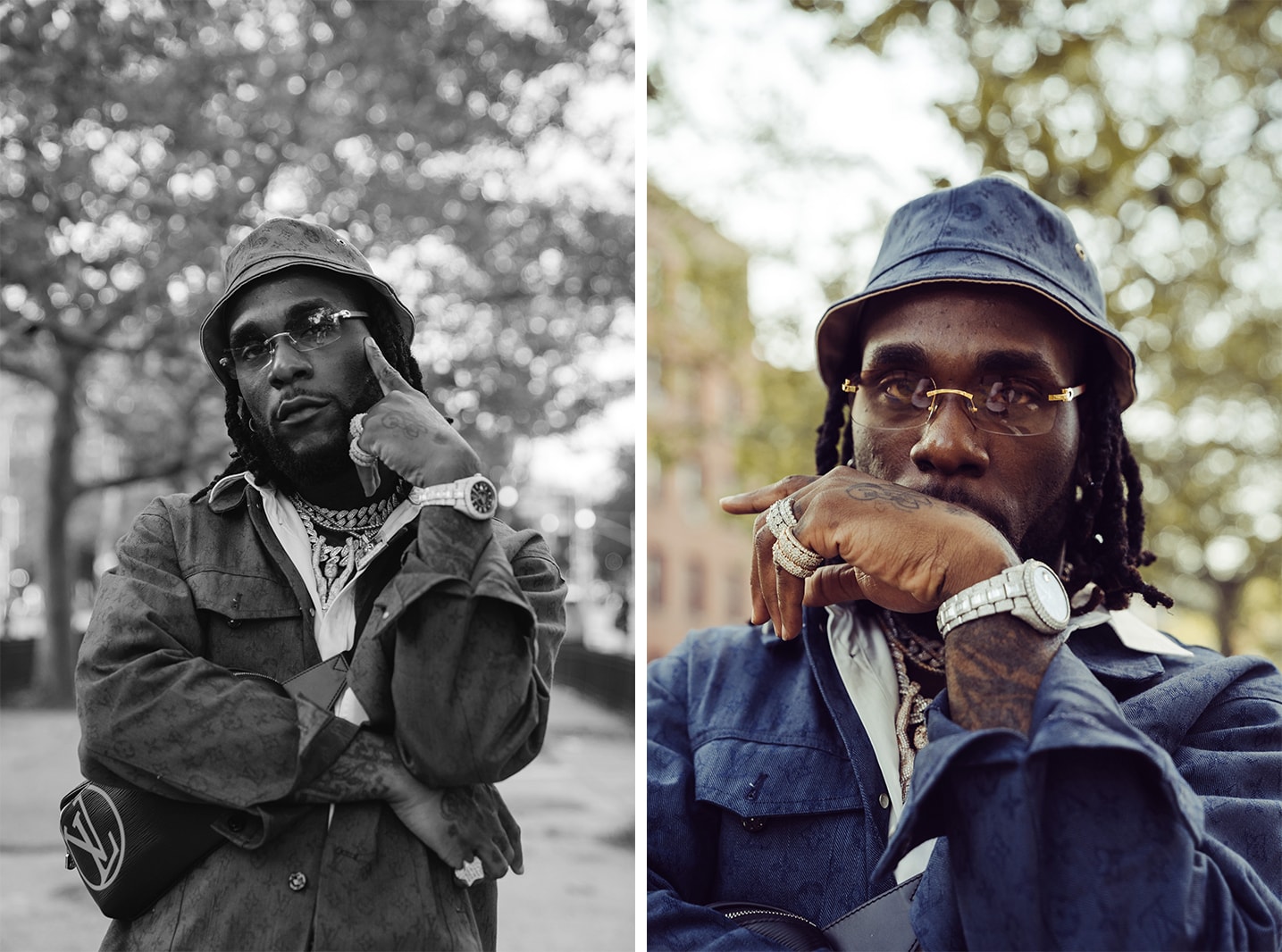 The reason I ask is because of your Coachella comments regarding your name placement on their flyer. Do you feel like African artists are underserved / undervalued?
It wasn't even necessarily okay I've come this far and I've done this and that. It's because I wanted that respect, the same respect that any other person that's going to be there. You understand? I kind've felt like — and it's a general thing it's not [just a] Coachella thing — the world always downplays the achievements of us. As a African,Ii just wanted to shine that light and make the world see that we're African giants and even Africans not in Africa, we're still African giants because a lot of people are lost. It's a worldwide phenomenon how lost people are [laughs]. No one is to blame but the settings and the generations and f*ckery that's been passed down.
What do you mean by lost?
Lost in many senses man, many sense. Eighty percent of human beings have no clue who they even are or what they are capable of. At the end of the day, me, I try to pass as much messages as I can and at the same time, make you dance to it.
Watching your mini-doc for YouTube Music, you talk about how you developed your name because it felt like a superhero name. It seems you discovered who you are at a young age.
I don't know if this is an advantage or disadvantage, I discovered the power of the mind and the tongue very early. I feel like that kind of guided me.
How huge of a factor was Fela Kuti to you?
The same way every child has a childhood hero in the comics that they want to be, that's who Fela is for me.
"Whether you understand what I'm saying or not, your soul is going to stand up."
You grandfather was his manager right? Did he tell you stories?
Very much, a lot of stories, stuff that I see within myself that I can really relate to. Most of the things that are happening then are still happening now.
Like what?
Everything Fela sang about. His music is how long ago? You understand? That's just how it is.
Fela predicted that African culture will take over the world. It feels like that happening now. Do you see that?
I think people are just becoming more aware. It's just something I don't think there's anyone that kind of identify and it goes back to my saying, what I always say, that everything started from Africa, all of civilization. At the end of the day you're always going to go home and visit your grandma. Even if you're 106 years old, if you heard a voice that's from your grandma you're going to recognize it, "That's my grandma voice." So it's basically the same thing with African music and African culture.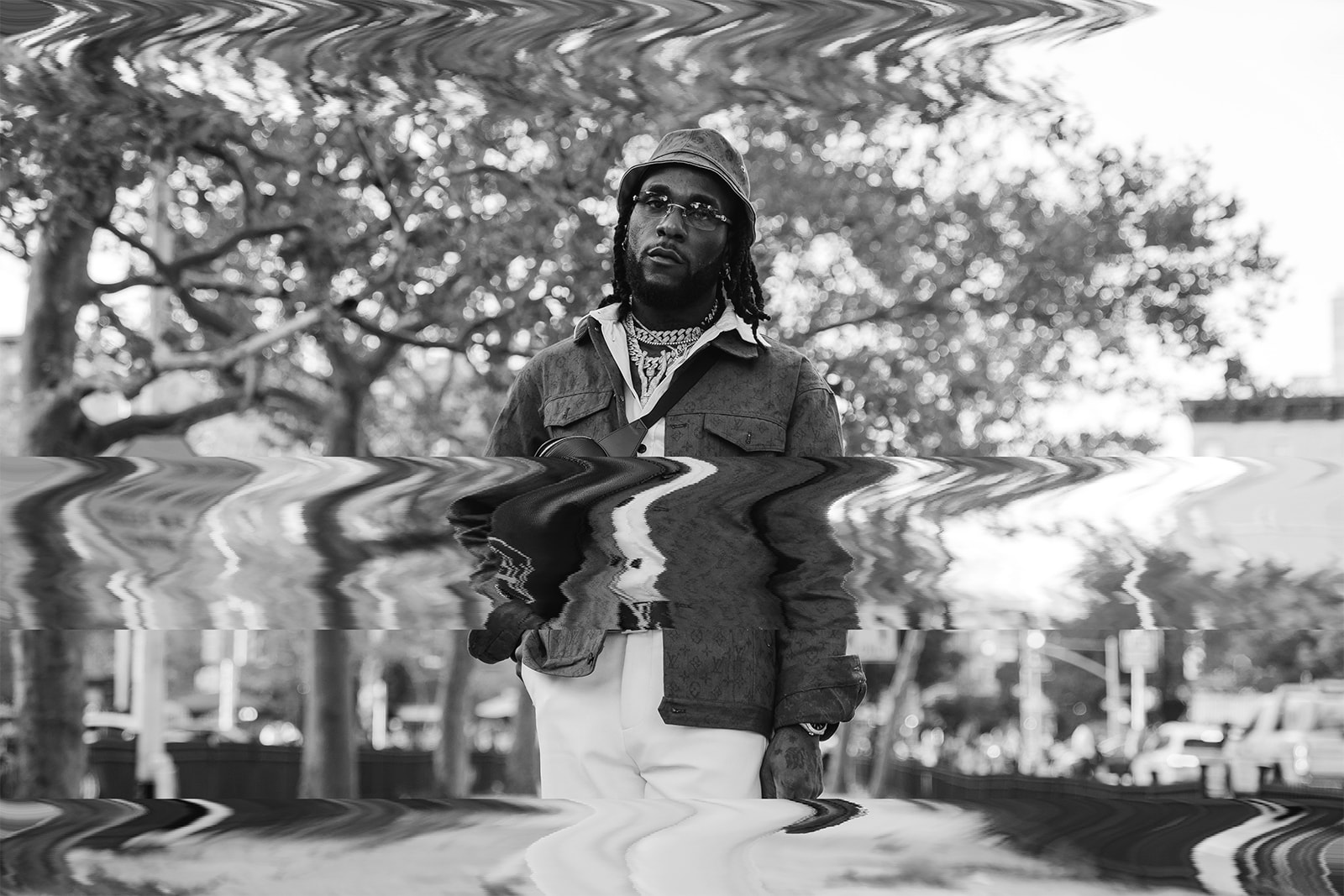 Do you feel pride because of the sudden spotlight of importance of African culture?
Lemme ask you a question, if you come out here and say, "Oh I wear glasses," is it going from a place of pride or a place of fact cause you wear glasses?
It's a fact.
Same thing [laughs].
How's the structure system in the music industry in Africa right now?
It's almost something you can't explain because you have to just be there and see. It's unreal.
Unreal in a sense of magical?
It's like when you come here and you go around the world and you see how other things work. I just realize like wow, there's so much beauty in our chaos. There's so much beauty and advantage in it.
You have your mother and sister a part of your management team. Some artists tend to shy away from mixing business and family. Why not for you?
They don't have the right family. At the end of the day when I came into this world, who did I see first? What's the point of going in the world without those people. Where do you think I'm going to be most comfortable?
"It's like when you come here and you go around the world and you see how other things work. I just realize like wow, there's so much beauty in our chaos."
What's the best advice your mom told you?
Don't talk, just sing [laughs].
How important would it be to have an African artist chart No. 1 on billboard? Do you think it's possible?
It would be very legendary, something that brings a lot of pride to Africa, a lot of joy but from where I'm standing, I don't really look at that. I just want to make music and touch as many people as I can. Any other thing is a plus.
Do you look to try and get awards?
If you've been robbed of awards as many times as me you wouldn't get a f*ck about an award.
In the future, what do you see?
Only God knows, I'm just happy for everything I get. The future takes care of itself.