Apple Music Has Officially Launched Its Web Player
Making the streaming platform even more accessible.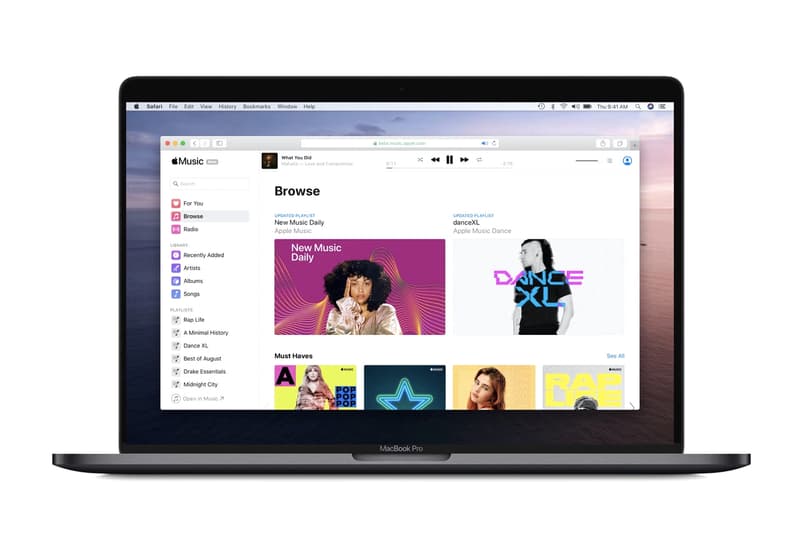 After surpassing Spotify for the number of paid subscribers back in May, Apple Music has returned with more exciting news — the music platform is now available on the web.
Launching in beta, Apple Music's web version is now available for any subscriber. In order to use the service, the user simply has to go on beta.music.apple.com and sign in with their Apple ID. It appears the beta launch comes with a bevy of key features like being able to search for and play songs from your library, accessing your playlist and the Apple Music catalog. Other essential functions such as Library, Search, Browse, For You and Radio have also been included. Taking advantage of its beta status, Apple will be getting as much feedback from consumers as possible in order to help improve the technology and prevent bugs.
According to sources, signing up for Apple Music directly from the website has yet to be enabled, so those wishing to become subscribers will need to sign up from somewhere else for now.
Elsewhere, People have begun customizing their Apple Cards with unique engravings.