Vetements Offers Flippant Take on Veganism With Latest Swine Flu Hoodie
"I survived Swine Flu so now I'm Vegan."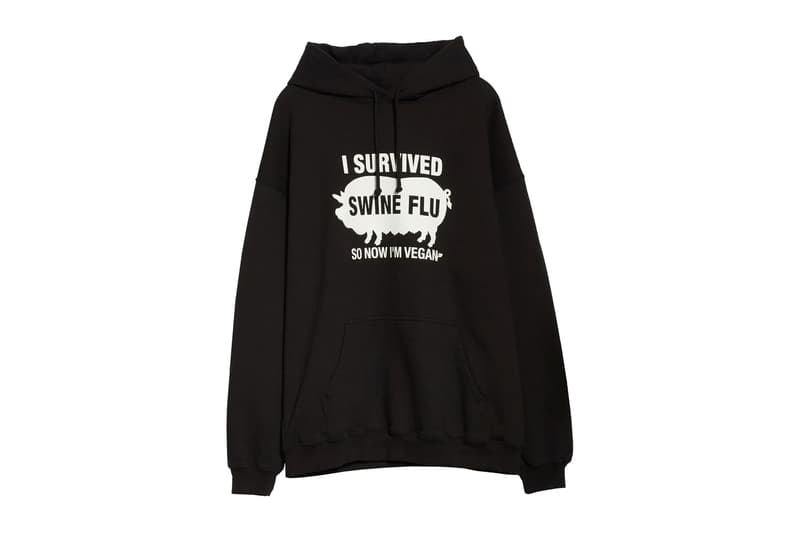 Returning from its tongue-in-cheek Birthday Hoodie, designer and creative director Demna Gvasalia and his Vetements imprint have released a new oversized hoodie that takes a spin on modern day sociocultural trends. With the ongoing emphasis on veganism and vegetarianism, the new piece fittingly takes aim at one of the worst flu seasons on record — the Swine Flu pandemic that broke out in 2009.
Staying true to themes like that of Bong Joon-ho's Okja, Vetements' latest piece flippantly analyzes the trend of moving away from meat. Design-wise the hoodie has been emblazoned with a fat pig, with text throughout saying "I survived Swine Flu so now I'm Vegan."
You can take a look at Vetements' Black Vegan Pig Hoodie in the gallery above. It is currently available via The Webster's webstore with a retail price of $760 USD.
For more releases, here's 8 drops you don't want to miss this week.
Vetements Black Vegan Pig Hoodie