Matthew McConaughey Appointed Professor at University of Texas
Starting his full-time position this Fall 2019.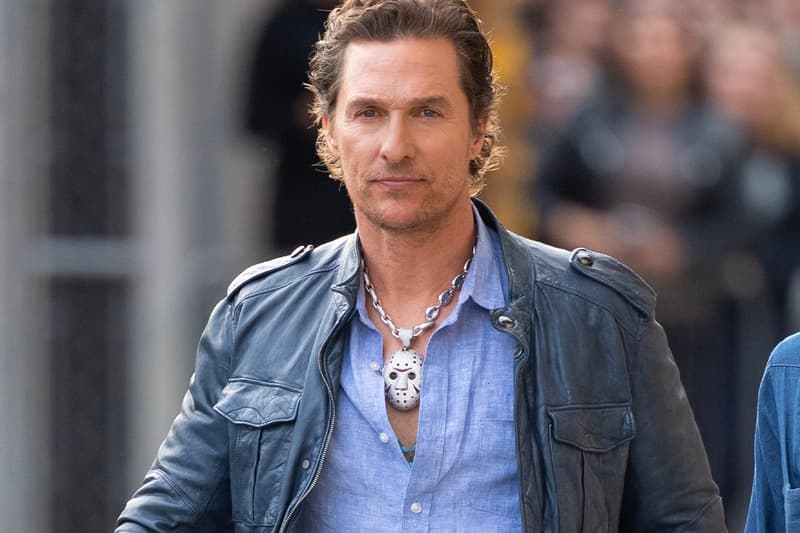 Matthew McConaughey can now add "educator" to his expansive list of credentials. The Oscar winner was officially appointed as a professor of practice at the University of Texas at Austin, his alma mater, in the Department of Radio-Television-Film. Teaching "Advanced Producing: Script to Screen" at the Moody College of Communication — a class he first co-lectured in 2016 — McConaughey will be providing students with "practical instruction on producing their own projects including web series, shorts, commercials and indie features" by studying script drafts, shot lists, storyboards, early edits and exclusive behind-the-scenes footage.
"It's the class I wish I would have had when I was in film school. Working in the classroom with these students gives me a chance to prepare them," McConaughey said in a statement through UT Austin. "Making movies, turning words on paper into film, is both a science and art – no matter the time or generation. The elements of truth and genuine joy for the process are timeless. That will always be our classroom focus."
McConaughey is a proud alumnus of UT Austin, graduating with a film degree in 1993. He landed his breakout role in Richar Linklater's Dazed and Confused shortly after and has since then starred in major motion pictures such as Dallas Buyers Club and The Wolf of Wall Street. His upcoming film The Gentlemen is set for a 2020 release.
In other news, Ghostbusters in returning to theaters with a special 35th anniversary cut.
In recognition of his professional pedigree and personal investment in student success, Matthew McConaughey has been appointed a #TEXASMoody professor of practice. @McConaughey will continue to teach the #UTScriptoScreen class in @UTRTF. pic.twitter.com/9goKkc6U0A

— TEXAS Moody (@UTexasMoody) August 28, 2019