'Ghostbusters' Is Returning to Theaters With Special 35th Anniversary Cut
There's something strange in the neighborhood… again.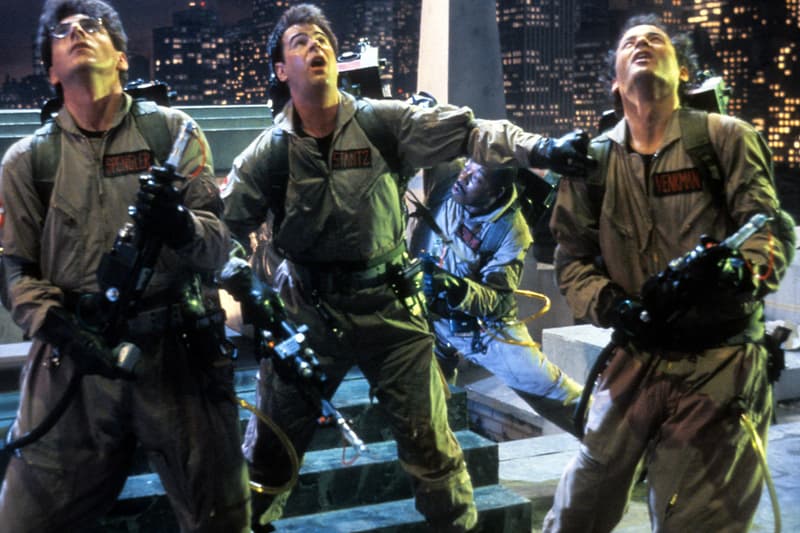 Fathom Events and Sony Pictures are commemorating the 35th anniversary of Ghostbusters with special two-night screenings this October. The celebratory return will hit 600 movie theaters nationwide on October 6 and 10, and will feature introductions from the film's main cast, newly unearthed footage and rarely seen alternate takes of some of the film's most popular scenes.
"Ghostbusters is a comedy legend and a movie legend, a movie whose immediate success has been followed by decades of fervent fan appreciation," Tom Lucas, Fathom Events Vice President of Studio Relations, said in a statement. "There's never been a comedy quite like it, and maybe never will be again, and Fathom Events is delighted to bring Ghostbusters back to the big screen for longtime fans to enjoy again and new audiences to discover for the first time."
Premiering in June 1984, Ghostbusters follow a team of former parapyschology professors (Bill Murray, Dan Akyroyd, the late Harold Ramis and Ernie Hudson) determined to rid New York City of the ghouls the attack it. The sci-fi comedy climbed to the top of the box office and stayed in theaters for 30 weeks, garnered two Oscar nominations for Best Visual Effects and Best Original Song and was selected by the Library of Congress for preservation in the National Film Registry in 2015. The franchise also spawned a sequel and a number of spin-offs, an all-female reboot in 2016 and an upcoming 2020 prequel starring Paul Rudd and Finn Wolfhard.
Take a look at the full list of participating theaters on Fathom Events' official website.
In other entertainment news, watch the final trailer for Joaquin Phoenix's Joker here.
Want to know how to deal with ectoplasmic entities? Ghostbusters is returning to select cinemas nationwide for a special 35th anniversary event! Screening October 6 & 10 with a special introduction from the original cast! Get your tickets here: https://t.co/dH9ryjhBNG pic.twitter.com/NTtMMVZA41

— Ghostbusters (@Ghostbusters) August 28, 2019