Disney+ Three-Year Subscription Discount Crashes D23 Website (UPDATE)
Due to high demand.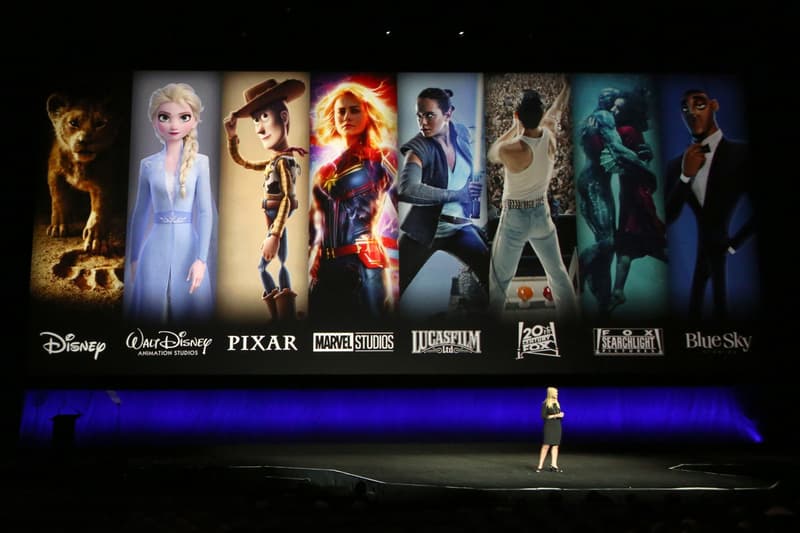 UPDATE (August 29, 2019): Upon Disney+'s announcement of the exclusive three-year subscription discount for D23 members, the entertainment company's official D23 website suffered a brief crash due to the high demand. The issue was resolved about 14 hours after fans itching to sign up bombarded the Disney D23 Twitter account with screenshots of the website's shut down.
When we all literally break the @DisneyD23 website to get the Disney+ deal… pic.twitter.com/c9tnmQRxu5

— Jessie Ann Wade (@JessieAnnWade) August 27, 2019
@DisneyD23 Please fix the site so we can sign up!!! I've been trying to sign-up since yesterday but the site hasn't been working. Hoping you'll extend the deal for us!

— Cortney Allyn (@MarleyCW) August 27, 2019
We are aware of an issue impacting access to the D23 website due to the heavy volume of traffic that the site is experiencing. We are working to quickly resolve the issue and apologize for the inconvenience.

— Disney D23 (@DisneyD23) August 27, 2019
UPDATE: The issue has been resolved. Thank you for your patience!

— Disney D23 (@DisneyD23) August 28, 2019
UPDATE (August 28, 2019): Prior to the Disney+ launch this November, Disney is enticing customers to sign up for its streaming service with a big subscription discount. According to reports, members of Disney's official D23 fan club can opt for a three-year Disney+ subscription at only $140.97 USD total, cutting the original standalone price of $6.99 USD to $3.92 USD a month. Although only initially available for attendees of the D23 Expo, D23 Gold accounts and D23 Gold Family members, the entertainment conglomerate is extending the promotion to free members of the fan club until September 1.
ORIGINAL STORY (August 6, 2019): As expected, Disney has announced that it will be bundling Hulu and ESPN+ into the upcoming Disney+ streaming service for $12.99 USD a month. CEO Bob Iger made the announcement official during an investors call on behalf of the company, noting the pricepoint will be cheaper if not on par with competing services like Netflix and HBO Max, which will be bundling other networks into its streaming service as well for over $16 USD.
Hulu and ESPN+ currently cost $5.99 USD (with ads) and $4.99 USD, respectively, as standalone platforms. A standalone Disney+ account will be $6.99 USD a month, or $69.99 USD a year. According to Iger, Disney+ will begin advertising following Disney's D23 event this month, and that attendees will be able to sign up for the service early. "It is going to be treated as the most important product the company has ever launched," said Iger.
Although those streaming services are available through "Amazon, Apple, and other distributors," Iger told investors "we feel it's important for us to achieve scale quickly, and we think it's going to be an important part of that. They're all interested in distributing the product."
The new Disney+ bundle will be made available on November 12, the same day the service is expected to launch.
Until then, check out every TV show and movie headed to Disney+.
All of the big Disney releases this year will be on Disney+ within the first year.

— Jeremy Conrad (@ManaByte) August 6, 2019
Disney+, ESPN+, and ad-supported Hulu bundle coming for $12 on launch day.

— Jeremy Conrad (@ManaByte) August 6, 2019
Iger confirms two unnamed international markets will launch at the same time as Disney+ in North America.

— Jeremy Conrad (@ManaByte) August 6, 2019
Iger is aware that they'll have less quantity than what Netflix has, but they're relying on the strength of the Disney brands. They have Disney, Marvel and Star Wars. Netflix does not.

— Jeremy Conrad (@ManaByte) August 6, 2019