Jeff Koons's Controversial 'Bouquet of Tulips' Finds New Home in Paris
Initially rejected for the Palais de Tokyo.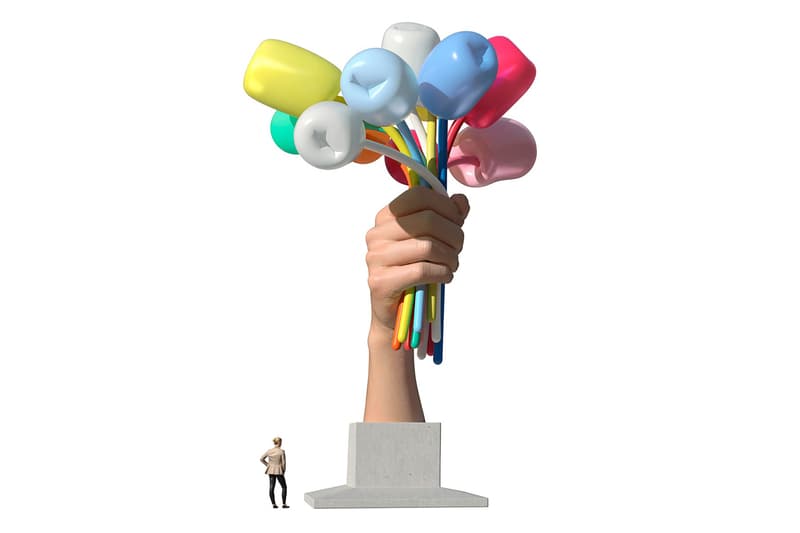 Following its rejection from the front steps of contemporary art museum Palais de Tokyo, Jeff Koons's Bouquet of Tulips sculpture will find a new home near the Champs-Elysées. The piece was initially gifted to the city by Koons as a public memorial for the victims of the 2015 terrorist attacks in Paris, but the sculpture immediately stirred up controversy.
Specifically, French citizens felt that the approximate $4 million USD installation was too costly to pursue and that its proximity to Palais de Tokyo would disrupt the flow of the museum's historic architecture. "Due to its visual impact, gigantism and situation, this sculpture would upset the present harmony between the columns of the Musée d'Art Moderne and the Palais de Tokyo and the view of the Eiffel Tower," French daily paper Libération explained in 2016.
After a three year tussle between the French government and Koons's representatives, however, a compromise was reached. Bouquet of Tulips will be installed in the gardens behind the city's museum of fine arts, the Petit Palais. Measuring around 40 feet tall and weighing 33 tons, Bouquet of Tulips will need to be assembled using a 160,000 pound crane.
Installation begins August 28 and will be completed in time for Nuit Blanche, an annual art event taking place on October 5.
Photos of the installation process are strictly prohibited, so in the meantime, check out this week's best art drops.