JAY-Z & NFL Reveal Plans for New Clothing Line & Music Premiere Initiative
JAY-Z's first moves as "live music entertainment strategist."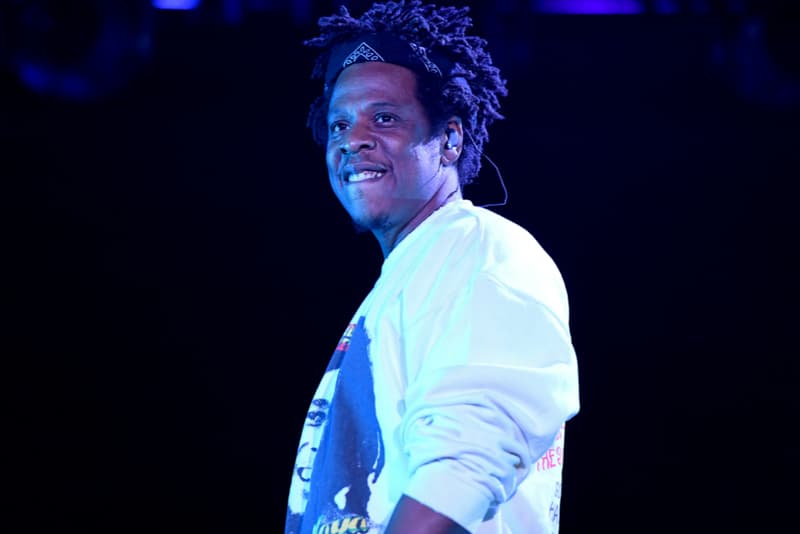 Earlier this month, the NFL hired JAY-Z as the outfit's new "live music entertainment strategist" role, stirring up a mixed bag of reactions. Now, in what appears to be JAY-Z's first round of publicized moves as the NFL's "live music entertainment strategist," the NYC legend's Roc Nation company and the NFL are revealing plans for a series of programs to push and promote the latter entity's Inspire Change nonprofit outlet, which works to provide resources for other organizations that foster and promote "education and economic empowerment," healthier relations between law enforcement and the communities they service and criminal justice reform.
Specifically, the NFL, JAY-Z and Roc Nation will be releasing a new clothing collection to benefit and bring more attention to Inspire Change. Although the merch line's specific wares have yet to be unveiled, expect to learn more about the Inspire Change apparel — and see official images of the specific pieces — in the coming months.
For another, music-related endeavor, JAY-Z and NFL are introducing Songs of the Season, an initiative that aims to aid recording artists by debuting their new records during NFL's television programs. Meek Mill, Rapsody and Meghan Trainor have been selected to be that program's first stars, and are booked to hit the stage at Chicago's NFL Kickoff Experience event on September 5. All proceeds from Songs of the Season will go to Inspire Change.
This week's announcement concerning the NFL's newfound association with JAY-Z and Roc Nation holds true to the original news regarding the partnership's specifics, which include the recruitment of "high-profile entertainers" for events. During a conversation for The New York Times' piece on his new role with the NFL, JAY-Z said that the organization had a "great big platform" and noted that the NFL's higher-ups were open and willing to making changes to move their league's entertainment and social initiatives forward.
We will continue to keep you informed as JAY-Z's tenure as a live music entertainment strategist for the NFL develops.
Although this latest news does reveal that JAY-Z now carries some pull within the NFL, recent rumors concerning his "partial ownership" of a team are false.