Jeremy Lin Exits NBA to Sign With CBA Beijing Ducks
Linsanity says goodbye after nine years in the league.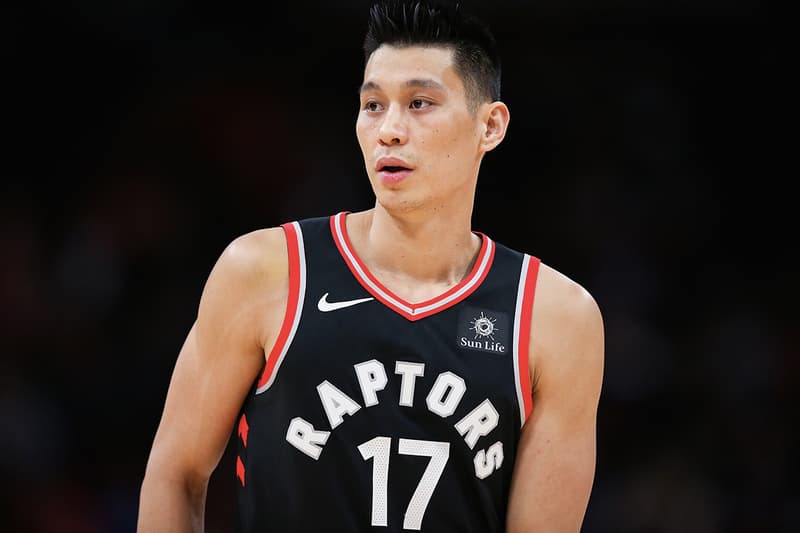 After a rough free agency in the NBA, former Toronto Raptors PG Jeremy Lin is officially suiting up for Chinese Basketball Association (CBA) team Beijing Shougang Ducks. The one-time champion took to Instagram to announce the news, saying his goodbyes and voicing his excitement for the coming season.
"All I can say is THANK YOU to the NBA, my family, inner circle. every fan who came to watch or rooted for me during these 9 years. The journey and privilege to rep Asians at the NBA level has been amazing and I'm overwhelmed with gratitude for each person whose been with me each step of the way," he wrote, uploading a photo of him in a Ducks jersey. "Equally excited for this next step with the Beijing Ducks! I always knew my path would go through the CBA solely [because] I knew how much of an honor it would be to hoop in front of all my Chinese fans. I'm here now and can't wait for the season."
After winning his first ring with the Raptors, Lin became a free agent in July 2019 but remained unsigned, referring to his situation as "rock bottom." "I've given more of myself to God every single year and every year it gets harder. In English, there's a saying, and it says, 'once you've hit rock bottom, the only way is up,'" he said in an interview. "Rock bottom just seems to keep getting more and more rock bottom for me. So free agency has been tough, because I feel like in some ways the NBA's kind of given up on me. I always knew that if I gave anyone a reason to doubt, they would."
Despite his exit from the league, however, Lin created a legacy of firsts in the NBA and broke numerous Asian stereotypes, paving the way for other Asian athletes. He was the first American player with Chinese or Taiwanese descent, the first Harvard graduate to participate in the NBA Finals and the first Asian American to win an NBA Championship.
Lin's breakout moment arrived during a game against the New Jersey Nets in 2012 where he scored career highs of 25 points, five rebounds and seven assists, ultimately leading the team to a 99-92 victory. As he continuously scored impressive numbers (even outscoring Kobe Bryant 38-34 during a game against the Los Angeles Lakers), Metta World Peace coined the "Linsanity" phenomenon and became the new face of Asian Americans in the NBA. He continued to play for a number of teams including the Lakers, Charlotte Hornets, Brooklyn Nets and the Atlanta Hawks.
In other sports news, take a look at Noami Osaka's NikeCourt x sacai look for the US Open.