Google Maps Introduces Its "Mixed Modes" Function for Multipart Journeys
Offering more realistic travel routes.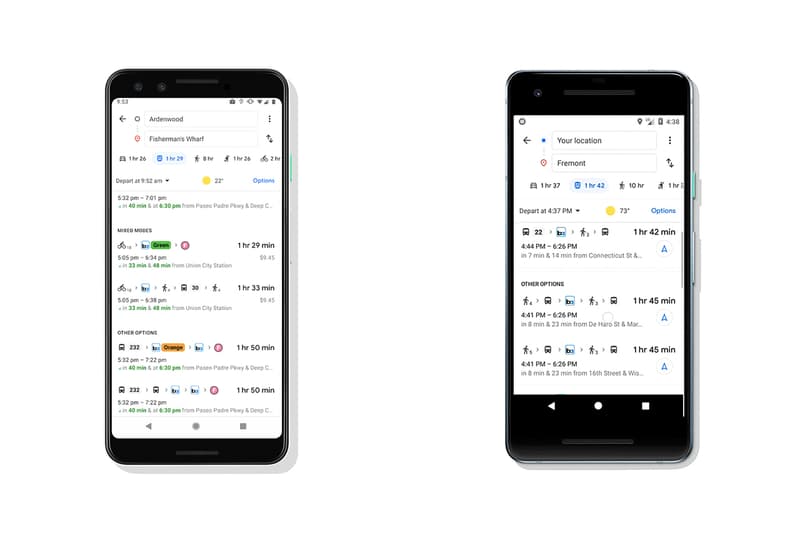 With the addition of things like its Augmented Reality feature, Google Maps has recently been taken over with a bevy of updates, and the new "Mixed Modes" function could be one of the most useful yet.
Google Maps now lets you mix up your modes of transportation for a multipart journey. The new function "Mixed Modes" allows users to input various travel options like ride-sharing or cycling while combining them with other directions like public transit, letting users avoid the hassle of piecing them all together on their own. The feature also provides information about the best ways to get to where you need to go by showing you how long each method of transportation will take — it even compares the costs of different rides, like Uber and Lyft. To top off all the highlights, the update will also show bike routes for those wanting to incorporate a little cycling into their day.
Google Map's "Mixed Modes" tool will be available on both iOS and Android devices in the coming weeks, rolling out in 30 countries for its debut.
Elsewhere, Instagram is currently developing another messaging app aimed to combat Snapchat.