Hi-Interiors' New App-Enabled Smart Bed Has a Built-In Projector and Sound System
An excuse to never get out of bed again.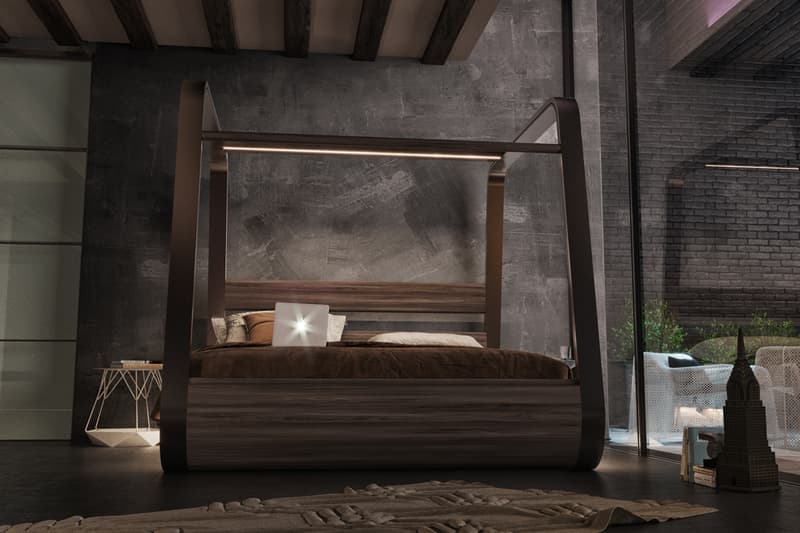 1 of 6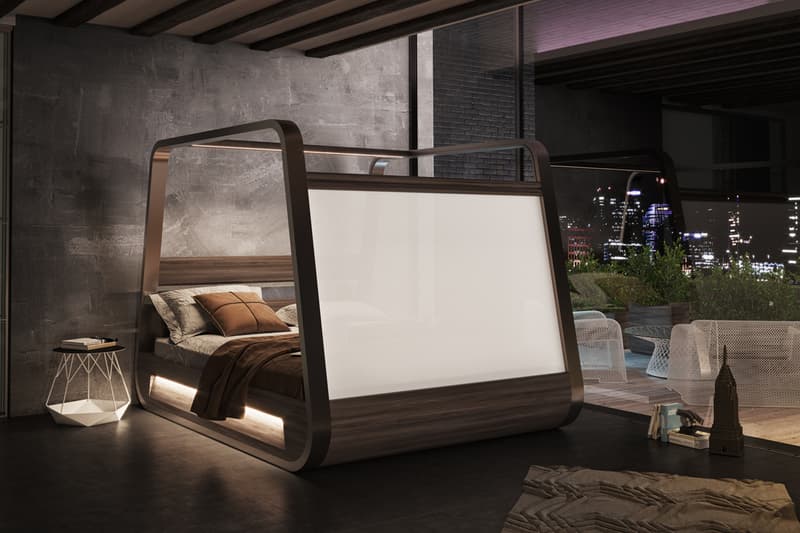 2 of 6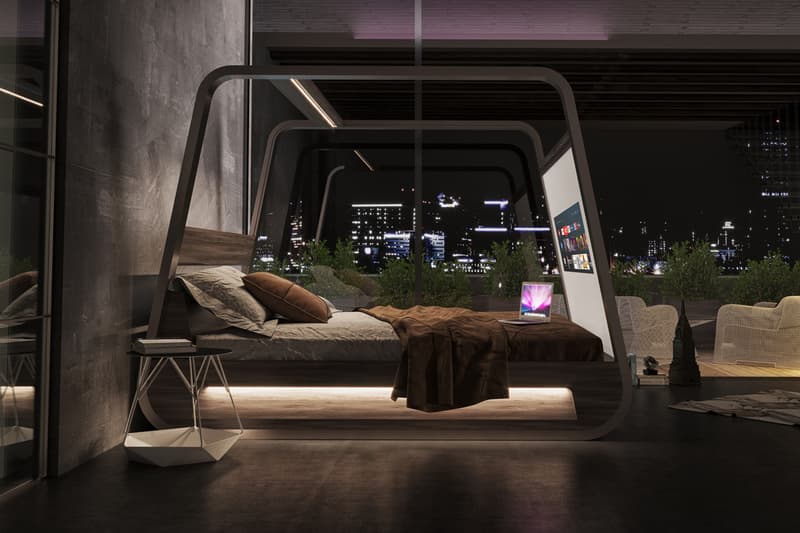 3 of 6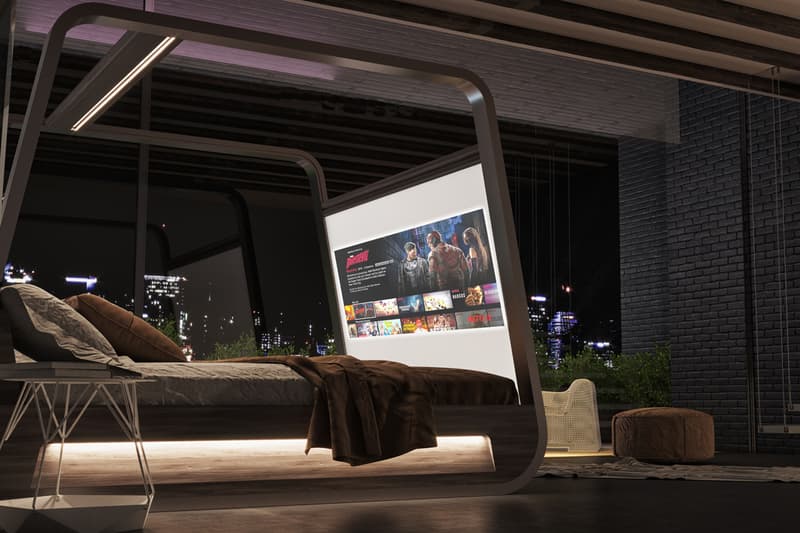 4 of 6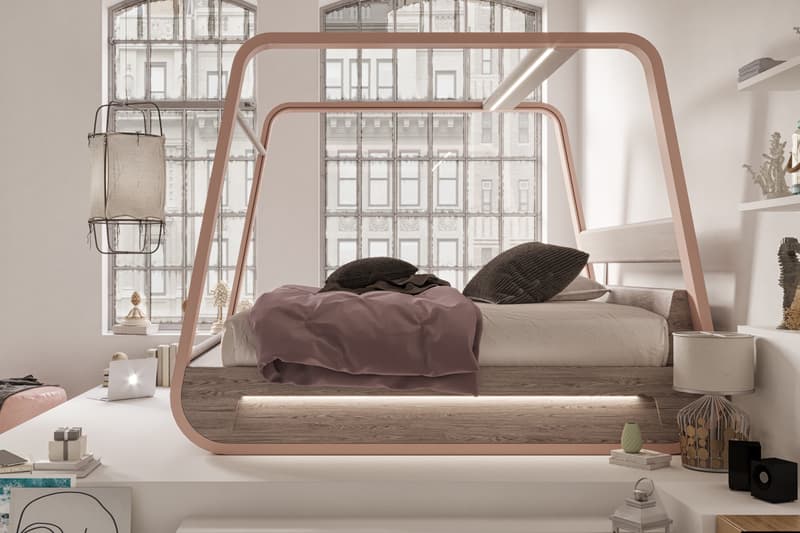 5 of 6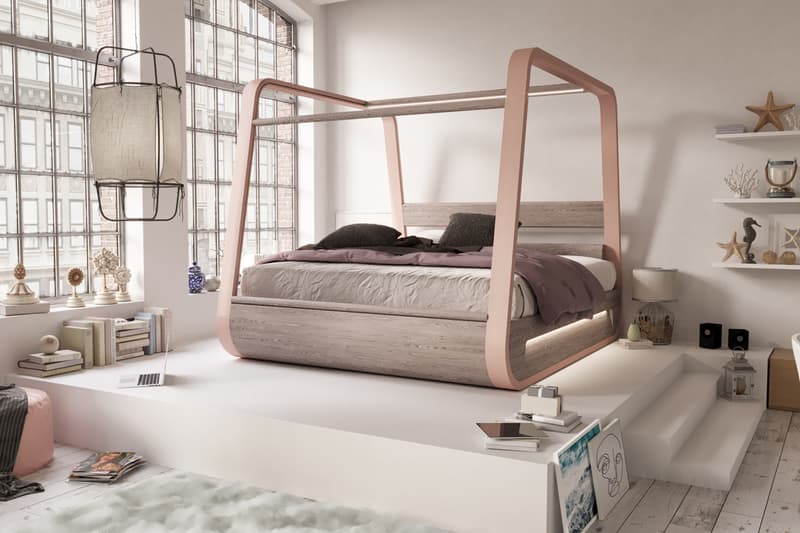 6 of 6
Furniture design brand Hi-Interiors recently announced the second edition of its smart bed, enticing sleep enthusiasts with yet another excuse to lounge around all weekend. In contrast to its bulky predecessor, HiBed's frame is much more minimal thanks to the design of Italian architect Fabio Vinella.
The bed offers a range of tech features tucked into its sleek frame, encouraging multiple types of relaxation. A built-in 4k projector can be paired with a variety of devices to watch movies or TV on a retractable 70-inch screen. Speakers hidden within the frame provide an all-encompassing sound experience, paired with the projector or used on their own for music.
HiBed also includes a full lighting system that acts as a reading light and a floor guide at night. As an added health feature, the bed is paired with an app that analyzes individual sleep statistics, temperature, air quality and body weight. In the morning, a smart audio alarm wakes the user up by reciting the weather and news.
HiBed is currently available for pre-order on Hi Interior's website. Pricing for the new model isn't available yet, but the first iteration of the bed starts at around $40,300 USD.
For more in furniture design, check out the other-worldly pieces displayed in the new "Moving to Mars" exhibition at the Design Museum in London.