Gucci's Latest Varsity Jackets Embrace Vibrant Collegiate Motifs
Made with premium fabrics like felted wool and glossy satin.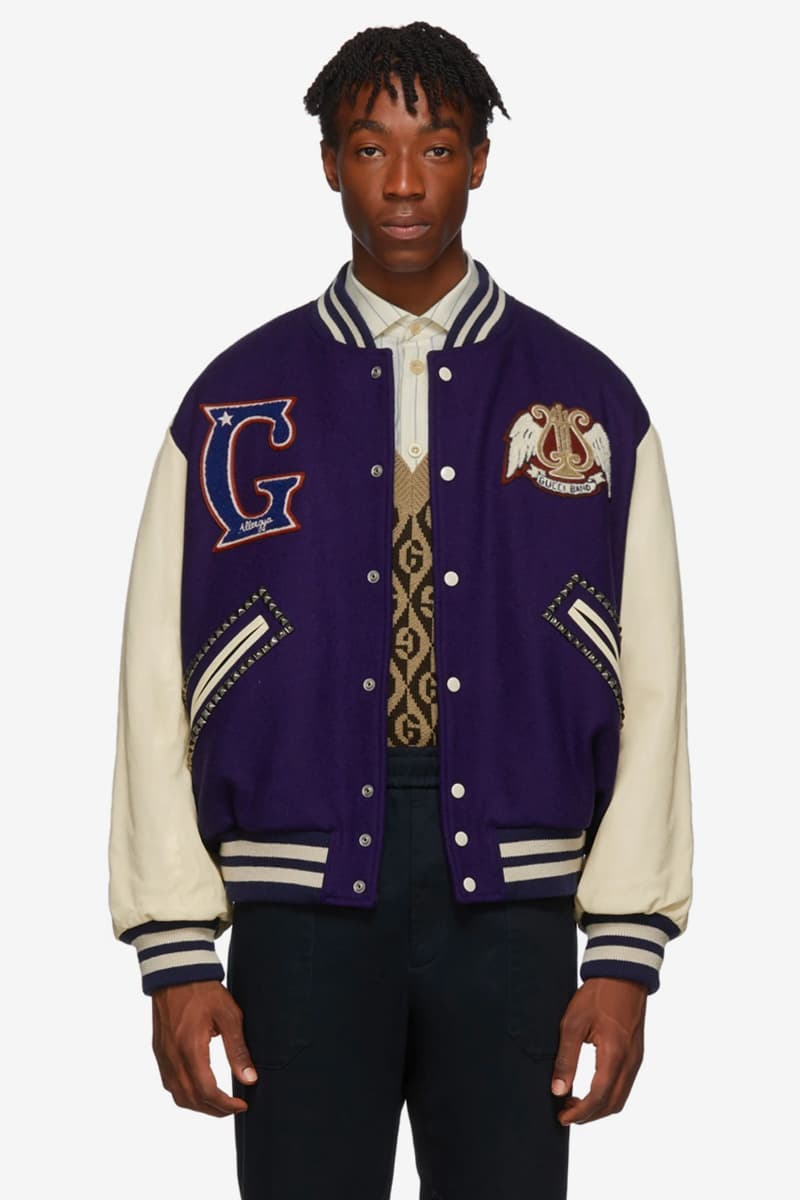 1 of 6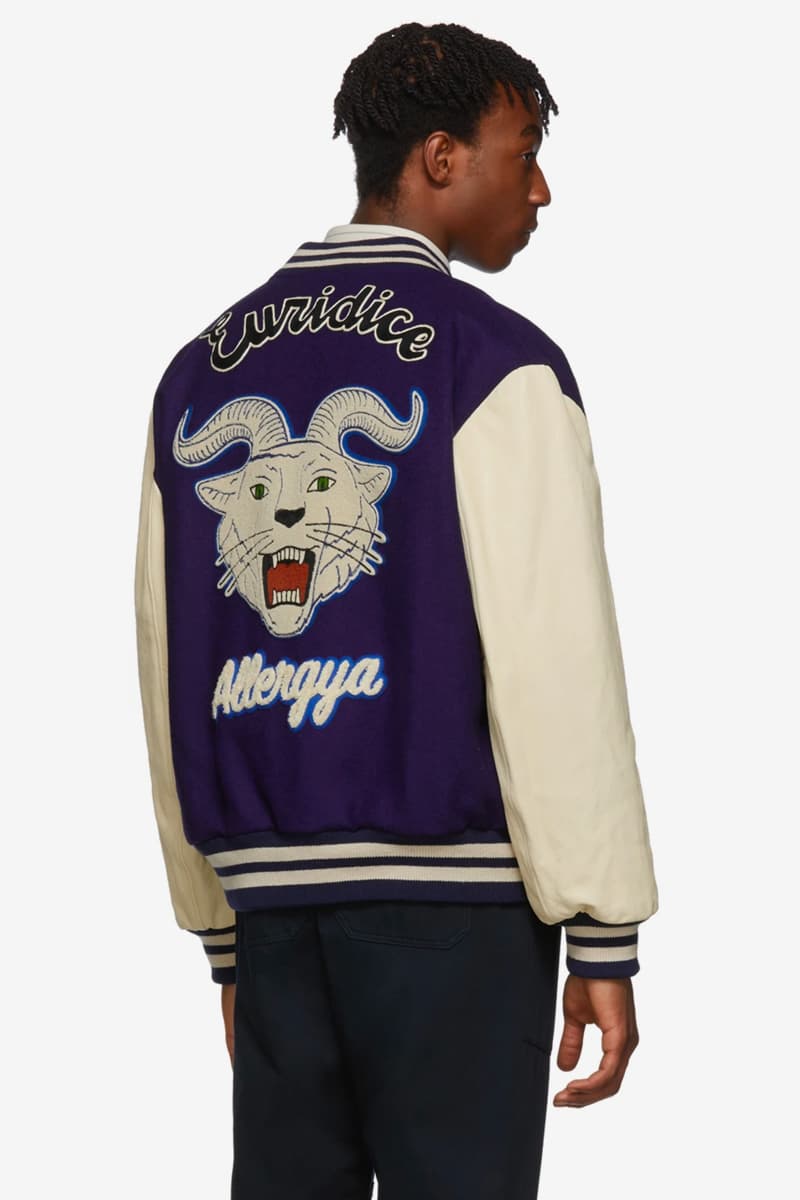 2 of 6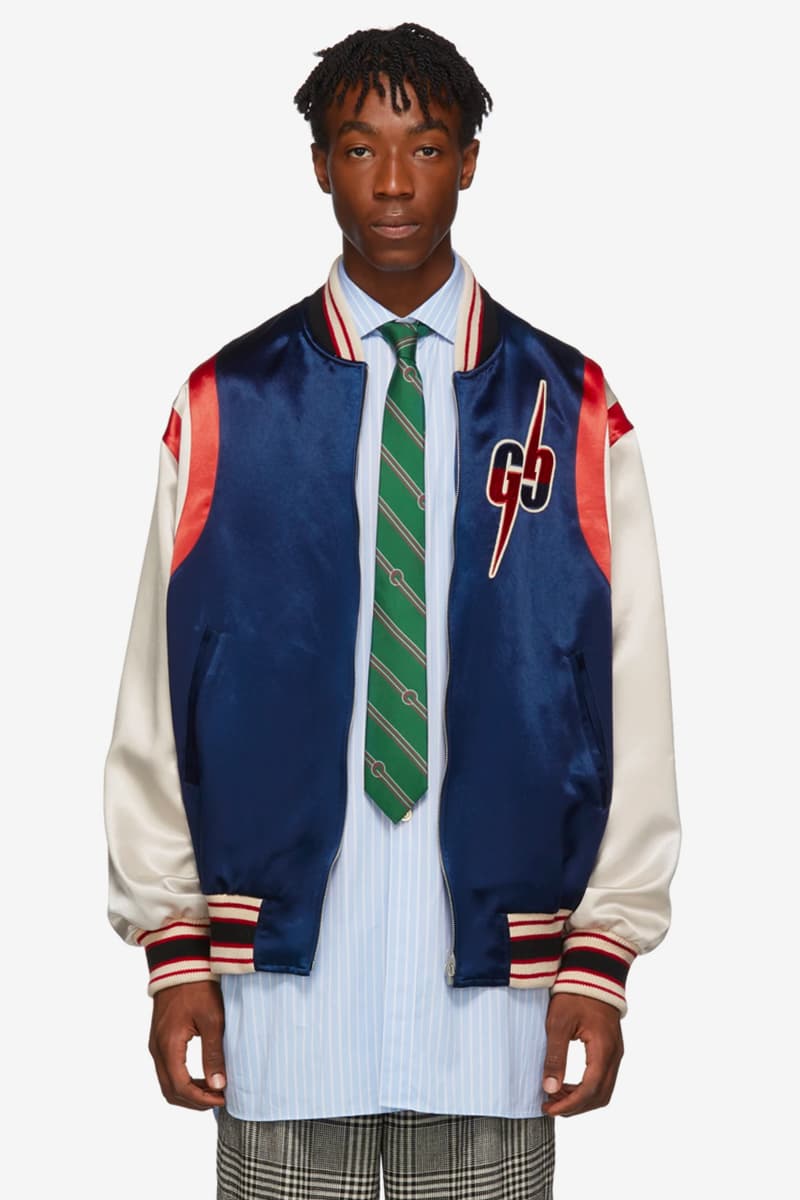 3 of 6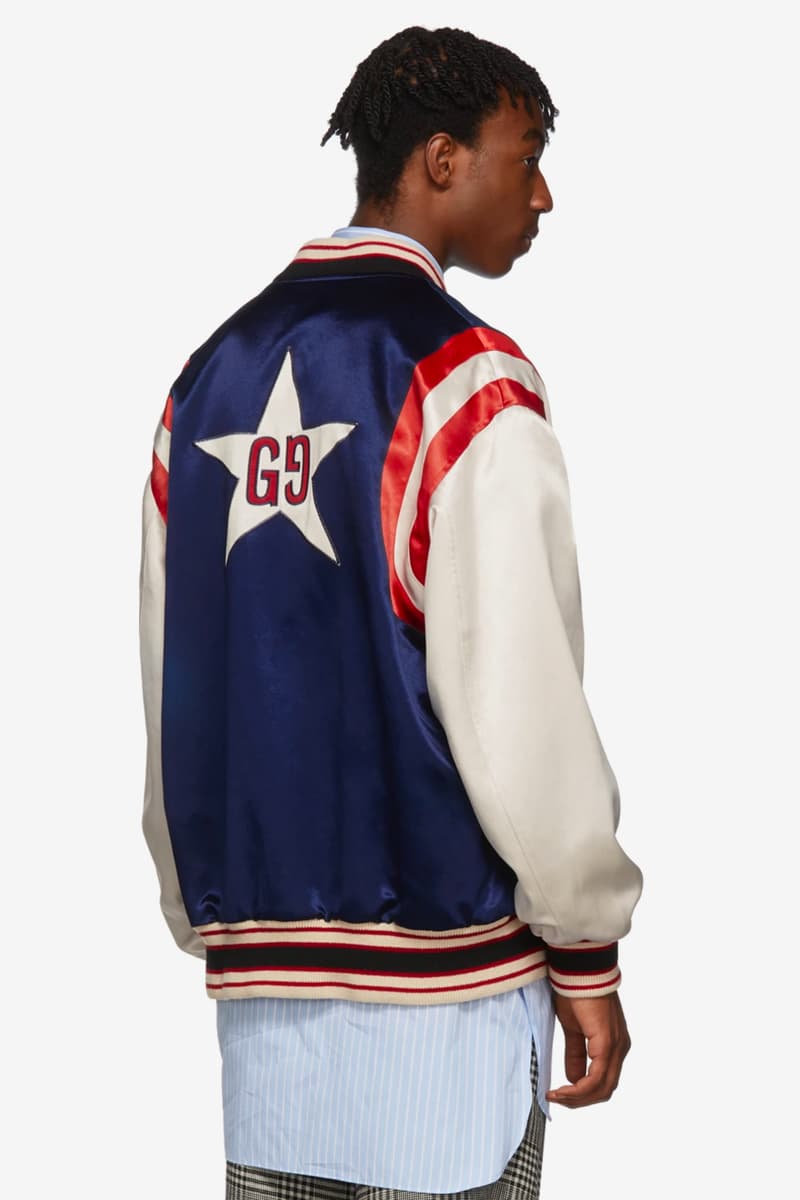 4 of 6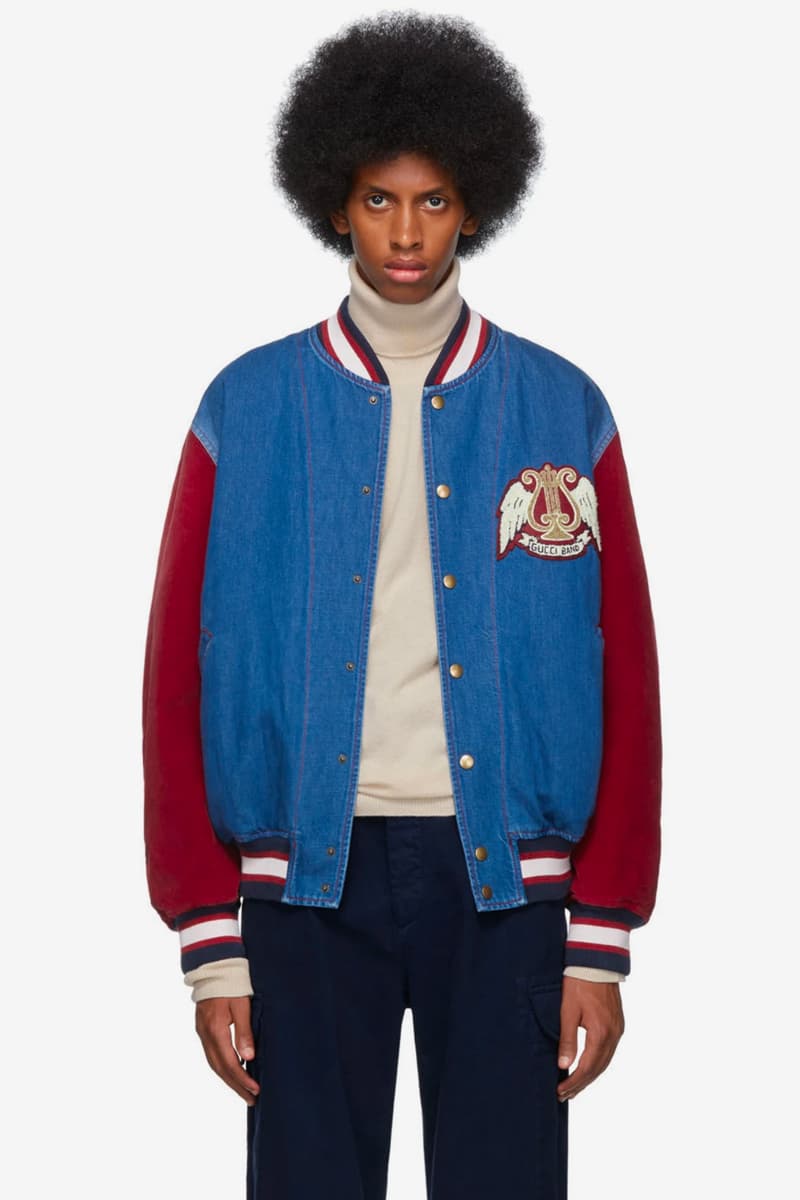 5 of 6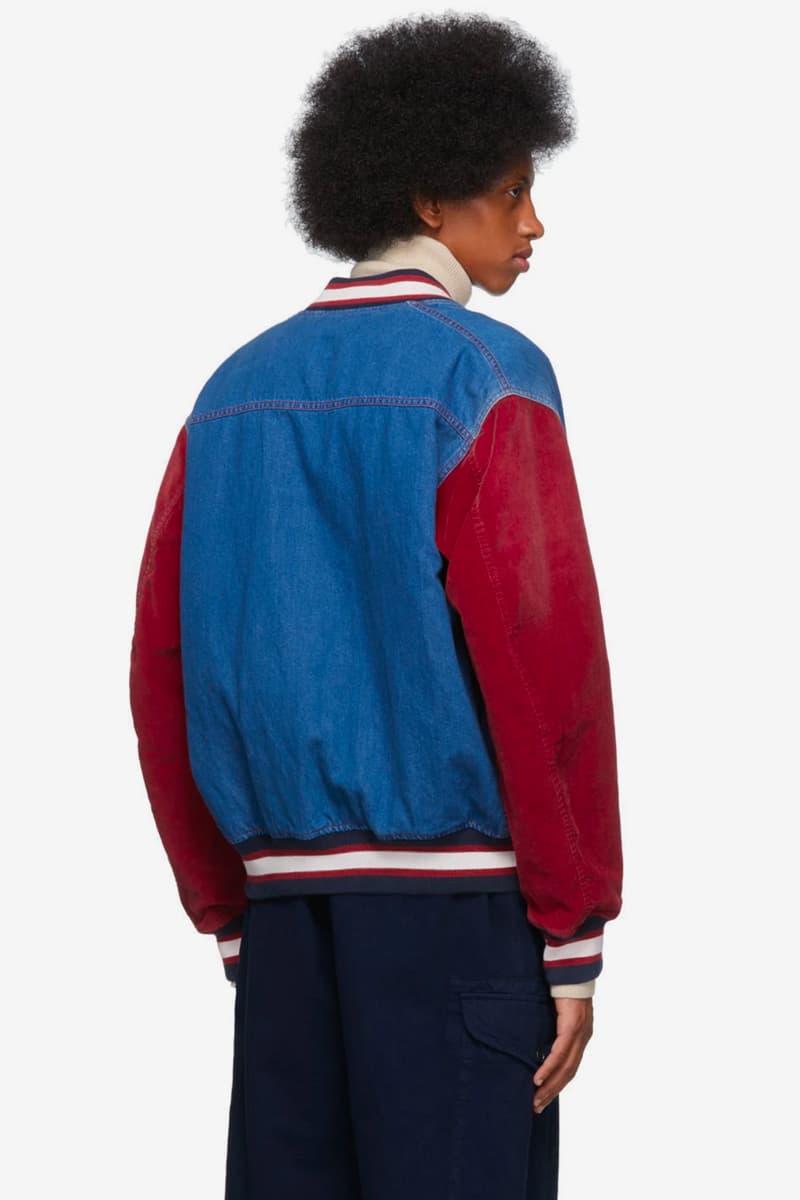 6 of 6
After dropping a set of garments covered in its iconic "GG" monogram, Gucci has unveiled a trio of bold varsity jackets steeped in timeless collegiate inspirations.
First up is the "Gucci Band" Varsity Jacket, colored in a deep purple hue contrasted with creamy white accents. The front is covered with two large emblems on the upper chest: A large "G" is placed on the right side, while a motif of a harp with angel wings is placed on the left. White buttons are lined at the central area, while metallic studs border the openings of the welt pockets. At the back, a large mascot of a mythical creature is placed next to the words "Euridice" and "Allergya."
The next piece is the blue and red Denim Bomber Jacket. Clad with light indigo, the front sees denim fabrics over the center panels, completed with dark red sleeves. This jacket also comes with a sewn patch of the harp motif seen on the previous piece. Classic design cues like ribbed stripes at the collar, hem and cuffs are complemented by red top-stitching that also appear at the seams.
Lastly, the blue GG Blade Bomber Jacket is constructed with a fine satin fabric that holds a slightly shiny finish. "GG" branding is placed at the upper left chest, next to red stripes that separate the blue center panels from the ecru-toned sleeves. The back is emblazoned with a white star etched with a Gucci logo, while red and white stripes at the collar and hem round up the piece.
All three jackets are currently available at SSENSE.COM, ranging from $2,800 USD to $6,200 USD.
Elsewhere, HUMAN MADE has released a set of breezy "Aloha" shirts that come with bamboo buttons.
Gucci "Gucci Band" Varsity Jacket