Drake Taps Cardi B, Meek Mill, Lil Baby, Offset & More for OVO Fest 2019 Finale
Several superstars popped up to perform last night.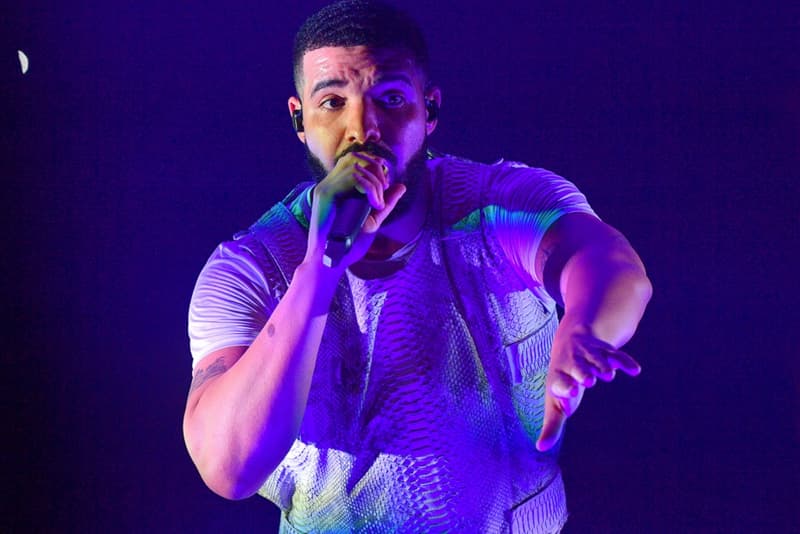 Following this past week's release of Drake's Care Package compilation album, OVO Fest 2019 took over Toronto's Budweiser Stage venue, bringing a diverse array of memorable performances to a packed house. For the event's finale, Drake decided to open up his rap-rolodex for an impressive list of guest-performers; Cardi B, Meek Mill, Gucci Mane, Lil Baby, Rick Ross, DaBaby, Offset, YG, Chris Brown, Megan Thee Stallion, Popcaan Tyga, Chris Brown and other high-profile, popular acts were called upon for on-stage appearances at OVO Fest.
Notably, Drake brought out Lil Baby as his first guest, reconnecting with the Atlanta star to perform "Yes Indeed" and allowing him to run through a live rendition of "Drip Too Hard." "I need y'all to make some motherf*cking noise for my brother who's been killing this shit last year, this year, and for all the years to come," Drake told the crowd following Lil Baby's showcase.
The Canadian rapper would later call Chris Brown "one of the best entertainers of all-time" and shared with his fans that he believed "there's a lot of women that's running the men out of the gym in the industry this year" — which led to a two-track set from Megan Thee Stallion. Drake also revealed that PARTYNEXTDOOR is planning to release some new music in the near future.
You can check out some fan footage of Drake's OVO Fest 2019 festivities below.
For more, take a look at OVO Fest 2019's official merchandise line/a>.
Drake really has Meek performing in front of a giant Larry O'Brien trophy at OVO Fest ?

He's gonna be celebrating the championship all season

(via @laurenonizzle)pic.twitter.com/0ZyHSFRyPU

— Bleacher Report (@BleacherReport) August 6, 2019
@Drake and Megan @theestallion at #OvoFest2019 #OVOFest #ovo #megantheestallion #hotgirl pic.twitter.com/xiVtK7T9oy

— Megan Thee Stallion (@theehottiemeg) August 6, 2019
Drake performing Money In The Grave with Rick Ross for the first time at #OVOFest pic.twitter.com/FR1oB5mDQG

— Drizzy Source (@DrizzySourceHQ) August 6, 2019
CB performing #NOGUIDANCE? at #OVOFEST pic.twitter.com/Jw10NsUqRU

— #INDIGO (@CBESwagSoMean) August 6, 2019
Guest number 4 @Tyga #OVOFest pic.twitter.com/ibUKTLbQCN

— Nigel D. (@NigelDPresents) August 6, 2019
Guest number 5 @YG

Go loco #OVOFest pic.twitter.com/SqcG4zBYv2

— Nigel D. (@NigelDPresents) August 6, 2019
Guest number 10@iamcardib took off her shoes she ready…#OVOFest pic.twitter.com/uSD84odNiF

— Nigel D. (@NigelDPresents) August 6, 2019
Guest number 11 @OffsetYRN

They do everything for clout…#OVOFest pic.twitter.com/DtBw6Y228J

— Nigel D. (@NigelDPresents) August 6, 2019
#OVOFest finale pic.twitter.com/zO3cEh2Rk8

— Nigel D. (@NigelDPresents) August 6, 2019