Peewee Longway Announces 'Blue M&M 4' Mixtape and Drops Lead Single "Fiji Water"
The influential Atlanta emcee strikes again.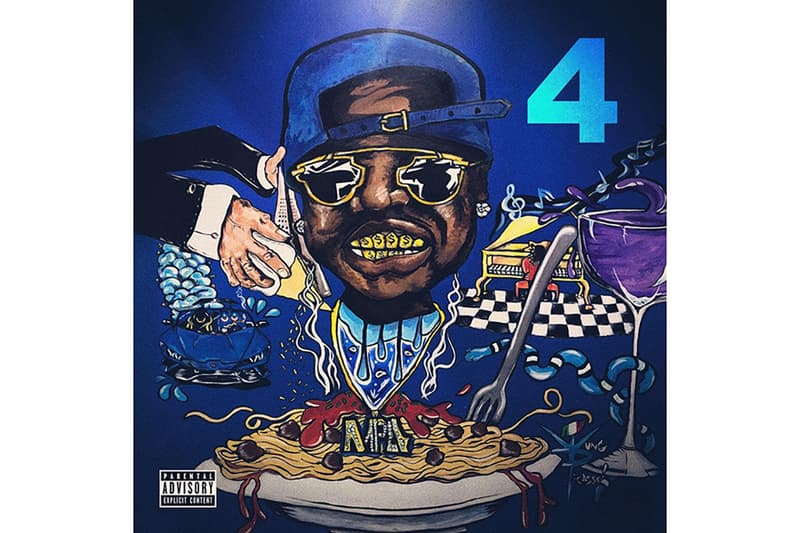 Today, Peewee Longway announced that the next mixtape in his Blue M&M series is on the way, titled Blue M&M 4. Along with the announcement, the Atlanta-based artist released the lead single off of the upcoming project, called "Fiji Water." Throughout the track, the emcee takes a break from rapping about trapping to pay homage to the women in his life who hold him down, using premium water brand FIJI Water as a metaphor for his appreciation.
"I was thinking about that Fiji Water, Aquafina flow, giving the women a shout out for all that Fiji Water they be having," states Peewee Longway about the new song. "I owe it to the women because I always rap about trap so much. My girl, she's always there and this song is about her. I just want to give all the women a big shout out."
In terms of the Blue M&M series, Peewee Longway isn't planning on stopping anytime soon:
"The M&M series going to keep going and going and going. The M's stand for the millions and millions and millions. We gonna keep going and keep getting it. The series don't stop. I'm trying to get The Blue M&M 100 if we can. I try to do my best on each one so I know for sure that this one is better than the last one. I mixed it up with both sides. I gave a shout out to the women and the men. So just doing it the long way."
Blue M&M 4 will release in its entirety on August 23, but in the meantime, listen to "Fiji Water" below.
For more Peewee Longway, watch his recent "Craigslist" music video.