The First Crowdsourced Graffiti Art Created by Drones Appears in Italy
Four graffiti drones & 24 cans of spray paint were used in the process.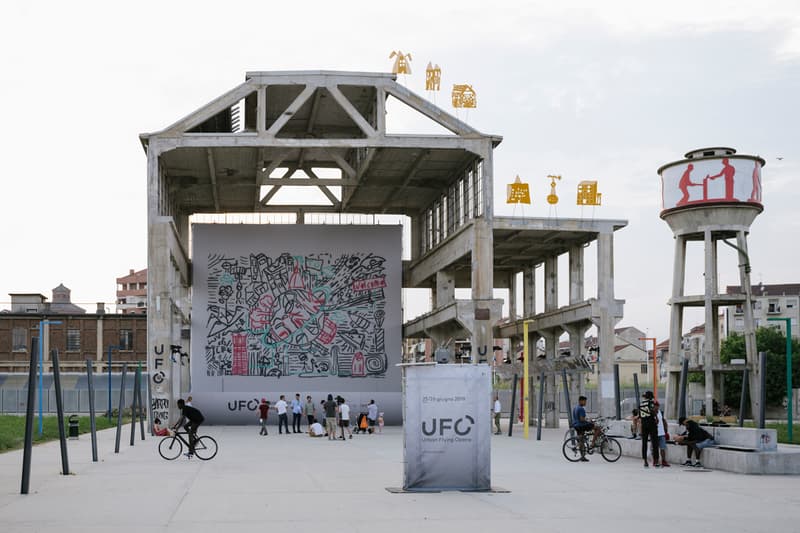 1 of 10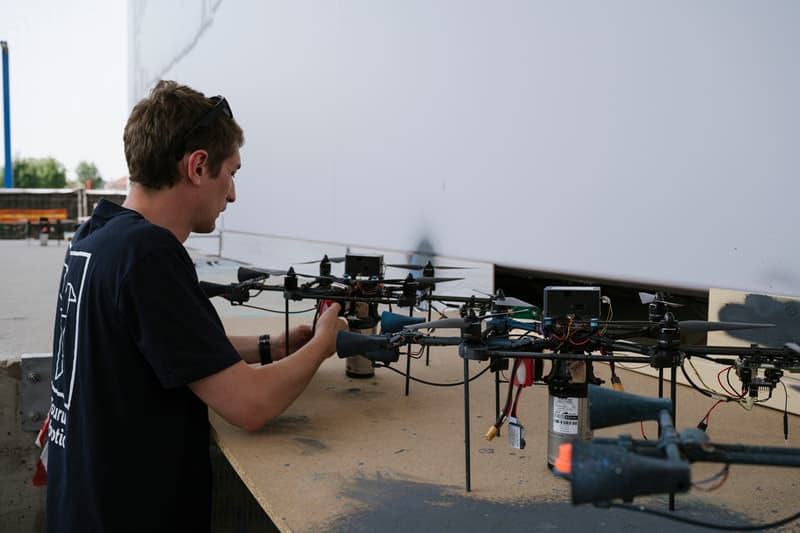 2 of 10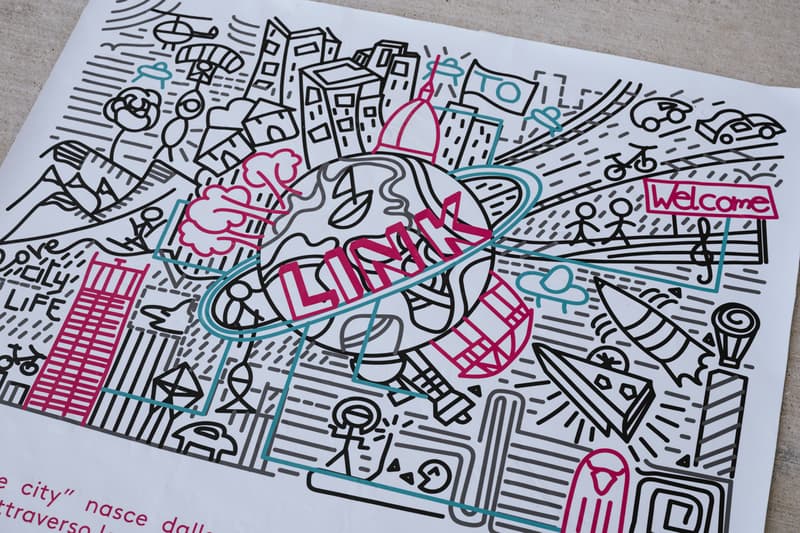 3 of 10
4 of 10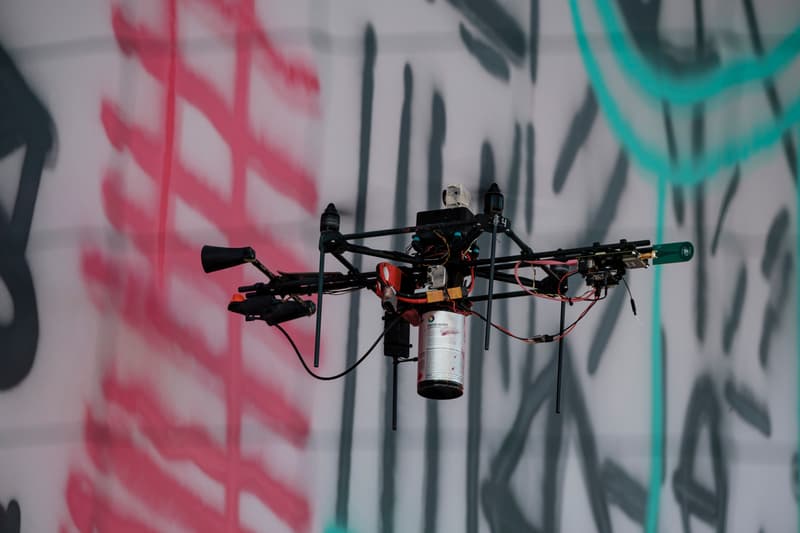 5 of 10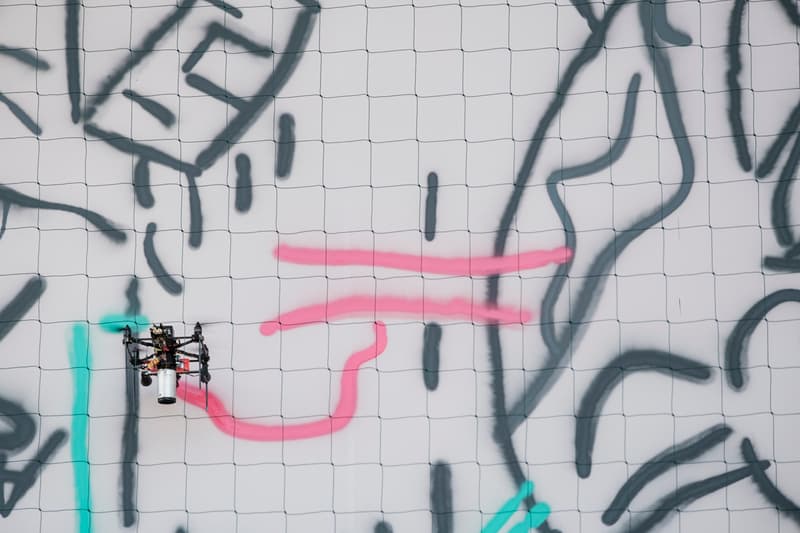 6 of 10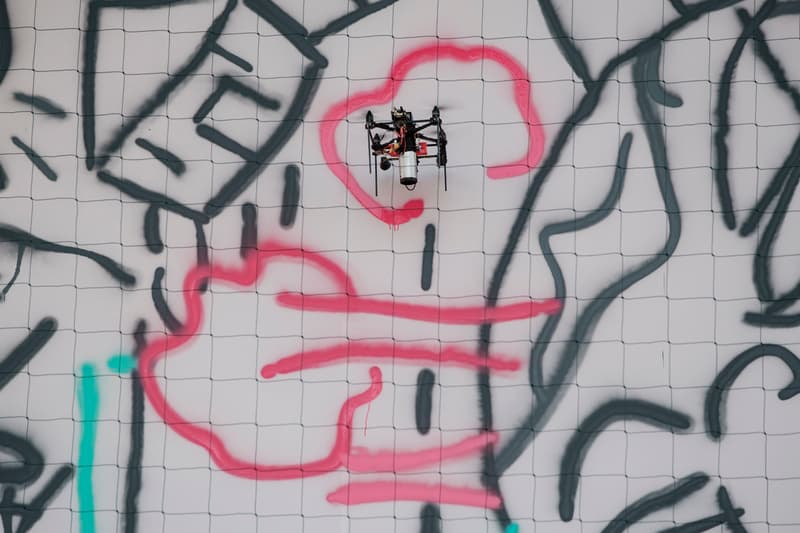 7 of 10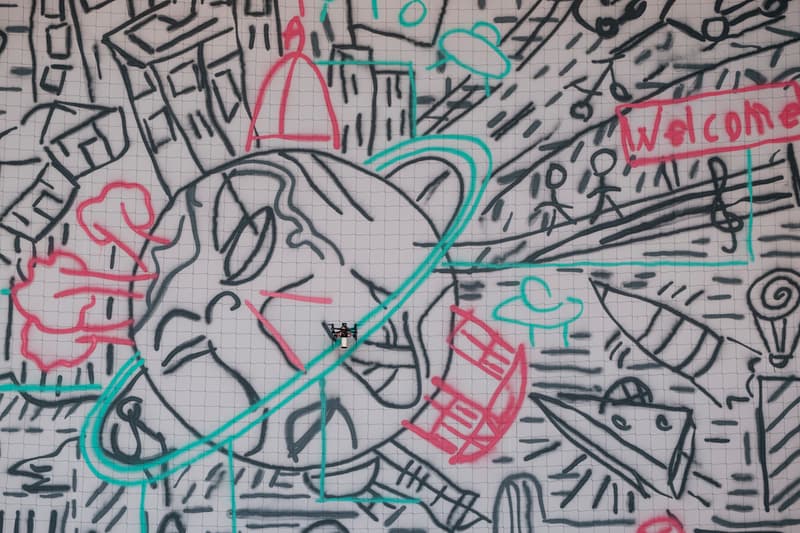 8 of 10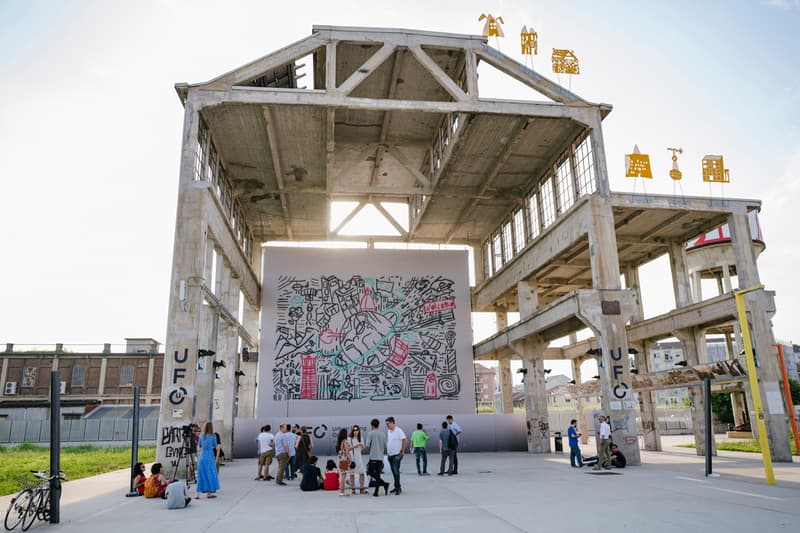 9 of 10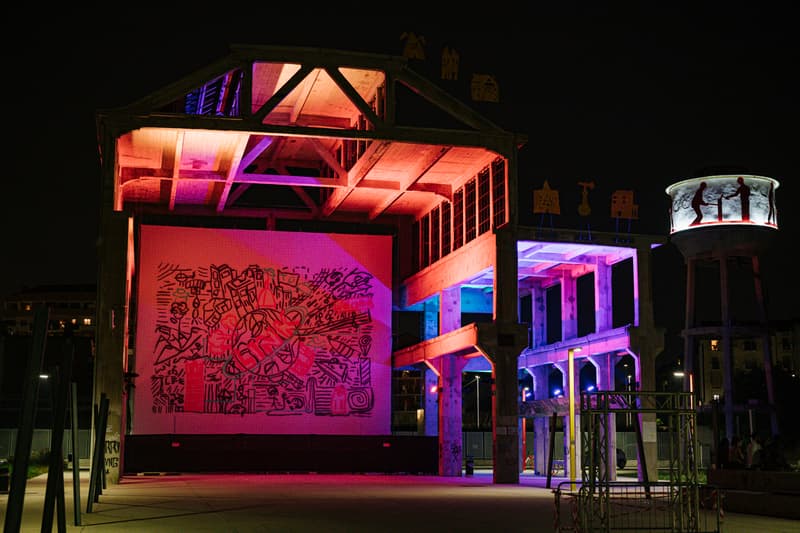 10 of 10
While artist KATSU is praised for pioneering drone art, an Italian studio called Carlo Ratti Associati takes the practice a step further by manipulating the flying devices to produce the first crowdsourced work of graffiti.
With the help of Tsuru Robotics and the Compagnia di San Paolo, four graffiti drones completed a large-scale graffiti piece in Turin, Italy. Labeled the UFO, or Urban Flying Opera, the name encapsulates all aspects of the undertaking, from the grandeur of a project created by drones to its existence in an urban city space.
Over a span of two days, four machines installed with paint bombs created the "future of the urban landscape." The first layer of gray is meant to define history, the magenta accents represent the community of Turin and the light blue details bring the two layers together, unifying the work. The drawings themselves were gathered from the public, collected by a group of curators and reworked to create the final design of the piece.
The artwork questions the new ways in which art can be created using the ever-growing advancements in technology, particularly how it can be used for good to enhance creativity and art in urban spaces. This piece follows the success of Scribit, the world's first "write and erase" robot that can translate data from the web into images — drawing, erasing and re-drawing content continually.
For more in the art world, the Sprueth Magers gallery in London is holding a major exhibition that explores '70s-'90s British identity.