Bad Bunny Will Be Headlining the 2019 Pornhub Awards
Asa Akira takes on hosting duties.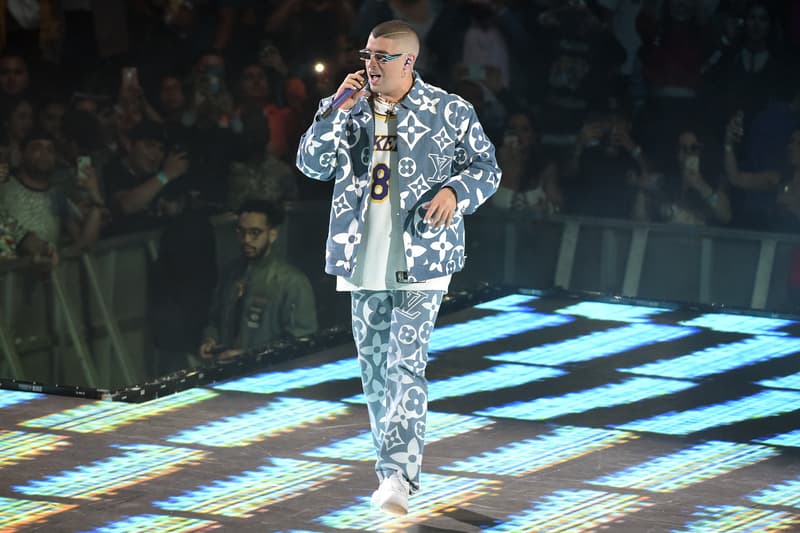 The second ever Pornhub Awards are on their way, and taking on the task of headlining the event is Puerto Rican Latin trap and reggaeton artist Bad Bunny.
"Don't miss my performance. It's going to be wild," Bad Bunny said in a statement. On choosing Bad Bunny, Pornhub's VP Corey Price shared, "Last year, we made history and we're building on that momentum." He continued, "We are excited to again honor the biggest and brightest stars in the adult entertainment industry, based on the viewing patterns of over 120 million people who visit Pornhub daily. No other awards show has ever even attempted to do what we do. We are proud to have created the most democratic way of recognizing performers, creators, and studios."
Pornhub's inaugural showing was creative directed by Kanye West last year. West went on to unveil exclusive merch and a Spike Jonze-directed music video for "I Love It" featuring Lil Pump. Willo Perron of Willo Perron & Associates will assume full creative control for the event, while Kanye West relinquishes his responsibilities.
The 2019 Pornhub Awards will be taking place at the Orpheum Theater in Los Angeles on October 11 and will be hosted by adult entertainment actress and director Asa Akira. Head over to pornhub.com/awards for more details.
Last month Bad Bunny halted his European tour to join Puerto Rico's protest against Ricardo Rosselló.
Also in case you've missed it, check out our HYPEBEAST Radio episode: "Asa Akira on Porn Ruining Her Life, and Saving It Too."