8 Streetwear Brands That Are Made in the U.S.A
Learn about these American-made labels in honor of the Fourth of July.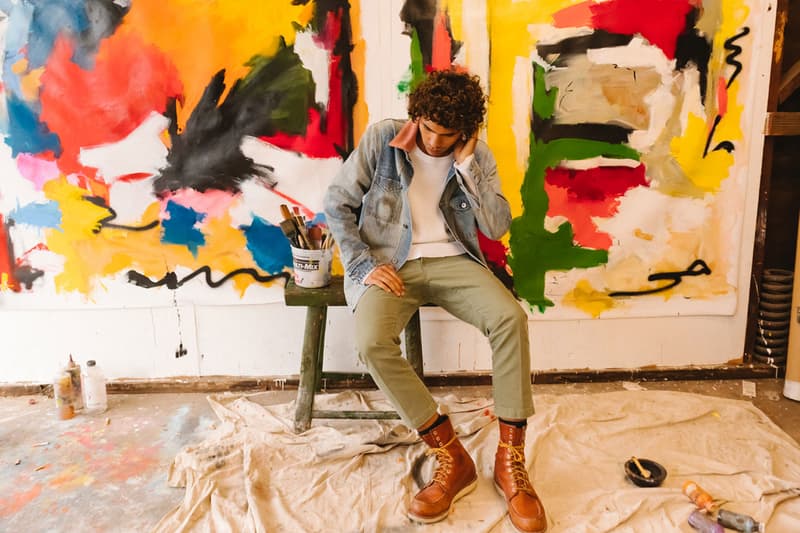 With the United States celebrating Independence Day today, what better time than now to highlight some of the leading American-made fashion brands? Many of today's streetwear favorites are paving the course for producing product on home turf, from New Balance's elevated "Made in the USA" footwear line to Reese Cooper's Los Angeles-produced garments.
"I like to be hands on with everything I do and learn something new along the way. You don't get that freedom when working overseas. To be able to be in the factory and studio every step of the way gives a much deeper understanding of the process," explained Cooper of his decision to make garments for his namesake fashion line in the United States.
From emerging names like Cooper to veteran fashion staples, there are several examples of apparel companies that strive to produce all or at least a significant portion of their pieces with American manufacturers. To commemorate the Fourth of July, HYPEBEAST has rounded up eight labels that fit the bill. Read on below to learn about the products and mission of companies such as COME TEES, Eckhaus Latta, BASES and more.
DSPTCH
Founded in 2010, DSPTCH currently produces all of its bags and camera straps in the U.S. Expect an offering of utilitarian messengers and pouches across neutral color palettes and durable fabrications.
New Balance MADE
New Balance's MADE shoe line has striven to contribute to American manufacturing for over 75 years. The sneakers present an elevated range on classics like the 997 and 998 silhouettes, and are at least 70% domestically-produced. Furthermore, its military footwear range is 100% produced in the U.S.A.
Reese Cooper
Newcomer Reese Cooper's entire collections are made in the Eagle Rock area of East Los Angeles. The designer is known for his gender-neutral collections and has already received notable accolades, including becoming a 2019 CFDA Vogue Fashion Fund finalist.
BASES
The Brooklyn-based company creates its leather trainers out of a family-run factory in Maine, and has over 50 years of experience in the shoe-making business. The sneakers are produced in crisp colors like white, black and peach and feature a distinctive fold-over flap that is inspired by vintage baseball cleats.
Beautiful Fül
Since 2013, Beautiful Fül has produced its "modern Amricana luxury" completely out of Los Angeles factories. The assortment ranges from premium leather wares to denim layering options, with each collection designed around the theme of harmony and balance.
COME TEES
Helmed by Sonya Sombreuil, this brand crafts each and every one-of-a-kind piece in Sombreuil's Los Angeles Studio. Her T-shirts, vintage-style jeans and caps are created across several processes, whether screen-printed, deconstructed or hand-painted.
John Elliott
At least 50% of this luxury menswear line is created in the U.S., and that number actually represents close to 75% of its total production volume as a whole. John Elliott is known for its functional basics and knitwear that are easily transitional through the seasons.
Eckhaus Latta
All of Eckhaus Latta's denim is produced in America, and many other of the brand's apparel categories, including knitwear and select woven pieces, have a portion of pieces produced in the country as well. The design duo's avant-garde approach has gained attention for unconventional tailoring and proportions.