Hot Toys Recreates Spider-Man's Life-Sized Spider-Drone from 'Far From Home'
Comes with a 'Spider-Man'-themed shirt.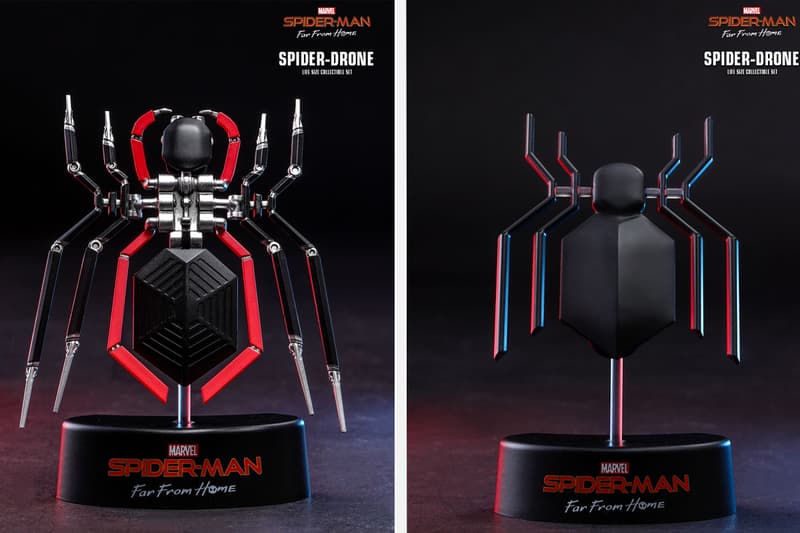 1 of 4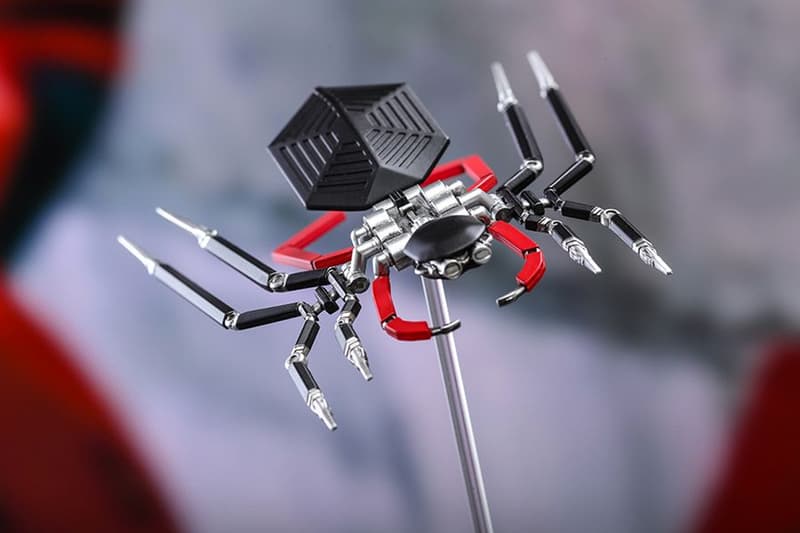 2 of 4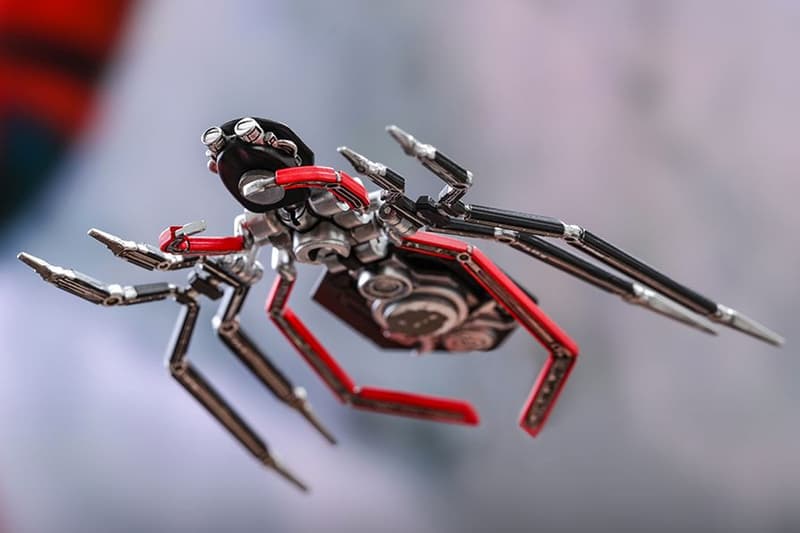 3 of 4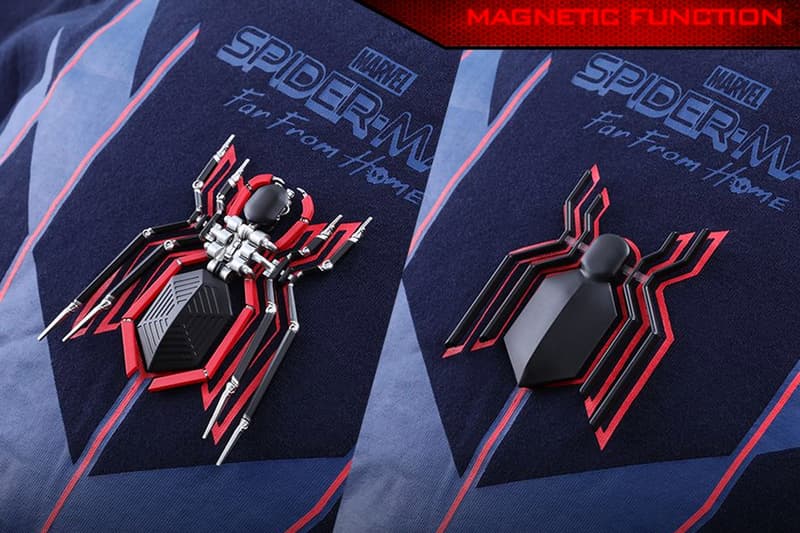 4 of 4
Taking a break from it's regular 1/6th figure designs, Hong Kong-based Hot Toys have created a 1:1 scale movie-accurate replica of Spider-Man's little Spider-Drone companion featured in both Spider-Man: Homecoming and Far From Home.
The Spider-Drone pack comes with two replicas of the superhero's assistant. One of the replicas is a static black geometrically-shaped Spider-Drone which fans of the franchise will recall rested securely on Peter Parker's original red-and-blue suit built by Tony Stark for Homecoming. This black life-sized model stands roughly 7cm tall and 6cm in length. The second Spider-Drone is a fully-articulated droid-looking gadget, with various parts of its body and all of its arms ready to be posed at your desire. Fans will also recognize that this iteration is modelled after the drone on the red-and-black suit Tom Holland wears for the latter half of Far From Home, built by none other than Spider-Man himself aboard a private Stark jet in Happy's (Jon Favreau) comedic company. The more advanced Spider-Drone measures slightly larger than its predecessor, standing at 8.5cm tall and 7cm long.
Both Spider-Drones in the pack come magnetic-ready, with a movie-themed display stand. As part of the pack, Hot Toys has also released a Far From Home-themed blue shirt with the Spider logo on the chest reminiscent of our protagonist's super-suit.
The Hot Toys life-sized Spider-Drone pack will be available sometime during the end of this year, though official pricing has yet to be released.
For more Hot Toys goodness, the premium collectibles company just debuted its heavily-armed 1/6th Iron Patriot.