"Gloomy" Art Won't Inspire Action on Climate Change, New Study Suggests
However, works that evoke "colorful depictions of sublime nature" may help spark initiatives.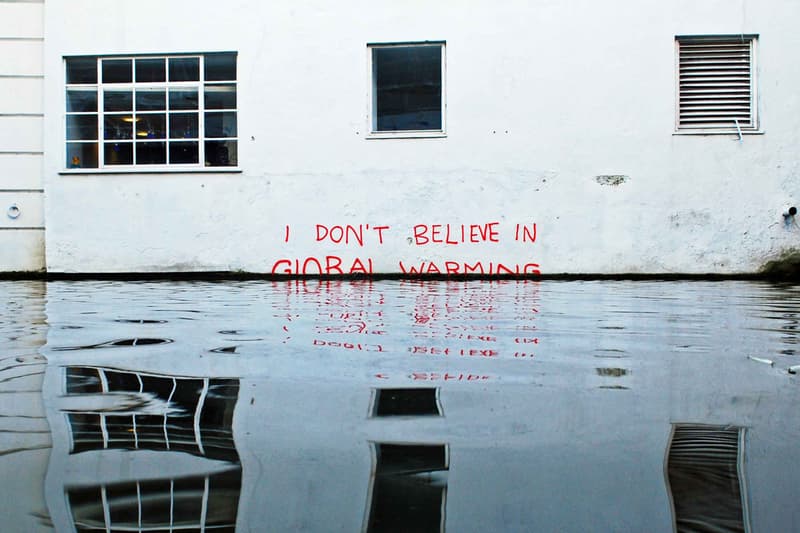 A new study by the Psychology of Aesthetics, Creativity and the Arts claims that "gloomy and dystopian" artworks don't necessarily inspire action on climate change, as reported by Artnet. The latest report centers upon the ArtCOP21 climate change festival in Paris back in 2015, having analyzed the emotional reactions of 874 attendees of the 37 works on view. Based on the audience responses, researchers divided the works into four different categories: "the comforting utopia," "the challenging dystopia," "the mediocre mythology," and "the awesome solution."
The last category focused on "the cluster of artworks that caused the highest emotional and cognition activation," according to the study. Or, artworks that were effective in helping spark climate change activism amongst onlookers. Pieces from this selection include a sprawling floral wall made using thousands of plastic bottle caps by French activist-artist Cicia Hartmann and interdisciplinary artist Gad Weil's 'Une Arche de Noé Pour le Climat' series of large-scale sculptures portraying giant plastic dinosaurs in vivid colors.
One of the researchers for the study, Christian A. Klöckner, expressed to the art website that works from the environmental festival that showed "beautiful and colorful depictions of sublime nature" made viewers feel like they can take initiatives on climate change. Find the study here and let us know your thoughts on this analysis.
For more progressive artworks, learn how emerging initiatives are highlighting Detroit's evolving arts scene.