BROCKHAMPTON Share 'GINGER' Album Release Date & New Music
Set to arrive next month.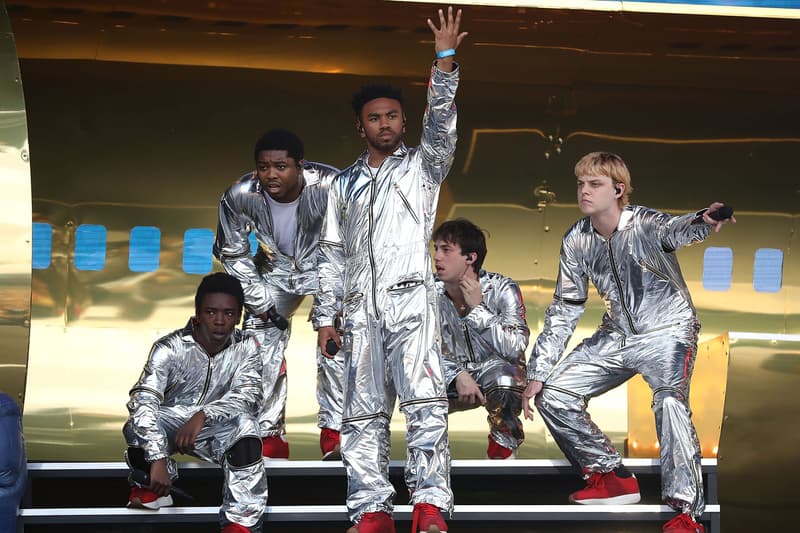 UPDATE (July 19, 2019): Earlier this month hip-hop boy band BROCKHAMPTON dropped some new music along with teasing their upcoming album release, GINGER.
To aid in the anticipation of the album's arrival, BROCKHAMPTON has just revealed the release date for the anticipated project along with dropping a new track during their performance at Bilbao Live in Spain this past weekend.
GINGER arrives in August. Keep it locked here for a specific date. Their fifth studio album will follow-up BROCKHAMPTON's 2018 album Iridescence. Check out the new music and original post below.
For more music news, Beyoncé dropped The Lion King: The Gift Album featuring Kendrick Lamar, JAY-Z, Blue Ivy, Childish Gambino and more.
— BROCKHAMPTON (@brckhmptn) July 18, 2019
---
Original Story (July 2, 2019): It's only been a few months since hip-hop boy band BROCKHAMPTON dropped their Iridescence album, but it looks like the group is already is the midst of releasing a new project in the upcoming weeks.
Taking to their social media account earlier today BROCKHAMPTON shared a snippet of new music, which also seemingly teases the arrival of their forthcoming album rumored to be titled, GINGER. Check out the clip below starring Matt Champion.
Earlier this month Kevin Abstract sat down with GQ and revealed that the new album is going to be a summer-ready one. "Feel-good. Not too sad and like, 'Oh, our life sucks,' just more like, 'Just enjoy what's in front of you,'" he shared. He also went on to compare it to OutKast's "Hey Ya!." "Something we're doing is putting those type of lyrics—like this shit is trash, anxiety, depression, all that stuff—taking those type of lyrics and putting it on a song that a bunch of people could dance to or something," he said. Read more of the interview over at GQ now.
Keep it locked here for more details surrounding GINGER.
In more music-related news, Dreamville shares two more singles from Revenge of the Dreamers III.
— BROCKHAMPTON (@brckhmptn) July 2, 2019