Playboi Carti on 'Whole Lotta Red' Delay: "I'm Just Trying to Top Sh*t"
He also talks Atlanta's importance in hip-hop and a lot mroe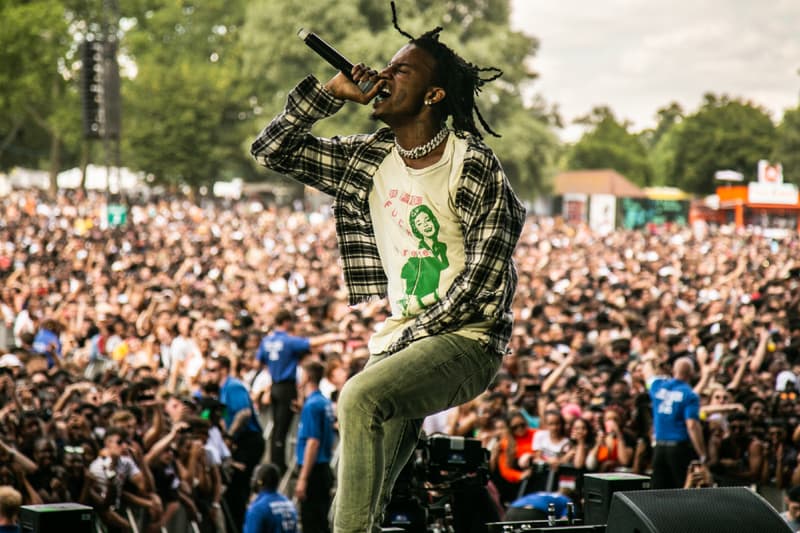 Playboi Carti sat down with THE FADER for a lengthy interview discussing his growth, distancing himself from people, the internet, dating Iggy Azalea and a ton more.
He was recently featured on Solange's latest album When I Get Home for the standout cut "Almeda" and discussed his experience working with the Houston native. Honestly, she fuck with me and I fuck with her, but I think it be her kids, bro," he shared. "Solange asked me a question and her son knew the answer."
A good chunk of the interview was discussing Carti's highly anticipated upcoming album Whole Lotta Red. His last album, Die Lit, was released last year and he's been teasing the follow-up for quite some time now. Fans have grown to love Carti's experimentations of his voice and fans can expect more of that.
About roughly 50 songs have been recorded during sessions that began in late 2018. It was noted that Carti records his new music on a mic set up by a "massive wooden table" in a dining room in an Atlanta home. A note from Ben Dandridge-Lemco of The FADER states that Cash Carti has "entered into new vocal territory. The baby voice is still present on multiple songs, but he's warped it into a higher pitch, stretching his voice into something much more unorthodox."
On the progress for Whole Lotta Red, "I could be done if I wanted to. I'm just trying to top shit. I might make the hardest song ever tomorrow," said the Interscope Records signee. He also says that he and Metro Boomin have enough music to have an entirely different project
"I got a whole 'nother tape with this nigga," Carti adds. "That's why my head's fucked up. This shit could go on my album, but if it goes on the album, then we gotta change the whole thing."
The rapper also talks about the importance of Atlanta in hip-hop. "This is the home of the whole hip-hop," he states. "Niggas ain't fucking with us on this music shit, and I ain't just talking about me. I'm talking about the next nigga that we don't even know about right now, making a song. He's from Atlanta."
When discussing how some of his past working relationships have ended pretty badly, Playboi Carti just states that some friends grow apart and he's not the monster some people think he is. "I think my fans think I'm such a f*ckni**a, it's not me. I'm not the fuckin' problem. As I grow up, friendships is gonna be over. Y'all was in elementary, cool with the whole school. Middle school, niggas start acting funny. In high school, you stop fucking with them niggas. You grow out of shit," proclaims Carti.
Read the full cover story on THE FADER now.