Kanye West & Pusha T Sued for Uncleared 'DAYTONA' Sample
The plaintiffs are seeking a jury trial.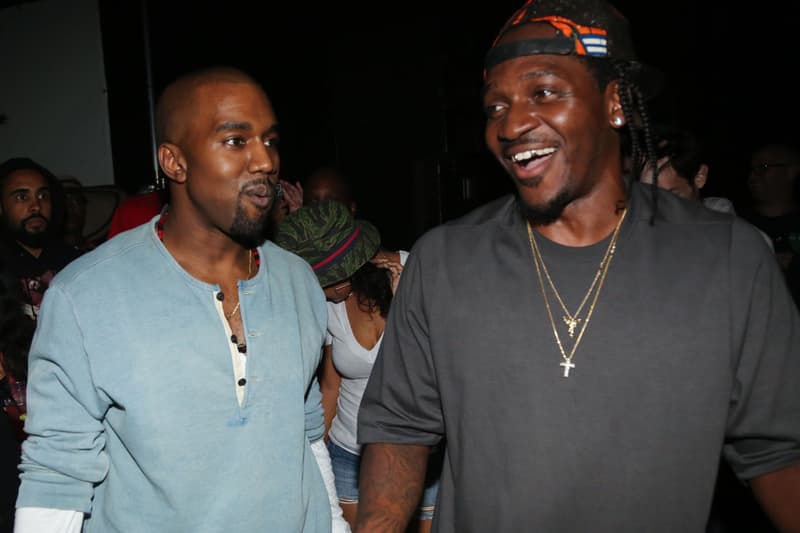 Kanye West and Pusha T have been slapped with a lawsuit over a track on Pusha's 2018 album, DAYTONA. According to sources, FAME Enterprises Inc. claims that the West-produced record's fourth track "Come Back Baby" contains a portion of George Jackson's 1972 song "I Can't Do Without You," a track they produced and own.
The plaintiffs alleged that "over 35 percent of the entire sound recording 'Come Back Baby' is comprised of unauthorized, unlicensed samples of 'I Can't Do Without You,'" and that they would've never agreed to license the song due to its initial message "about drug addiction and the money made from selling drugs." Furthermore, the company noted that West and Pusha "have a pattern and practice of willfully sampling sound recordings without consent or permission."
FAME is demanding a jury trial in the case and is suing "for disgorgement of profits, compensatory, consequential, incidental and punitive damages in an amount to be determined by the trier of fact in this case, plus statutory fines, costs, interest and expenses." It has listed UMG Recordings, Def Jam and West's G.O.O.D. Music as codefendants in the suit.
Stay tuned for more updates on this lawsuit.
In case you missed it, Kanye West is facing a different legal situation, this time with Kid Cudi for a Kids See Ghosts track.