Best New Tracks: Gallant, Kate Tempest, Common, LAUNDRY DAY and More
Different songs from different genres.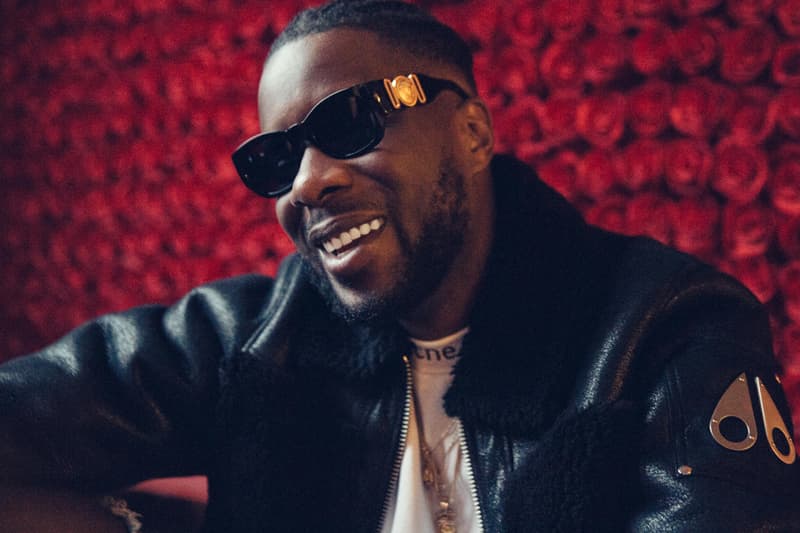 Last week, we showed respect to new releases from Future, GoldLink, Tyler, The Creator, Tee Grizzley, Kembe X, Meek Mill, Big K.R.I.T., among others for the previous iteration of our Best New Tracks series.
For the latest Best New Tracks entry, we're bringing your attention towards projects, singles and visuals cooked up by Gallant, Kate Tempest, Common, LAUNDRY DAY, Nosaj Thing and Maleek Berry.
LAUNDRY DAY – "Red Roses"
LAUNDRY DAY — a band made up of Jude, Sawyer, Etai, HP, and HW — release the video for their single "Red Roses," a cut from their newest record HOMESICK. The New York-based band, which members are still in high school, have quietly been building buzz and looks to make a big jump in a big way by the end of the year. Watch the Camilla Ffrench-directed clip below.
Gallant – "Sharpest Edges"
Gallant returns with a brand new single titled "Sharpest Edges." The single illuminates Gallant's slick, sultry and soulful evolution.
Gallant explains, "There are two sides to every coin—a bunch of caskets buried underneath every vacation home. I had problems with depression for a long time because even though you get to choose your own outlook on life, it's hard sometimes to ignore the bad shit, the mistakes you made and the things you could have done better. It's easier to admit the world is full of sharp edges—and to make a goal to have as many close calls as you can."
Kate Tempest – The Book Of Traps & Lessons
British spoken word artist, rapper, poet, novelist and playwright Kate Tempest releases her third studio album, The Book Of Traps & Lessons via American Recordings/Republic Records.
Of the album, Kate says, "I hope that people feel connected." She continues, "I hope they connect with the work, and that this connection enables them to connect with themselves, and that this connection encourages a deeper connection to others."
The Book Of Traps & Lessons was crafted with Rick Rubin and Dan Carey over the course of the past five years. It follows Tempest's previous releases, 2014's Everybody Down and 2016's Let Them Eat Chaos.
Common featuring Daniel Caesar, Dwele and J Dilla – "HER Love"
Common releases the lead single "HER Love" feat. Daniel Caesar and special guest Dwele from his upcoming album due later in August. The new record boasts an unheard beat by longtime collaborator, the late and great J Dilla.
The record illuminates the genre's powerful impact, as he claims, "You see a Malcolm X in a YG." Regarding Hip-Hop, Common admits, "You gave me a voice in the world, it's been hard to choose another girl." The accompanying video was directed by Savanah Leaf.
Nosaj Thing Remixes "Salty" by KAZU
KAZU — Kazu Makino, the frontwoman and singer of Blonde Redhead — recently shared her first solo record Adult Baby titled "Salty." The new record now receives a remix by international producer Nosaj whose penchant for club remixes of hip-hop has earned him collaborations with the likes of Kid Cudi, Kendrick Lamar, Chance the Rapper, Toro y Moi, as well as Philip Glass and Flying Lotus. Listen to the dance remix below.
Maleek Berry – "Flashy"
Maleek Berry shares his band new single "Flashy," the first solo track from the British-Nigerian artist of this year. He most recently was featured on Goldlink's recent track "Zulu Screams" and performed this past week on The Tonight Show Starring Jimmy Fallon. "Flashy" also sees Maleek Berry rapping for the first time on one of his singles.