Tom Misch Doesn't Want to Be Famous
Tom Misch talks J Dilla, 'Geography' and a lot more while in Seoul, Korea.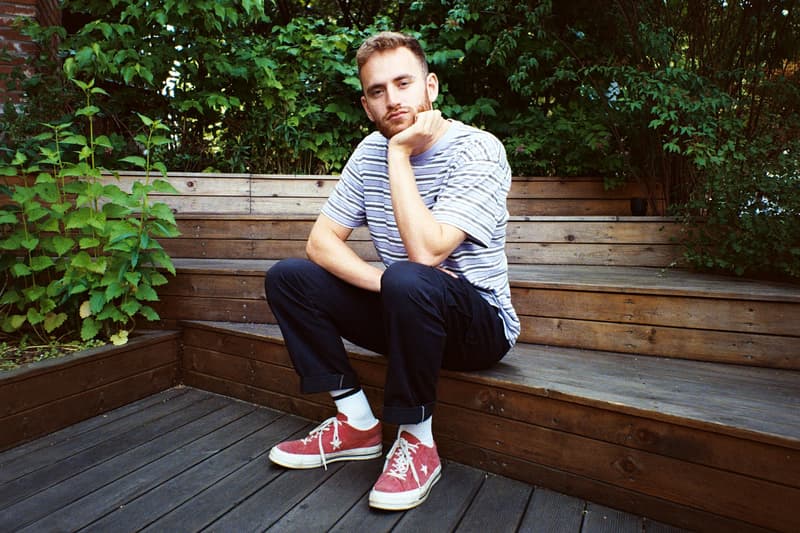 You shouldn't think of Tom Misch as a common London singer-songwriter. Just turning 23, he is a guitarist, violinist, beatmaker and producer, and an all-around artist who sings with his signature soft, low-pitched voice. Inspired by artists such as J Dilla and Robert Glasper who were out way before he was born, Tom's music has no boundaries of genre. Barack Obama is even a fan of him, saying that Tom Misch's "Disco Yes" is one of his favorite songs last year.
Tom visited Seoul for his Asia tour of Geography and HYPEBEAST had the chance to sit down with him to discuss his musical inspiration and many more. He showed his goofy and fun personality trying out different equipment in the park, but he also showed his genuine love for music saying he didn't want to get more famous, which is the opposite of the attitude of millennials these days. Tom Misch's confidence about his music was hidden behind his modest attitude of saying, "Apparently I have a sound and people can hear it."
HYPEBEAST: This is the second time in Seoul for you. How do you feel to be back in Seoul?
Tom Misch: It's good, I'm happy to be here. The last show was one of my fav shows. Really good energy in the room so I'm excited to see what's gonna happen tonight. They got their phones lights out and [that] never happened before. I don't really tell my crowd to do stuff.
From Korean teenage fans to the former U.S. president Barak Obama, your fanbase seems very wide-ranging and large. People of all nationalities, ages, and sexes dig your music. What do you the reason is?
Not quite sure. I get this question a lot lately. I don't really know. I think it's because I draw [from] different genres and different areas of music, 1980's funk, and modern music. It has something for everyone. Also, it's not offensive. I don't talk about money and bitches, you know?
Your mother is a graphic designer, your sisters are actor and musician. What kind of impact did that have on you?
[I] was always encouraged to be creative. I started learning violin since [I was] four and made beats in college. My parents never looked down upon the arts and that's why I was able to start my career in music. My mom made the cover arts for Geography and my sister Laura sang on my song. My family is really supportive.
I'm curious about how you produce music.
I make a lot of music on the computer. I get inspired by 1990's music a lot. Also, I played violin and guitar from a young age, so it's natural and more fun for me to play the guitar and play drums and make instrumental.
1 of 2
2 of 2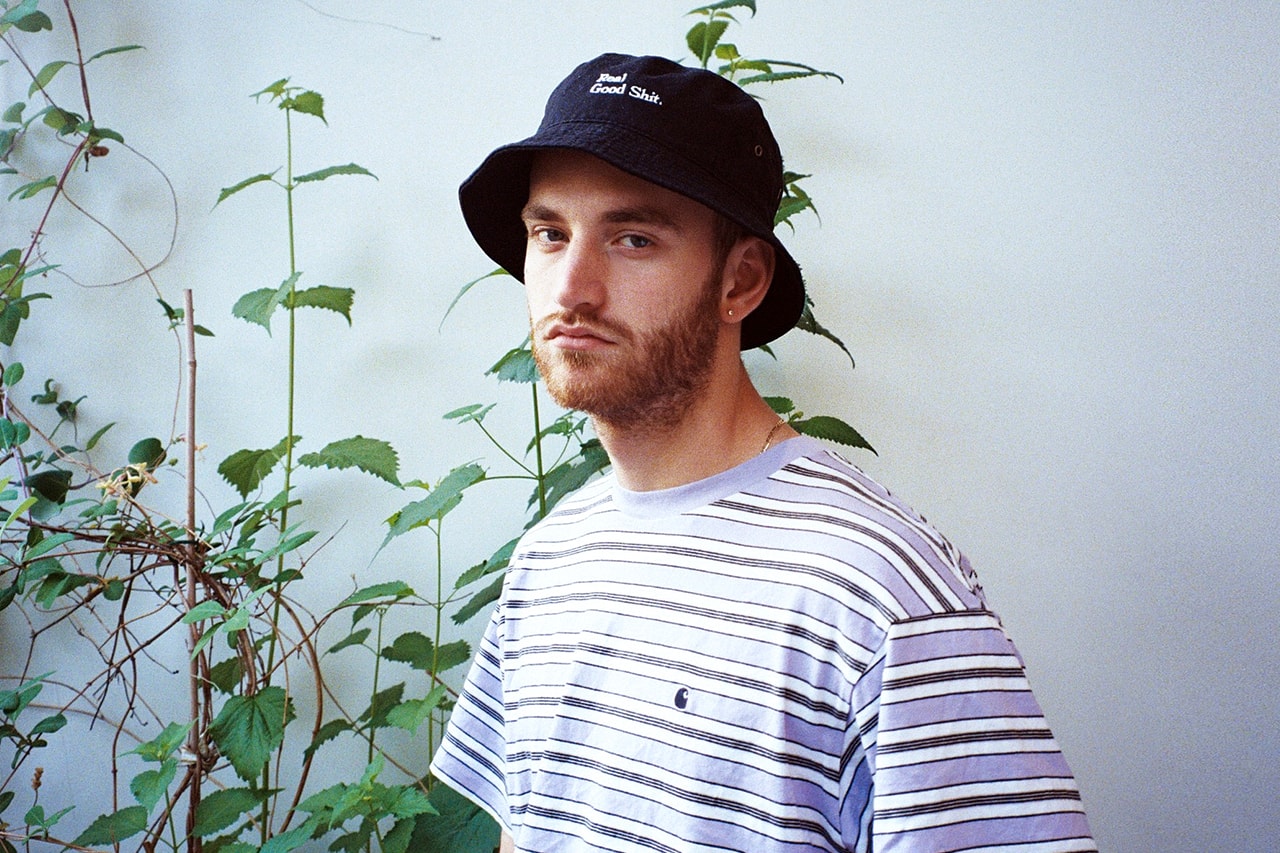 From "Water baby" to "Angel," you and Loyle Carner have great chemistry together. How did it all start?
I hit him on SoundCloud five and six years ago. He replied back. He came to my studio and it happened. We both love the same music, 1990's hip-hop, J Dilla, similar musical influences. He's quite stubborn and I am as well. So sometimes it's difficult to work it out but the outcome is worth the effort.
Do you have any artist who reached out to you?
IAMDDB, a singer from Manchester, UK. Now she is on tape with drummer Yussef Dayes and I'm on the tape as well. She got a beautiful natural voice.
"Making Geography, I had a deadline – two months to the record and only had 10 percent done. So it wasn't really [an] enjoyable time."
I know you're a huge J Dilla and Kaytranada fan. Do you have new artists that had an impact on your music lately?
Anderson Paak., so musical and funky. I just really envy his performance skills. I think It's a personality thing. Mac DeMarco, really good production skill.
On the interview with NME, you said you wanted to take a rest for a couple of years after you released the album Geography. Were you under too much stress while working on the album?
I was. Making Geography, I had a deadline – two months to the record and only had 10 percent done. So it wasn't really [an] enjoyable time. I wanted to take more time and enjoy the process. Make the best stuff when I have time and enjoy the process. I was forcing creativity. My friends were doing fun stuff and going somewhere for a holiday, and I was just in a studio grinding. Though I have learned a lot of stuff from that process, it's really important to enjoy the process regardless of anything else.
You seem you are distanced from the "flexing" culture that young people, especially rappers, nowadays are all about. You once said becoming more well-known and getting bigger scares you. What is the reason that you want to stay away from becoming famous?
I don't like the way it affects my personal life and I don't enjoy being recognized on the road where I live. It also doesn't suit my personality. Some people might love that kind of attention but I don't quite enjoy it. Obviously, success has pros and cons but these are some cons. I do like attention but I do want to avoid the attention when I'm going to a cafe when I just wake up.
King Krule, Dave, and you are all from South London. There must be something special about the town. Could you describe the music or artists based in South London in one sentence?
I can't in one sentence since its music scene is so very diverse in genre and style. Dave is hypey grime music, I'm chill, King Krule is jazzy, chilly smoke weed vibe. South London does have a good reputation for producing a lot of great music.
Do you have any artists from South London or London in general that you want to introduce to Korean fans?
Jordan Rekei. He is a new Zealand-Australian musician/instrumentalist and just moved to south east London. I also recommend the duo DJ called Chaos in the CBD if you're looking for some good house music.
I heard you love clubbing and dancing. Where was your favorite club? And could you explain the vibe of the place?
I really enjoyed clubbing in Berlin. The club scene is very alive. My favorite was Trajoll, the Techno club. The whole experience is great, especially the sound system was really good.
Lastly, could you pick one thing that you want to do while you are in Seoul and also recommend us one of your favorite places in London?
I want to get to know here better. I've been here twice but didn't have time to explore music. I just want to get to know where ordinary people are and what they do. I recommend the Turkish restaurant 'Hisar' in East Dulwich. It's so good.