Eryn Allen Kane's New EP Revolves Around Heartfelt Stories on Life's Emotional Complexities
A new EP from the ultra-talented songstress.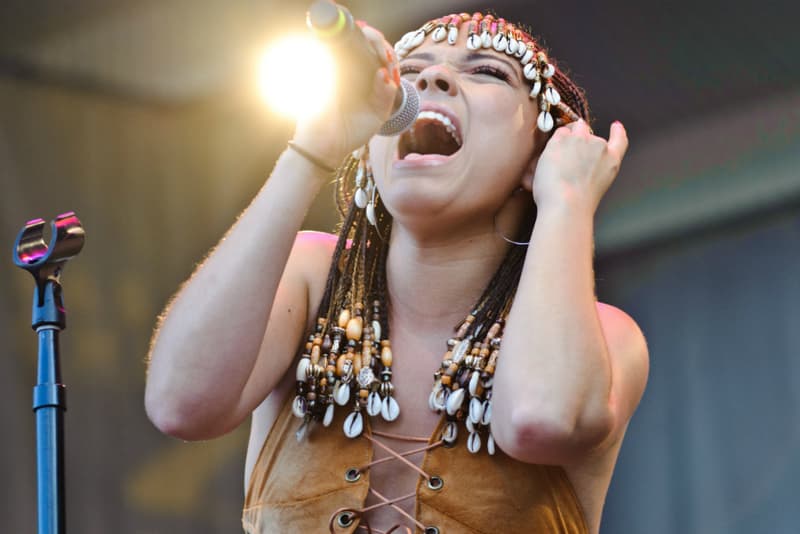 Over two years are contributing a stunning vocal performance to FLYTRAP, Pro Era artist CJ Fly's first full-length studio album in three years, one of Chicago's most talented and progressive singer-songwriters is back with seven new solo compositions. Her first project since February 2016's Aviary: Act 2 — which she supported with singles like "How Many Times — Eryn Allen Kane's a tree planted by water EP features striking contributions from spoken word artist Aja Monet, who ties the EP's narrative together with a lean string of poetic interludes.
"'A tree planted by water' is a series of short musical stories. A time capsule of life events pieced together with live instrumentation, storytelling, narration and raw vocals," Eryn Allen Kane reveals, piecing together an official press statement to explain her new project. "I wanted to get back to the roots of soul music by using simple melodies to paint complex narratives. "a tree planted by water" is an ode to soul music and soul singers who showed me how to write and sing with courage, strength, love and incontestable passion."
Notably, a tree planted by water uses its creator's soulful approach to sonic poetry to emotionally and artistically explore the spectrum of human emotions and the human experience — such as love, tragedy, hope, social injustice and politically-motivated resistance. According to this project's prss relese, Kane feels a powerful, intense obligation to seamlessly unravel the back-stories behind "human pain and triumph," providing listeners with a crystal clear analysis of those feelings' causes and consequences.
Eryn Allen Kane's new solo EP a tree plated by water above, while the project itself is currently available for listening in its entirety and purchasing.