adidas Responds With Internal Memo After More Allegations Surface Around Minority, LGBTQ Discrimination (UPDATE)
"We understand that we must demonstrate progress and not simply talk about it."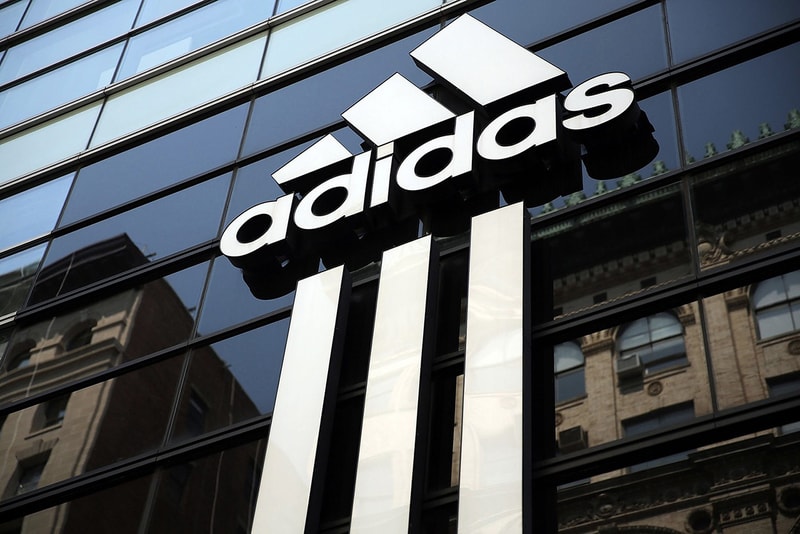 UPDATE (July 12, 2019):  Hours after it was reported that several minority employees spoke anonymously to Footwear News regarding adidas' lack of action toward several allegations of discrimination, the athletic company has responded via an internal memo sent out on Thursday. FN obtained the letter, which was sent by Kristin Parrott, adidas' SVP of human resources for North America, and reinforces the brand's "unequivocal commitment" to creating an inclusive environment.
"I wanted to take a moment to address recent media reports regarding our culture and reaffirm our unequivocal commitment to fostering a respectful, equitable and inclusive environment for all Adidas employees. We know it's crucial that we have and support a diverse workforce that represents a variety of ideas, strengths, interests and cultural backgrounds. At the same time, actions speak louder than words. We understand that we must demonstrate progress and not simply talk about it."
Parrott reportedly goes on to detail that the brand is "deeply committed" to its various Employee Resource Groups, such as the LGBTQ-supporting Proud to Play and Asian group, PACE. There is also expected to be more "regular updates" regarding the company's Diversity & Inclusion strategy and its focus areas: Education & Awareness, Hiring & Recruiting and Growth & Development. According to the memo, adidas has trained more than 2,100 employees under the D&I program, and expects that figure to reach approximately 3,000 by the end of the year.
UPDATE (July 12, 2019): Since adidas' statement last month, more allegations of discrimination against the global sportswear brand have surfaced. As part of its on-going coverage of the story, Footwear News reached out to a number of current and ex-employees at adidas, who all spoke to the publication under protection of anonymity.
Upon the New York Times article coming to light, sources revealed that adidas refused to acknowledge the report, and instead sent out a company-wide email inviting its staff to a a summer party celebrating the brand's "extraordinary company culture." Many minority employees found this insulting and have decided to sit out on the event, with some even receiving anonymous direct messages on Instagram encouraging Asian, Hispanic or African-American employees not to attend.
While most of the initial reports focused on the brand's discrimination against African-American employees in particular, there has since been an uproar of allegations coming from the Asian and LGBTQ communities as well. "The people who are rising at the company are [predominantly] white males," said a current employee that identifies as both Asian and LGBTQ. "I have requested mentorship meetings with senior leaders at the brand — whom I've often seen having these kinds of meetings with young white males in the cafeteria — but my meetings always end up being canceled. If I were a white, straight man, people would have [acknowledged] my hard work and mentored me." Another Asian ex-employee said that she decided to leave the company due to "bullying, blatant disrespect and disregard for people of color."
Although adidas does have an LGBTQ support group known as Proud to Play, most of its members have witnessed a lack of senior support. One workshop hosted by the group on the gender identity spectrum only saw 15 to 20 attendants out of the 1,700 employees working at the Portland campus even though a campus-wide invitation was sent out. Speaking about another support group for minority employees, a source said that "We were unified, but when it came time to have senior support, that [was lacking]." He continued, "African-Americans and people of color don't have a voice in decision-making. The diversity training [offered by the company] is pointless. It's frustrating. I've given up hope. It's not going to change."
After the release of the New York Times article, adidas did issue a statement addressing the situation, which we've covered previously (found below). The statement reassured that the company — though far from perfect — has taken and will take many steps in order to improve the status quo. However, according to FN's sources, the stated measures in place aren't actually all that helpful. "For several months, I've been filling out the [monthly] employee surveys the company [distributes] and [listing] my concerns about how people of color are treated at Adidas," said a minority employee. "I literally have been writing the same thing over and over [to management] for months and nothing has changed."
UPDATE (June 21, 2019): As reported by WWD, adidas has responded to a recent New York Times article which cited concerns about racial discrimination toward the company's black employees. The athletic brand has since issued a statement, outlining their commitment to an "inclusive environment." Read on below to see the company's stance on diversity and inclusion.
"We are committed to fostering a respectful, equitable, and inclusive environment for all Adidas employees around the world. It's crucial that we have and support a diverse workforce that represents a variety of ideas, strengths, interests and backgrounds and that we promote an open culture where all of our people can fully contribute. We value all of our employees, are stronger because of their unique perspectives and are dedicated to achieving greater diversity at every level of the company."

"We actively evaluate and seek to strengthen our programs and policies to ensure we are recruiting, retaining and advancing a diverse team. Recently, we have expanded our Diversity and Inclusion team in North America to focus on underrepresented communities in our workforce across the talent lifecycle; and we conduct ongoing workplace inclusion education and training for employees across North America. Our North American diversity strategy also includes programs to help bring new employees from diverse backgrounds to positions at the company's corporate headquarters. While we have made progress in these areas, we recognize there is much more to be done, and we are committed to doing it."
ORIGINAL STORY (June 20, 2019): The New York Times has understood that just 4.5% of the 1700-plus employees at Footwear News' HQ in Portland, Oregon are black, according to internal employment figures from last Summer. The figures have been revealed in a report by The New York Times, detailing alleged racial discrimination at the company.
Despite the brand collaborating with the likes of Beyoncé, Kanye West and Pharrell Williams, the adidas HQ has been said to be "a workplace culture that contradicts the brand's image," with fewer than 75 out of 1700 employees being black. Over 20 former and current employees were interviewed by The New York Times and the results show that the footwear giant's predominantly white leadership is struggling with race and discrimination issues.
According to The New York Times' interviewees, it is said that black employees often sit with each other in the cafeteria. Some said they were told that this makes their white colleagues nervous and could hurt their chances of being promoted or being put on important marketing campaigns.
The article continues, saying "an overall lack of racial diversity, they said, meant it was not uncommon for negative stereotypes to creep into work discussions or marketing pitches involving black athletes, sometimes creating backlash outside the company."
This is not the first time adidas has encountered this. The brand created all-white sneakers for Black History Month — which were soon pulled following a major backlash — and, as revealed in The New York Times' article, faced numerous in-house marketing issues.
A meeting in 2016 regarding a James Harden sneaker included the idea of making it a part of adidas' Uncaged line, which was proposed to have an advert featuring Harden escape from a prison cell. When an employee discussed with the adidas team whether this image would invoke a negative racial stereotype, the proposal was rejected, according to three anonymous people who were either at the meeting or aware of the idea. The shoes were later renamed the Harden LS (Life Style).
Another pitch used Damian Lillard as a courtroom defendant, which was dismissed when a black employee pointed out the negative racial overtones.
Karen Parkin, the global head of human resources for adidas, told The New York Times that adidas had "zero tolerance" for inappropriate behavior. Parkin added, "We want to be humble… We're not where we need to be in all of the locations around the world. But we're not afraid to have the conversation, either."
Stacey Marsh, an adidas spokeswoman, did not dispute the figures obtained by The Times and declined to comment on the make up of the staff at the company's Portland headquarters. Marsh told The Times that 55% of adidas' entire US workforce — including those who work in its stores — are people of color.
In case you missed it, take a look at HYPEBEAST's piece on the lack of diversity in fashion.