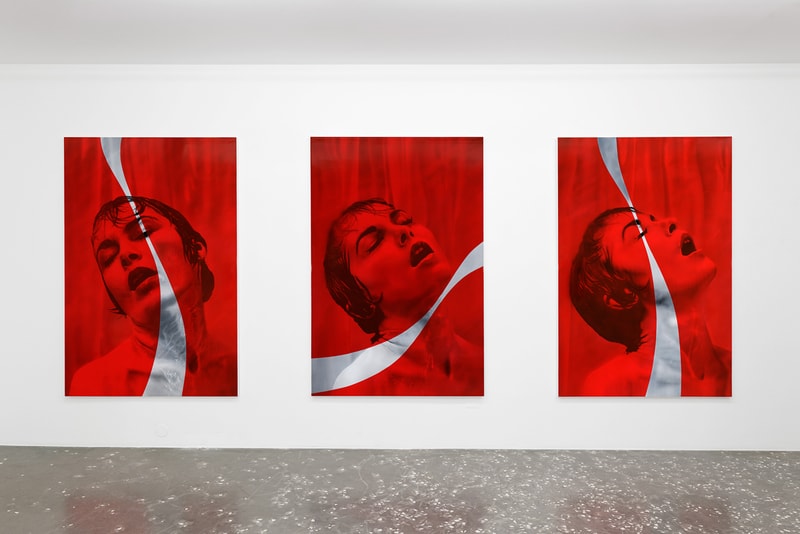 1 of 6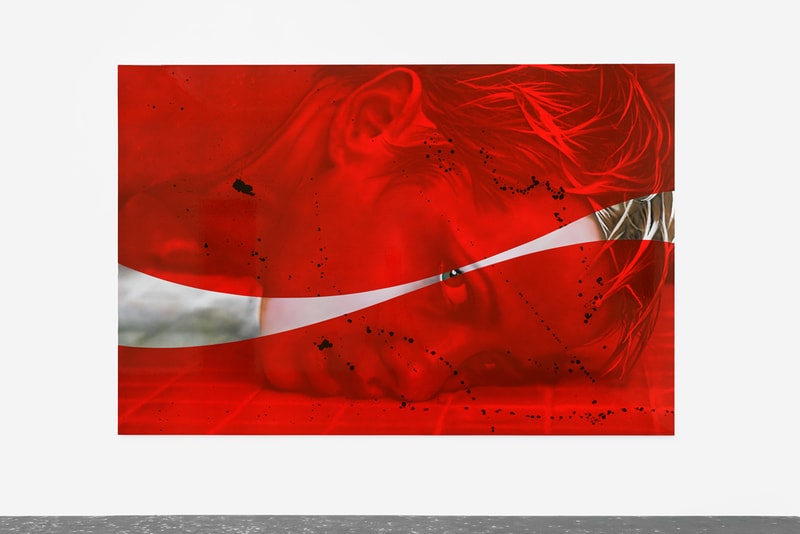 2 of 6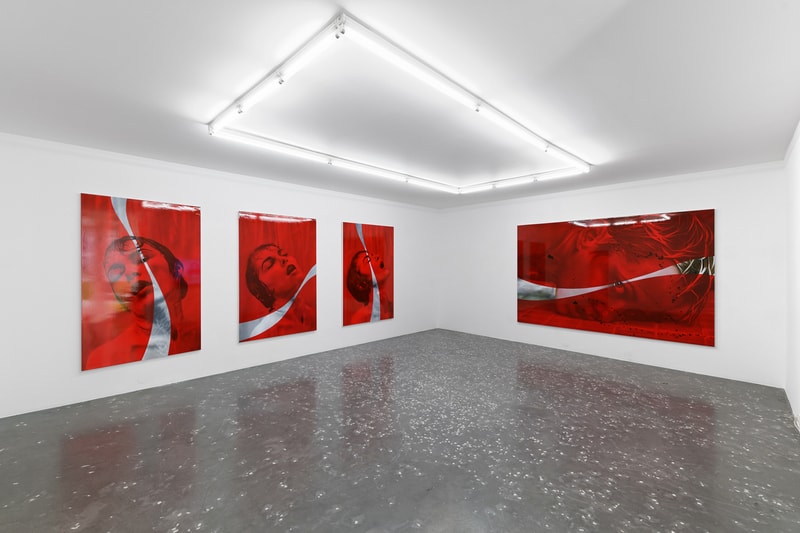 3 of 6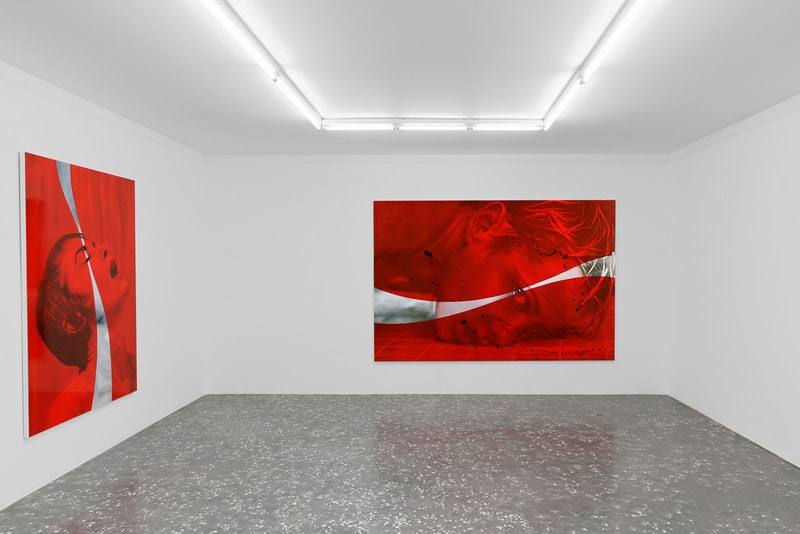 4 of 6
5 of 6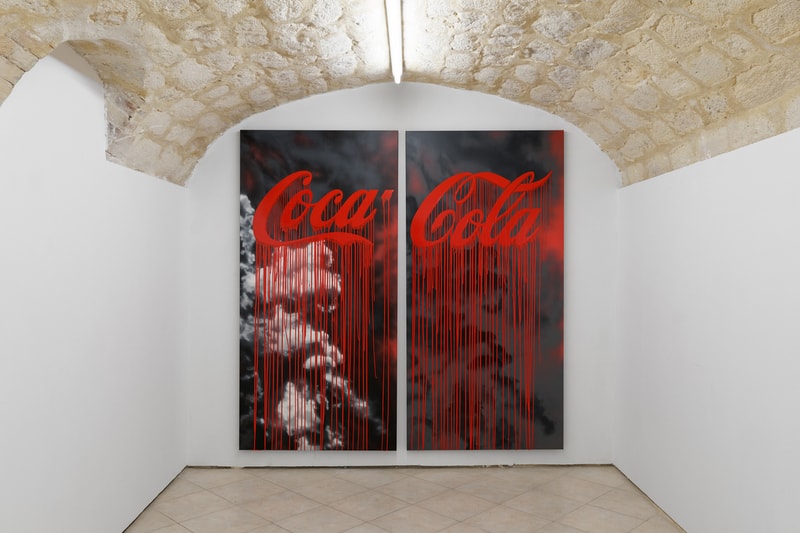 6 of 6
Zevs Unveils Blood Red Paintings That Merge Hitchcock's 'Psycho' with Coca-Cola
As part of a new solo exhibition at New Galerie in Paris.
---
Aguirre Schwarz, popularly known by his street art alias "Zevs," returns to New Galerie in Paris to unveil a new series of original artworks. Entitled "Savoure Le Rouge," the exhibition sees the artist subverting Coca-Cola advertisements with large-scale acrylic portraits of starlets Janet Leigh and Anne Heche who starred in the Alfred Hitchcock film 'Psycho' and remake, respectively. The pieces are part of the series aptly entitled 'Hitchcoke' with the beverage company's famous logo swirl evoking violent slashes on the female subjects to reference the cult horror film.
"In his present exhibition, his two modes of action are thus combined: the Hitchcockian blonde played respectively by Janet Leigh (1960) and Anne Heche in the remake of Gus Van Sant (Psycho, 1998) is applied to the misappropriated visual corpus of the famous Atlanta firm. And that glorifies the smell of blood: Coca Cola loses in vitality and refreshing advertising energy what it gains in Hitchcockian perversity," said the gallery in a statement.
Accompanying the aforesaid series is a video installation that relays grainy sequences of when the Eiffel Tower's programmed light show short-circuited back in 2018 during the Nuit Blanche Festival.
View select works above and then head over to New Galerie's website to learn more.
For more surrealistic works, check out Rannel Ngumuya's "Forms of Aesthetic Distortion" exhibition in LA.
New Galerie
2 Rue Borda
Paris, France 75003