It's Long Overdue for Fashion to Think About People With Disabilities
Why should style have limits?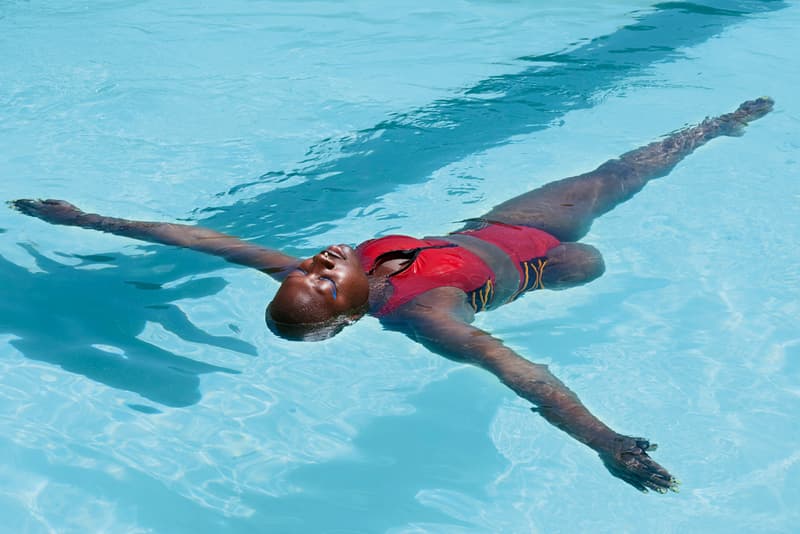 Here are some stats: Roughly 85.3 million people in the U.S. are living with a disability, according to recent Census Bureau data. That represents nearly 30 percent of the population. The American Institutes for Research estimates the disposable income of this group to be a massive $490 billion USD per year which, for perspective, lands just behind two of the country's largest market segments — African-Americans at $501 billion USD and Hispanics at $582 billion USD.
Those numbers beg the question: how, in the age of inclusivity, is the fashion industry still widely ignoring individuals with disabilities?
Some brands have recognized the power of this consumer group and reacted accordingly. In the premium and luxury realm, Tommy Hilfiger all but dominates the conversation. Its Tommy Adaptive line launched for kids in 2016 and later expanded to adults with the Fall/Winter 2017 season, describing itself as "designed for all, with innovative features to ensure getting dressed is easier than ever." For all intents and purposes, the range fulfills its duty by incorporating features like magnetic buttons, adjustable leg openings and easy-to-use closures. Crucially, the clothes are aesthetically on par with the brand's core collection, offering a stylish option in a realm where the product overarchingly skews toward function over fashion. And equally important, the pricing holds flat.
While this constitutes a stellar choice for people whose preferences lean toward Americana, Tommy Hilfiger alone can't be charged with filling the void of an entire industry.
"It's much better than it was 10 years ago, there's no denying that. But there's much work to be done. A lot of brands are stuck at visibility and tokenism as opposed to true representation," said Cax, a model and amputee who herself has worked with Tommy Hilfiger, as well as Diesel, Nordstrom and the United Nations, to name a few. At New York Fashion Week's Spring/Summer 2019 shows, she made waves after walking Chromat's runway with her prosthetic leg.
But even though the inclusivity movement has left no label — big or small — off the hook when it comes to embracing customers of different races, sizes or genders, change has been far more sluggish when it comes to including people with disabilities. As brands scramble to be (or at least appear to be) diverse, this community has still been excluded from the lionshare of high-profile editorials, or propped in them solely for their "differences." It'd be half-baked to say that they're being completely cut out, however, as some pioneers have shown how to consistently make room for all.
When 16-year-old Matthew Walzer wrote to Nike in 2015 about his desire to put on sneakers without any help, the company spent three intensive years developing the FlyEase, an innovative footwear range that can be taken off or put on in just one fluid motion. Names like Pyer Moss, Chromat and ASOS have seamlessly included models of varying shapes and sizes in campaigns and on the runway, helping to normalize what, in essence, should already be normal.
Watchmaker Eone is in a lane of its own with what it markets as the "first-ever tell time by touch design," implementing features like raised markers and magnetized ball bearings that the wearer can feel. And Teen Vogue's groundbreaking "The New Faces of Fashion" covers last fall spotlighted Cax, as well as two other women with unique bodies and stories for its September issue.
The common thread throughout many of these initiatives is that it didn't require a specific line of "adaptive" wear to bring people with disabilities into the picture. But rather simply the understanding that they, at the core, really just want to dress stylishly along with everyone else.
"In general I don't wear adaptive clothing. I'm not in search of it. I wear what I like," explained Jourdie Godley, a fashion consultant and content creator who was born with Cerebral Palsy and primarily uses a wheelchair.
"Why not make it accessible to begin with? It's thinking about everybody and a lot of brands don't think about others."
Godley spent most of his life in Asia and moved to the U.S. two years ago. But his affinity for pieces from countries like Korea, China, and Thailand have held firm, listing Daily Mirror, FFIXXED STUDIOS and Pattric Boyle among his favorites. The point that he stresses as needing the most fixing — whether the brand offers adaptive pieces or not — is a sentiment shared among other underrepresented communities: the amount of misportrayal and lack of representation in the industry.
"If you're hiring a black model to put in a campaign but you don't have a makeup artist that has a foundation that matches their skin, what are you doing? And it's the same — you're hiring someone with a disability but your shooting space is not accessible, and when this goes to print or online and people see it and praise those brands, what they don't see is what happens behind the scenes," Cax explained.
"It's so much more than having a wheelchair ramp," stated Chromat CEO and creative director Becca McCharen-Tran, whose architectural background has long supported her in creating garments that can function like tools or help to enhance abilities. Her SS19 show was no one-time fluke either, as her "empowering swimwear" line has championed diversity in body types for years.
"It's trying to be aware and the biggest thing for me is to collaborate instead of just taking. We are actively collaborating with different people so it's built with the community not outside of it," she said.
Nonprofit Open Style Lab (OSL) is another rarity that understands the end-to-end effort required to reflect this community's unspoken needs. The organization, which was founded at MIT in 2014, holds classes in collaboration with Parsons School of Design and defines itself as "dedicated to making style accessible to people of all abilities." In February, its "Universal Materiality" exhibition showcased experimental garments designed for elderly rehabilitation patients, while taking care to ensure that the installation details — down to the mannequins — were universal and gender-fluid.
"When you look into the future it's thinking about how can you keep things modular? Wool can absorb a lot of sweat, [for example], so what other performance fabrics can we apply to non-performance clothing? We also talked about how sensors can be put into clothing to track range of motion," explained Christina Mallon, a board member with OSL.
Mallon, who was diagnosed with a motor neuron disease nine years ago that eventually left her arms paralyzed, has worked with companies including Woolmark, Polartec and IKEA and advocates for using wearables while making sure style is kept at the forefront of it all.
"We learned that with Google Glass," she said. "It was a great technology but it wasn't stylish enough at the onset and people didn't get it."
Even if the offerings of adaptive clothing and fashionable options are improving, people with disabilities still face huge structural barriers to achieve equity with able-bodied people, as best exemplified by one statistic in particular: unemployment. According to the U.S. Bureau of Labor Statistics, employment for those with a disability was just 19.1 percent for 2018, versus 65.9 percent for those without. The gaping difference speaks for itself; hence the reason a comparable pricing structure, as exemplified by Tommy Hilfiger, is critical.
"The larger conversation is intersectionality and the hardship that people with disabilities have to incur just to experience everyday things, from coffee shops to where I get my lunch to where I drink at night. We have to incur more expenses than the average person because our needs are so hard to come by," said Quemuel Arroyo, Chief Accessibility Specialist and ADA Coordinator at the NYC Department of Transportation.
Arroyo, who is paraplegic resulting from a mountain biking accident in 2007, has personally grown to favor Rag & Bone for its quality materials and altering services. While he concurs that he's more than ready for sartorial terms like "sexy, hip and creative" to become more naturally associated with "disability," he digs deeper than fashion in order to shed light on a much more glaring issue.
"The reality is that people with disabilities have not yet gotten the highlight that we deserve as members of society."
"[Society's] infrastructure hasn't identified this population as people who spend money or people who travel. I become fringe not by choice but by design, and it is human-created. We're not a fringe community, we're not an outlier, they just haven't been seeing us," he added.
And while fashion can't be expected to reform society as a whole, there's no denying the power of image, which in itself can be a huge agent for change in helping people with disabilities be truly seen.
"Bigger brands have a responsibility to lead the way and if they don't no one will follow suit. People are still scared of desiring people with disabilities but the more brands include us, the more it will alter peoples' perception of disability and that will then change the flow in people's daily lives," said Godley.