NBA Reportedly Spoke With Toronto Raptors About Drake's Sideline Behavior
"To be on the court, there's boundaries and lines for a reason."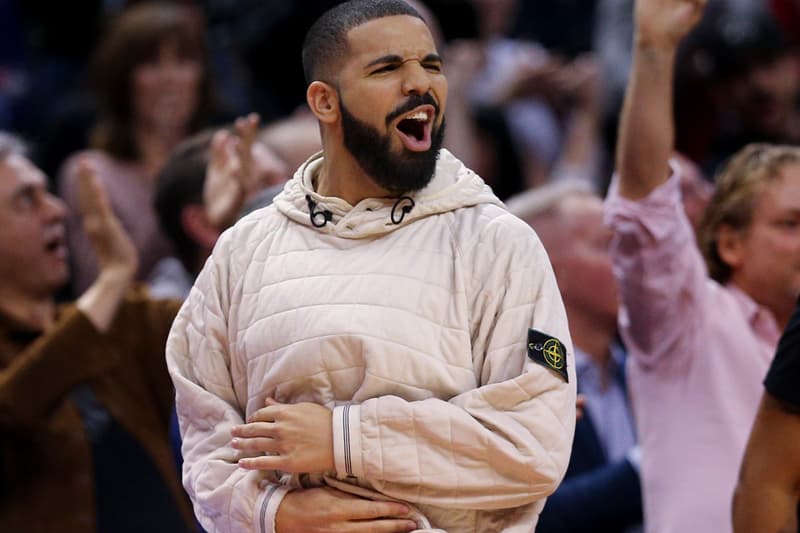 The NBA has reportedly spoken with the Toronto Raptors following Drake's courtside conduct at their recent Eastern Conference finals game. The rapper — who has been a global ambassador for the Raptors since 2013 — was seen mocking, laughing, hollering and even got out of his courtside seat to give the Raptors coach Nick Nurse a shoulder massage.
Last year, Drake was warned by the NBA following a confrontational incident between him and the former Cleveland Cavaliers center Kendrick Perkins. The NBA has strict courtside rules and does not tolerate bad sportsmanship, which has previously lead to the NBA commissioner Adam Silver issuing a memo earlier this year reminding the league's franchises about their fan's behavior policy.
Milwaukee Bucks coach Mike Budenholzer said in a conference call, "I don't know how much he's on the court. It sounds like you guys are saying it's more than I realize… There's certainly no place for fans and, you know, whatever it is exactly that Drake is for the Toronto Raptors. You know, to be on the court, there's boundaries and lines for a reason, and like I said, the league is usually pretty good at being on top of stuff like that."
The Golden State Warriors coach Steve Kerr spoke on the incident ahead of their game against the Raptors, saying, "I kind of think it's fun and the NBA kind of embraces the pop culture dynamic of the league and the stars and the celebrities who are out there."
Despite this, not everyone is unimpressed with Drake's behavior. Raptors wing Norman Powell recently said, "I like having Drake on the sideline… He's a great supporter, and it's funny how his passion for the team's really affecting the opponents, having opposing coaches come out… you can see it's bothering them."
In other news, Toronto Raptors NBA finals tickets are reselling for up to $60,000 USD.
Drake was a hot topic of conversation on today's conference call with Mike Budenholzer. He said, in part, "There's certainly no place for fans — or whatever Drake is for the raptors — on the court. There's boundaries and lines for a reason."

— Malika Andrews (@malika_andrews) May 22, 2019