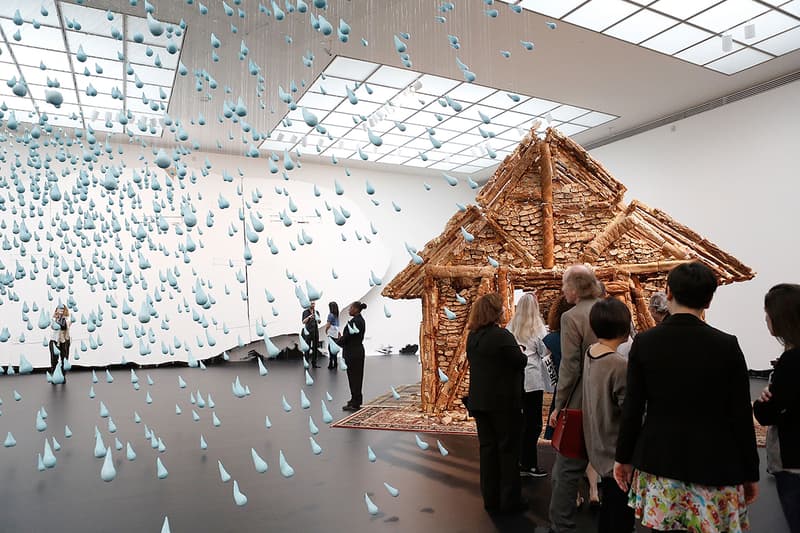 MOCA Los Angeles Will No Longer Charge Admission Fees
Thanks to a $10 million USD donation.
---
The Museum of Contemporary Art in Los Angeles announced on Twitter yesterday that a $10 million USD gift to the institution has allowed for free general admissions from now on. The donation comes from Carolyn Clark Powers, the President of MOCA's Board of Trustees, who made the announcement in a benefit party on Saturday night. With this donation, MOCA will be able to eliminate the $15 USD entrance fee they currently charge.
Museum director Klaus Biesenbach, who proudly says that he has always been an advocate for free entries to museums, remarked that the decision to remove admission fees is a "step toward being more porous, more welcoming and more open." He continued: "I think many of us are at a point where we understand that museums should not be ivory towers. MOCA should feel like a public library where you can go and have access to culture."
Powers also spoke of her donation, saying that "This is not a badge for me." Instead, to her "it's a way for me to support the museum and be of service to the Los Angeles community. Charging admission is counterintuitive to art's ability and purpose to connect, inspire, and heal people." She noted that "diversity, inclusiveness and openness of spirit" should be a museum's top priorities.
For more art news, Pioneer DJ and Virgil Abloh has designed "Transparent" CDJs and mixers for an upcoming exhibition.
More info on rollout to come–but we are so excited! Saturday marked a major moment in MOCA's institutional history! During the #MOCAbenefit, Board of Trustees President @carolyncpowers announced that she has pledged $10 million that will allow free general admission! pic.twitter.com/KRcGGiGJq9

— MOCA (@MOCAlosangeles) May 20, 2019